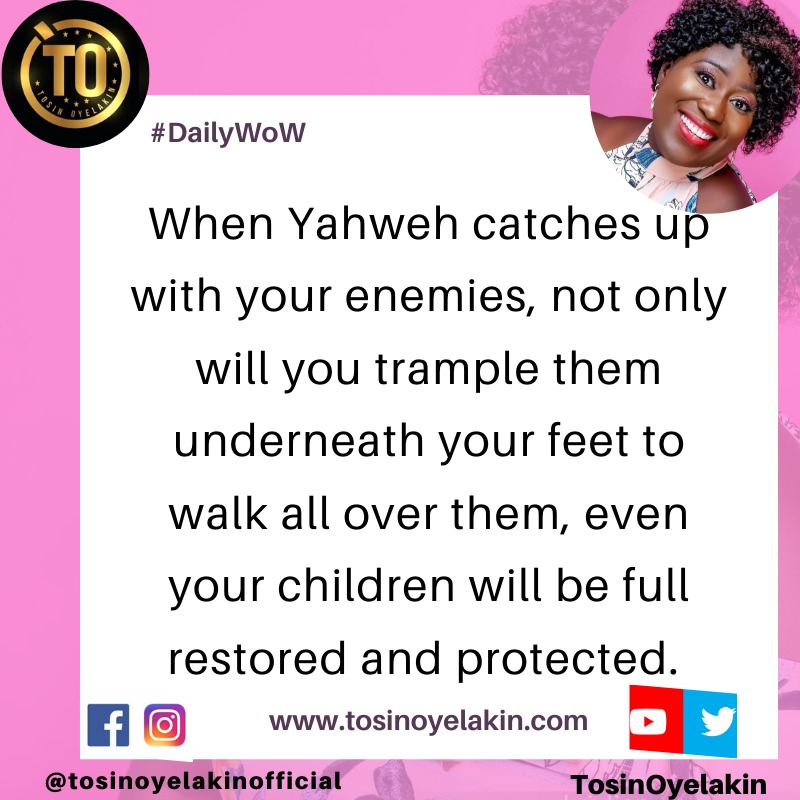 Uncategorized
Restored In Full
For everything in life, there is always a time and a season. Things are always done according to their times and seasons.

The natural order is the same. We have seasons like winter, summer, spring, harmattan, etc. Every fruit and vegetable also has their seasons when they are found in abundance. This is how God created things.

In the same way, there might be seasons in our lives when we feel oppressed and suppressed. We may feel like life is constantly battering us with all sorts.

The enemy may have waged against us, all sorts of battles just to bring us to a place of submission to him. We may be feeling like this season is never ending for it has been age long!

Let me encourage you today. As sure as the sun rises after even the darkest of night, you will enjoy a change of season. Your night will surely give way to morning.

God will catch up with your enemies and make them your foot mat. When Yahweh catches up with your enemies, not only will you trample them underneath your feet to walk all over them, even your children will be fully restored and protected.

I discern that we are entering a season of restoration. The storm has raged, the wind has blown, but now, Yahweh has turned towards us and is calming the storm and wind. Every age long oppression of you and your children ceases now.

We are now stepping into a time of repossession of all that the stormy times took away from us. We are taking back all that the enemy stole for us! Hallelujah!!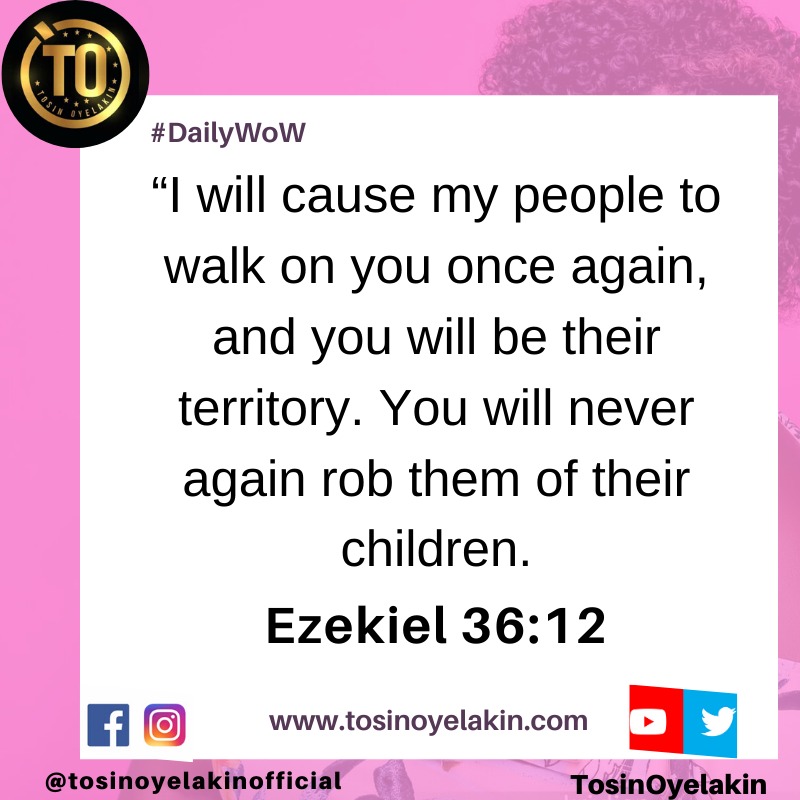 Prayer:
Father, thank You for bringing us into a new and glorious season. A season of peace, restoration and repossession. A season of joy, abundance and health.

As we move into it, we take back everything that the enemy took from us. We repossess our land, wealth, joy, peace and even our children! We prosper and grow from strength to strength, and glory to glory in Yeshua's mighty name! #Selah

Have a glorious day and stay safe under the blood ?. Agape ❤️
© Tosin Oyelakin 2020