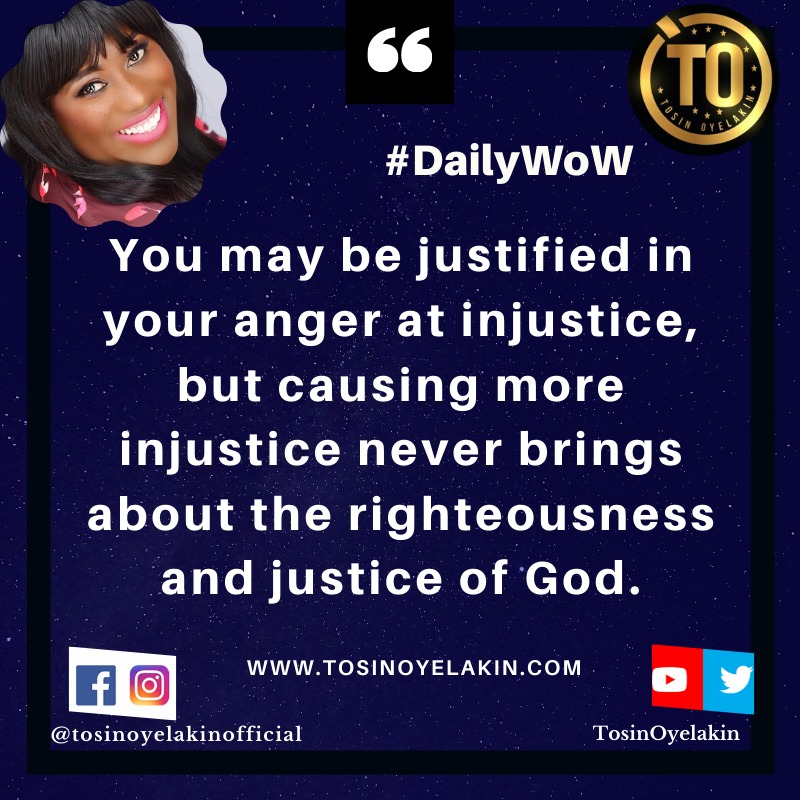 Uncategorized
Love Trumps Injustice
When we see injustice being perpetrated in our world, many of us get so stirred up in our spirits that we just want to fight the injustice. That is rightly so too.

You see, Yahweh is a God who believes in justice being done. He hates injustice and He fights it to vindicate those who have been victims of it. That is why we also, being made in His image and likeness, are prone to fight injustice.

There is however a danger of fighting from the position of hatred for the perpetrators of the injustice. We cannot fight from this point and win.

The love of Christ is such that it releases the Holy Spirit to work on the hearts of the wicked, to convict of sin (injustice), judgement and of righteousness. He shows them the right way and gives room for repentance.

However, when the cup of the wicked overflows, God Himself will arise and bring an end to evil, just like He did with Pharaoh, but without His children having to perpetrate acts of injustice in the process.

It's good to hate injustice and being angry at it is natural. However, while you may be justified in your anger at injustice, causing more injustice never brings about the righteousness and justice of God.

Let's fight it, but with love and not hatred. Let's take our stand, but without causing more strife that will get us nowhere. And let's be firm, unyielding in our stance against evil, but without we ourselves being evil in the process.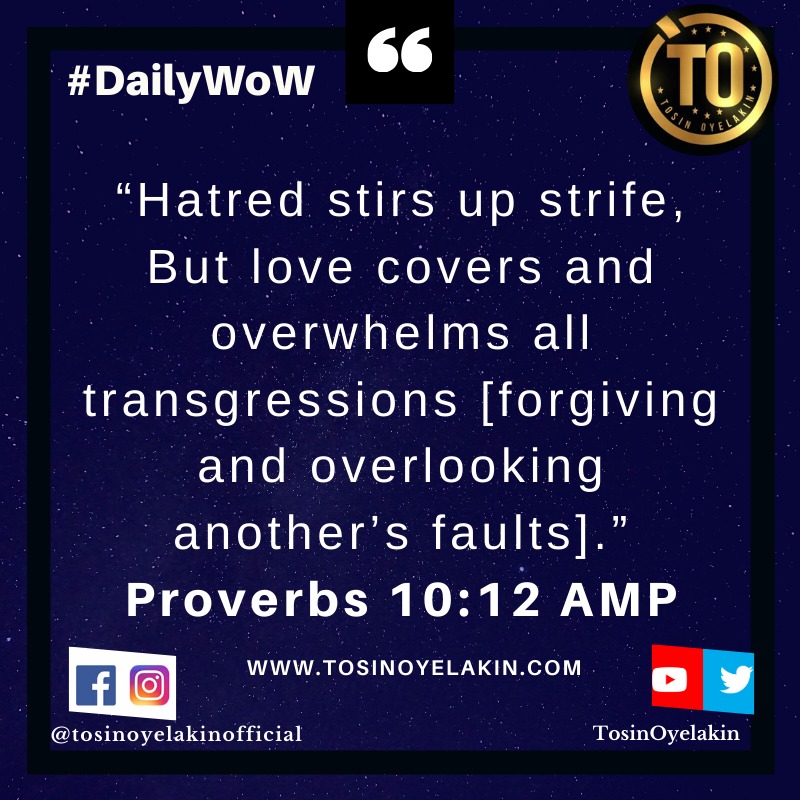 Prayer:
Father, we know You stand for goodness and justice. You stand for righteousness. You see all as equal and treat us all the same.

We ask that You, as the righteous judge, will arise and fight against every injustice against us and our children. You will bring us victory as you bring equality and right to life for us and our generation.

Help us to take our stance, not with hatred in our hearts, but with determination to see an end to all injustice in our world, in Yeshua's mighty name. #Selah

Have a wonderful day and stay safe under the blood ?. Agape ❤️.
© Tosin Oyelakin 2020