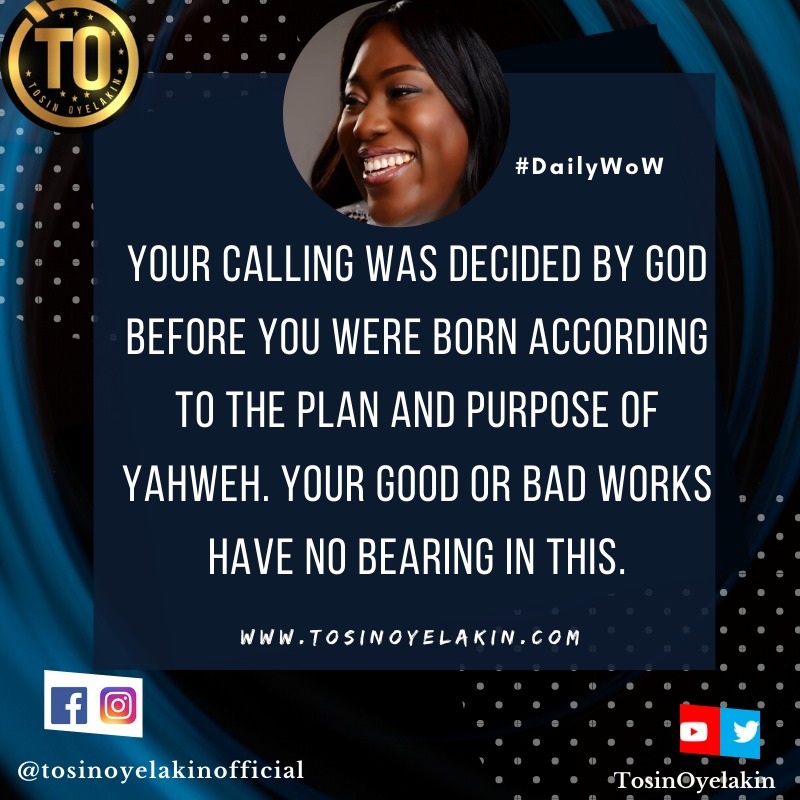 Uncategorized
Called By Grace, Not By Works
When God talked to Rebecca about Jacob and Esau while they both were still in her womb, He told her about His calling and plans for each one of them.

Neither of them had had the opportunity of proving themselves to be of good or bad character. Neither of them had been able to show whether they were nice people or just plain nasty.

But God told their mother He called one and rejected the other. He loved one and hated the other. To put it plainly from the human point of view, we would say this isn't fair!

But truth is, God has a plan for each and everyone of us even before we were born. He knew us then and had already determined who we are in Him. Being a good person or a bad person is not what determines whether we are called or not.

It's just by the mercy and grace of God. So, if you're called, it's not because you've proven to be a good person by your good works and the other person not called is because of their bad works.

Your calling was decided by God before you were born according to the plan and purpose of Yahweh. Your good or bad works have no bearing in this.

God has a purpose for your life that was determined ever before your mother conceived you. And He is the one at work in you to desire and actually do His good pleasure. So, all your good works are because God, by His Spirit, gives you the inspiration, power and will to do them.

Remain humble in your calling. Don't look down on others, those you've been called to serve. Walk in your assignment and fulfil it as God strengthens you. Don't seek to be more or less than God called you to be!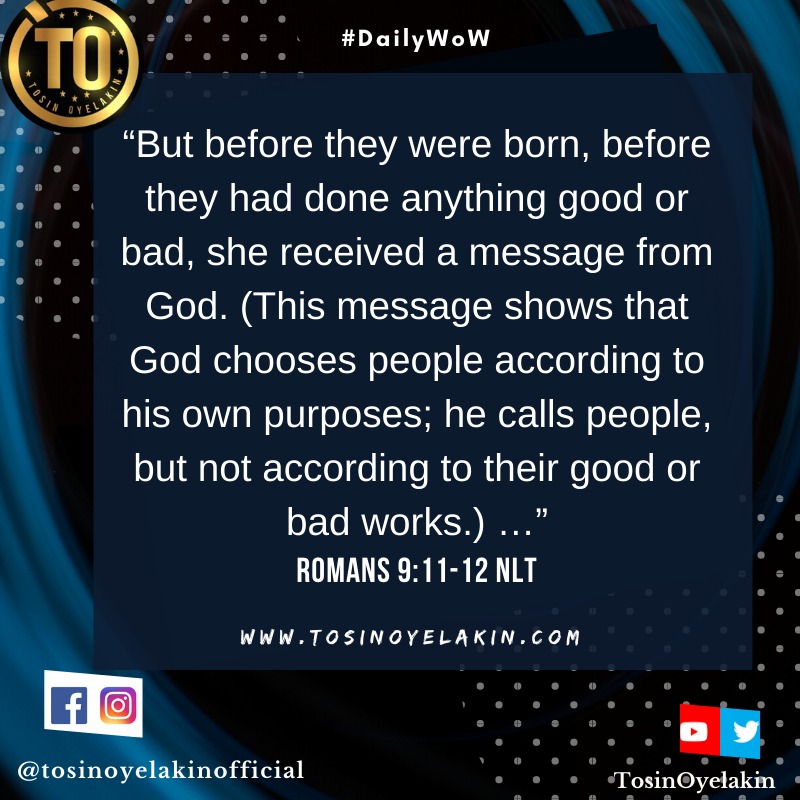 Prayer:
Father, thank You for counting us worthy, by Your grace, to be called Your children. Thank You for being so merciful to us even before we were ever born.

Please help us to walk in our calling, in humility of heart and soul, knowing that nothing that we have done has made us who we are in You.

Help us to always serve others joyfully and not think of ourselves more highly than we ought to in Yeshua's mighty name. #Selah

Have a blessed day and stay safe under the blood ?. Agape ❤️ © Tosin Oyelakin 2020