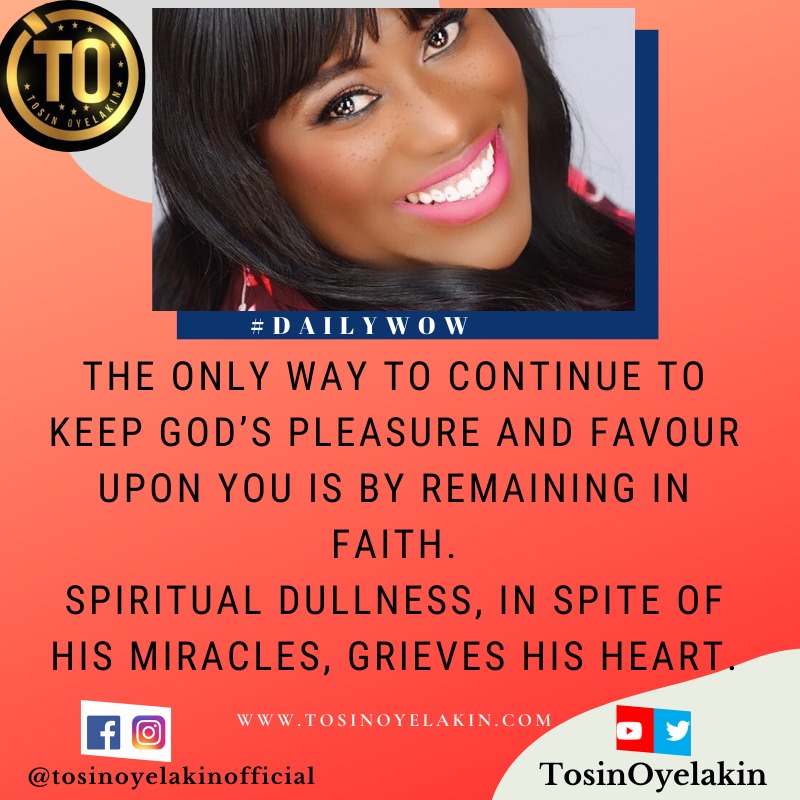 Uncategorized
Remain In Faith Regardless
There is a tendency for the human mind to conform to and live in the challenges of the moment, forgetting evidences of past victories.

Once we run into any problem that seems bigger than any we had faced before, we may start to fret. We may feel like this is the last straw that will finally get us broken. Maybe this is the challenge that will take me out, we may start to think.

This is the same attitude that the Israelites displayed after witnessing great miracles of Yahweh, they still did not have enough faith in His power to sustain them through wars and trials and tribulations.

Each challenge they faced brought them fear and a desire to go back to what they considered was 'safe' even though it was slavery. This did not please Yahweh.

However, the only way to continue to keep God's pleasure and favour upon you is by remaining in faith. You please Him with faith. Spiritual dullness, in spite of His miracles, grieves His heart.

Father has kept us this far. He will not allow us to drown by the waters or be burnt by the fires raging all around us. He will always be faithful to shield and protect.

Therefore, trust God to take you through this journey of life regardless of what comes your way. Remain in faith, thereby remaining in favour with God.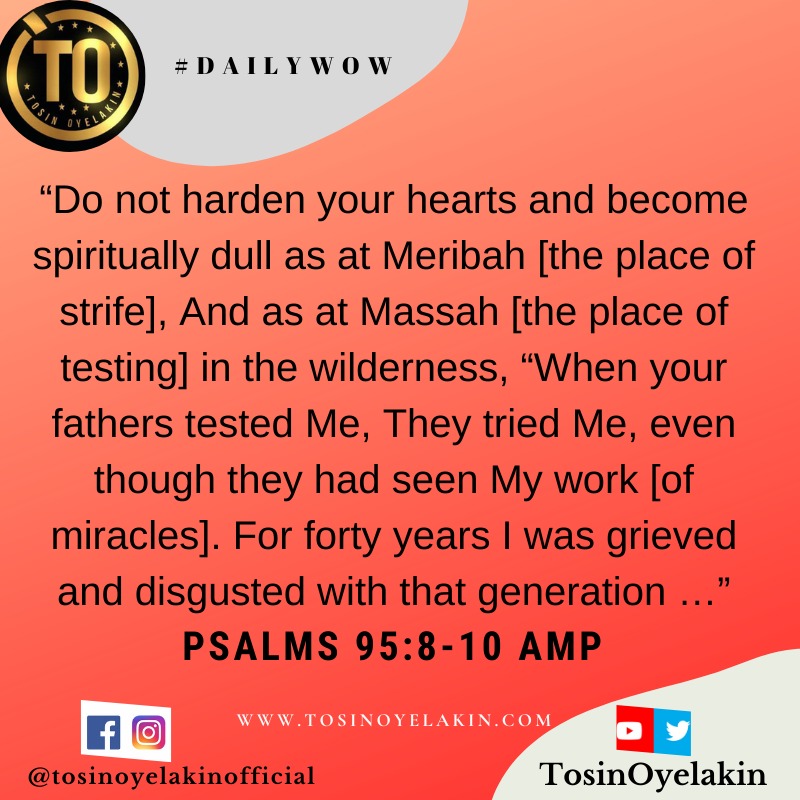 Prayer:
Father, thank You for bringing us this far in our life journeys. Do help us to never lose faith in Your power to sustain us throughout our lifetime.

Help us to always remember Your miracles and know that You can do even much more to protect and keep us, in Yeshua's mighty name. #Selah.

Have a great day and stay safe under the blood ? Agape ❤️
© Tosin Oyelakin 2020