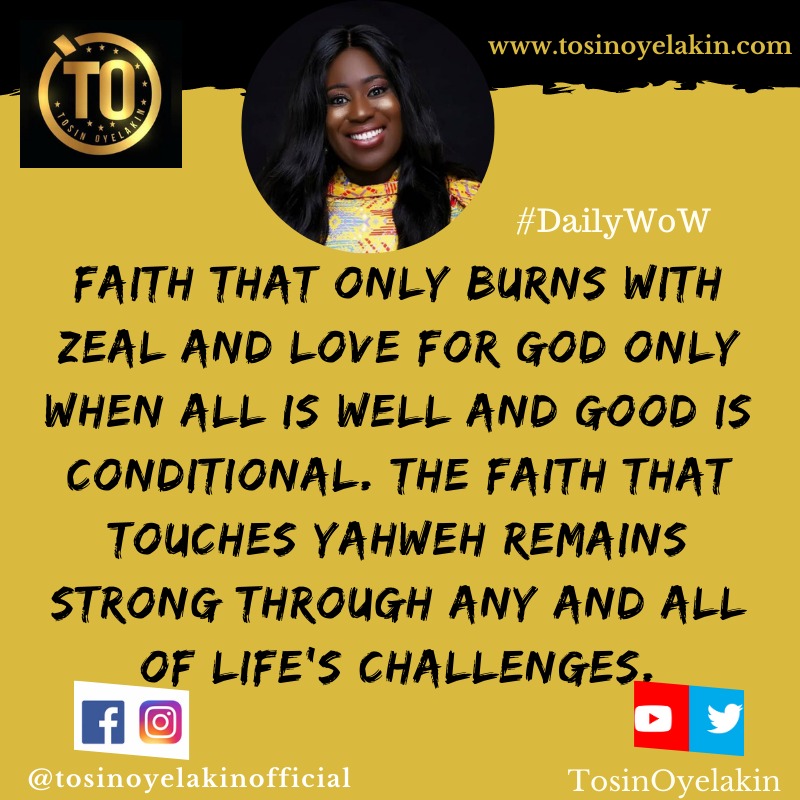 Uncategorized
Faith That Burns Regardless
When the bible says that nothing can separate us from the love of our LORD Jesus Christ, it means absolutely nothing can! Jesus loves us and that statement is absolute in exactly what it says.

What is the worst situation you can find yourself in? The worst kind of feeling that you can have? The love of Christ transcends all of those!

Satan may put forth his hands to touch our flesh, family, businesses and finances just like he did to Job. But like Job, will our faith burn regardless?

Satan may have asked for permission to sift us like flour, just like he did with Peter. We may even have had a moment in which we deny our faith and love for Christ through our words and actions, just like Peter did.

But like Peter, do we return in faith and repentance? And do we burn in faith regardless of what we have done?

Faith that only burns with zeal and love for God only when all is well and good is conditional. The faith that touches Yahweh remains strong through any and all of life's challenges.

Even when we falter and wobble, by His Holy Spirit, we return and stand strong. We do not run alone, but we run empowered and sustained in faith by the Spirit of our Father in heaven!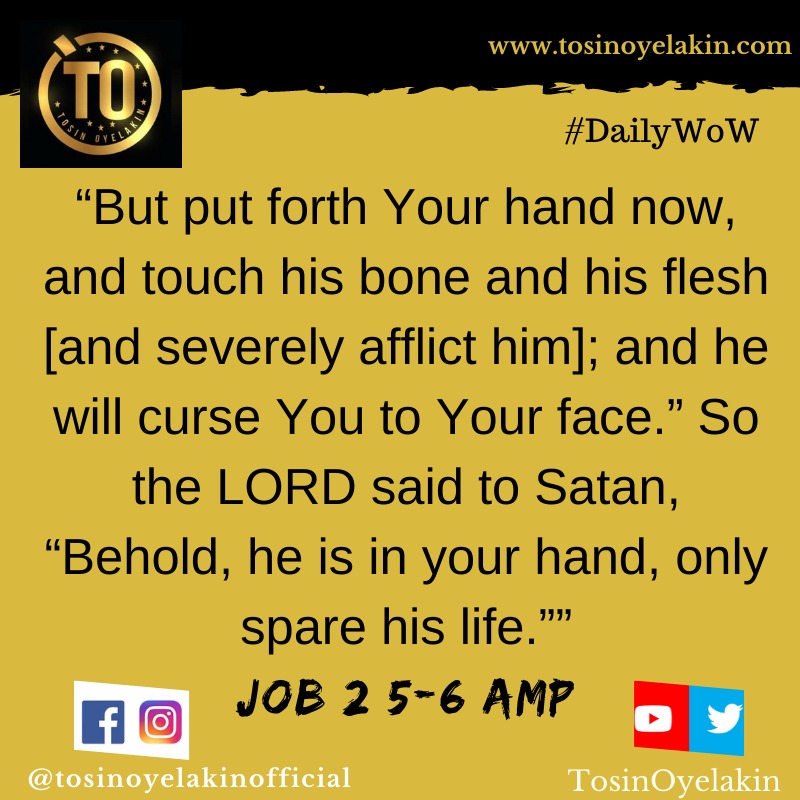 Prayer:
Father dear LORD, thank you for Your love for us which goes beyond anything we may have done or be going through. Thank you for also strengthening us in faith to bear all of life's challenges.

Do continue to grant us bravery and boldness to stand strong and remain ever steadfast in faith regardless of our situations or what we have done in Yeshua's mighty name. #Selah.

Have a wonderful day and stay safe under the blood ? Agape ❤️
© Tosin Oyelakin 2020