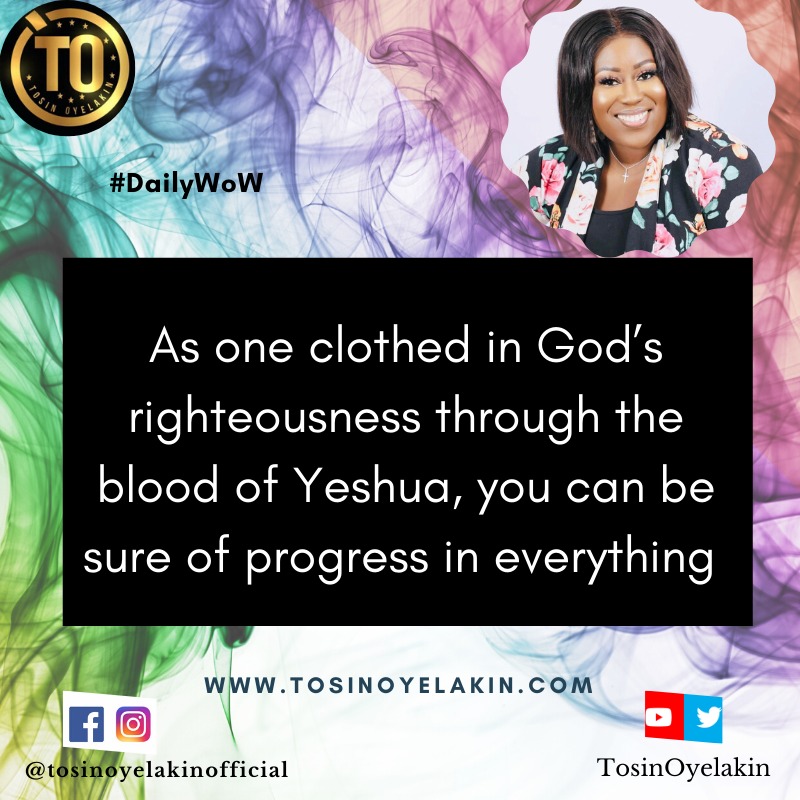 Uncategorized
Progress In Righteousness
With everything going on in our world today, there is so much uncertainties. So many questions weighing on people's minds.
When will things return to normal? How will the world economy recover from this? How will this affect my finances and family upkeep? And so on and so forth.
In all the uncertainties and amidst all the questions that we may have, one thing remains certain and completely unchanged. That's the word of God and the fact that it is powerful in its working.
In this and in every season, the word of God concerning His children will never become a lie. He has called you blessed and no matter what is going on in the world, you are blessed!
He has called you the righteousness of God in Christ, and that's who you are. As one clothed in God's righteousness through the blood of Yeshua, you can be sure of progress in everything. That is also His word regarding you.
You will make progress and prosper even in the midst of famine and destruction. Your life will be a living testimony of the immutable and unchanging word of Yahweh.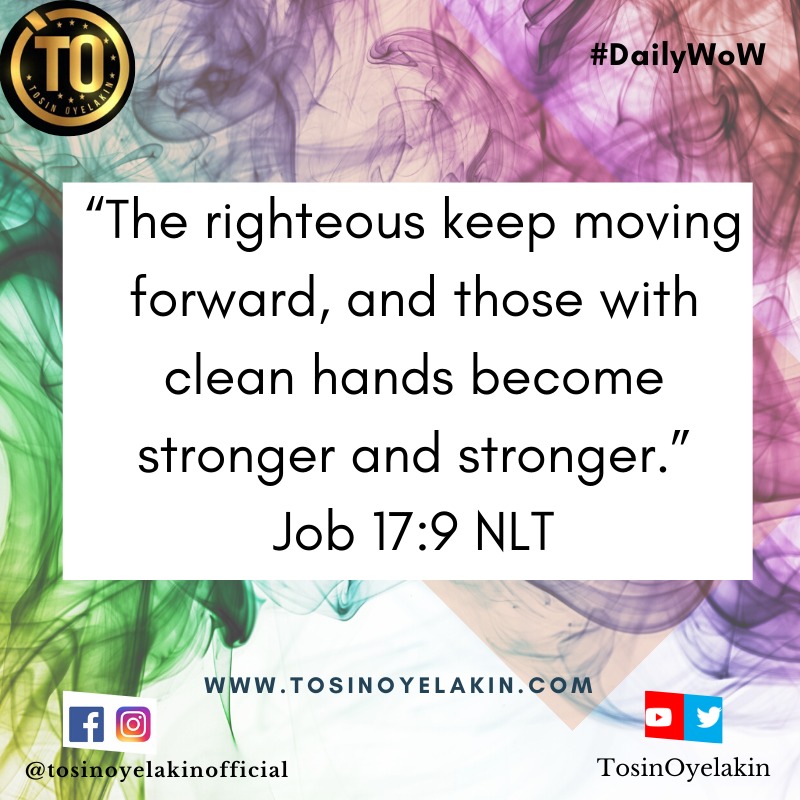 Prayer:
Father, thank You because You're always watching over Your word to establish it in our lives. Thank You for working all things together in our favour.
Make us living, breathing testimonies to the power that is in Your word. Prosper us even in the midst of this chaos. Cause us to make progress even in the things of the Kingdom like never before in Yeshua's mighty name. #Selah
Have a wonderful day and stay safe. Agape