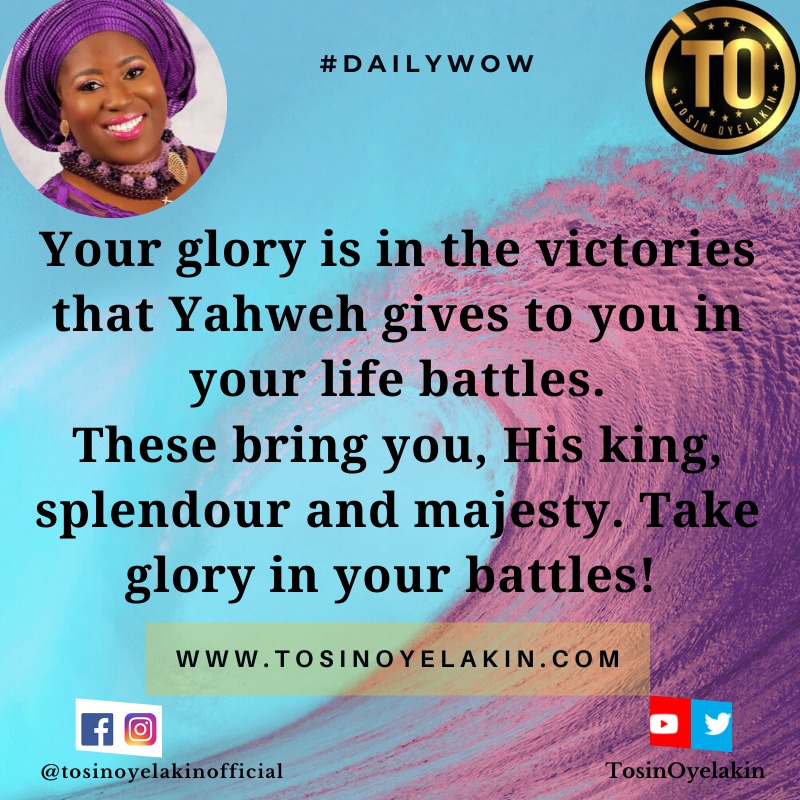 Uncategorized
Glory In Victory
Whilst we are in this earth, we have to know that we are at war. Whether you're a believer or not. Life and survival is true warfare.
Now, as believers, we have been likened to soldiers who don't meddle in civilian affairs (2 Timothy 2:4). This shows me that we will come under one form of attack or another and will have to go to battle because this is what soldiers do.
There will be times of peace, but even these are used as times to fortify yourself for the next battle. 
A warrior that never goes to battle, never fights a battle will never win a battle. And a warrior that has never won a battle has nothing to glory in. No battles, no victory. No victory, no glory!
The good news is that every battle that you as a believer will ever fight has already been won for you. For this is the reason Jesus came, to destroy the works of darkness in our lives. And that, He did successfully because the grave is empty!
His grave is empty, not because His body was stolen, but because He rose from the dead! And His rising means utter victory for all who believe in His name!
Your glory is in the victories that Yahweh gives to you in your life battles. These bring you, His king, splendour and majesty. Take glory in your battles! You're in it to win it!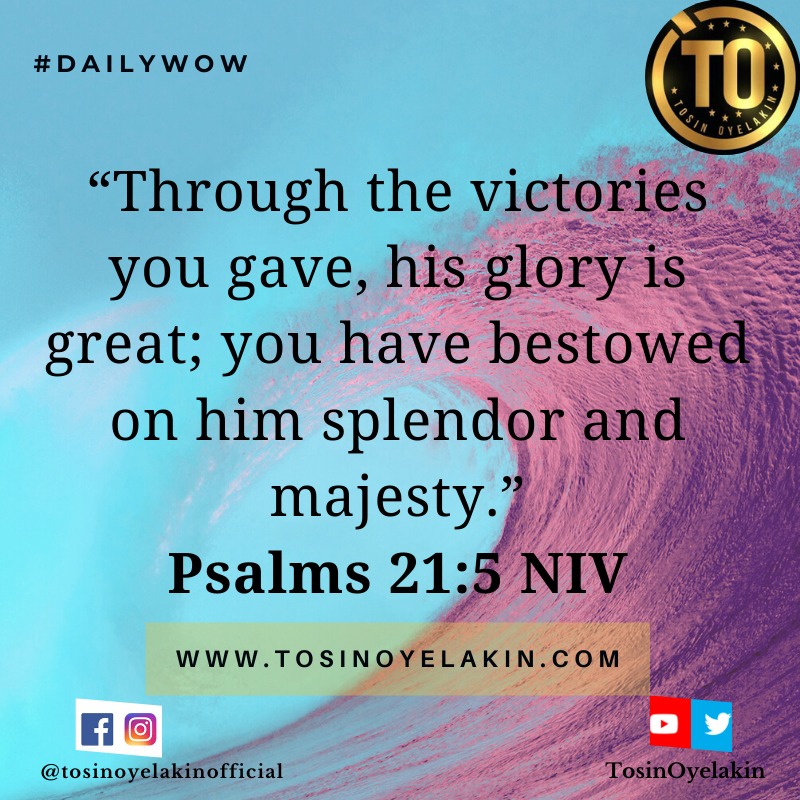 Prayer:
Thank You LORD because battles will always come and go, but our victory in Christ is forever. You have made certain of this.
We know that this too shall pass, but we will still be here, celebrating wins after wins in Yeshua's mighty name. #Selah
Have a beautiful day and stay safe under the blood ? Agape ❤️