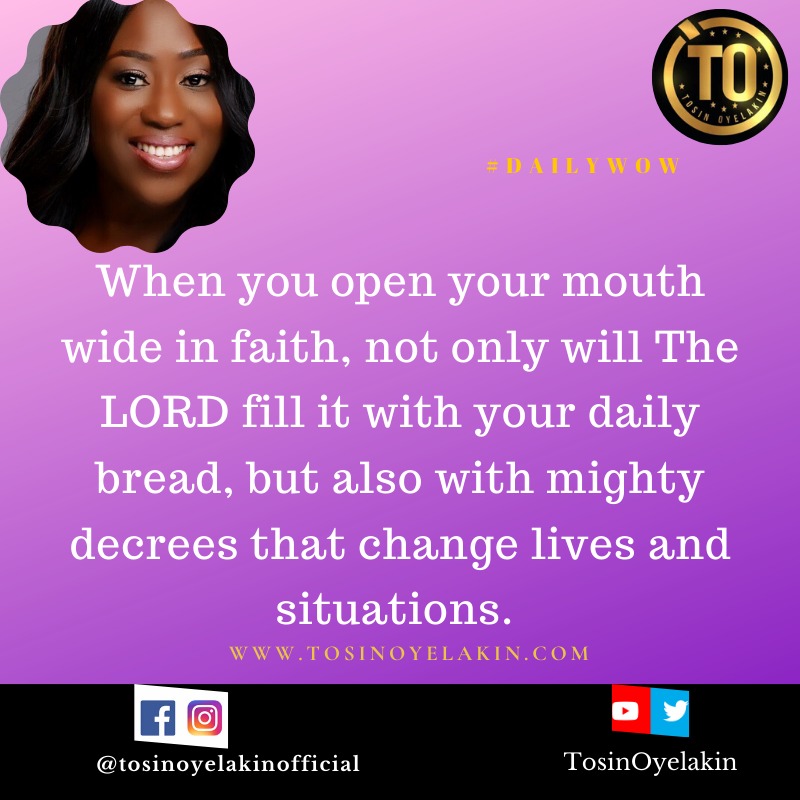 Uncategorized
Open Your Mouth
One of the greatest assets that we humans have been endowed with is the ability to communicate with words. This is one of the many cognitive abilities that set us miles apart from any other living thing on earth.

We have been blessed with mouths so that we can use words intelligently and creatively. The power of these words transcends the purpose of just communication. It goes way beyond that.

The power in our words can establish thrones and kingdoms, seen and unseen. Our words can also pull down and destroy thrones and kingdoms. We make decrees and they're established, just like kings, because that is who we were created to be.

As believers, we use our decrees to establish the will, counsel and purpose of the Kingdom of heaven here on earth. And we use them to breakdown any high thing that exalts itself above the knowledge of God.

When you open up your mouth, you need to allow God to fill it up! When you open your mouth wide in faith, not only will The LORD fill it with your daily bread, but also with mighty decrees that change lives and situations.

Be mindful of your decrees. Speak life, speak hope, speak joy and speak peace. Decree freedom and decree healing of the nations. Let us begin to establish the throne of Yahweh in all the earth and so shall we see His Kingdom come!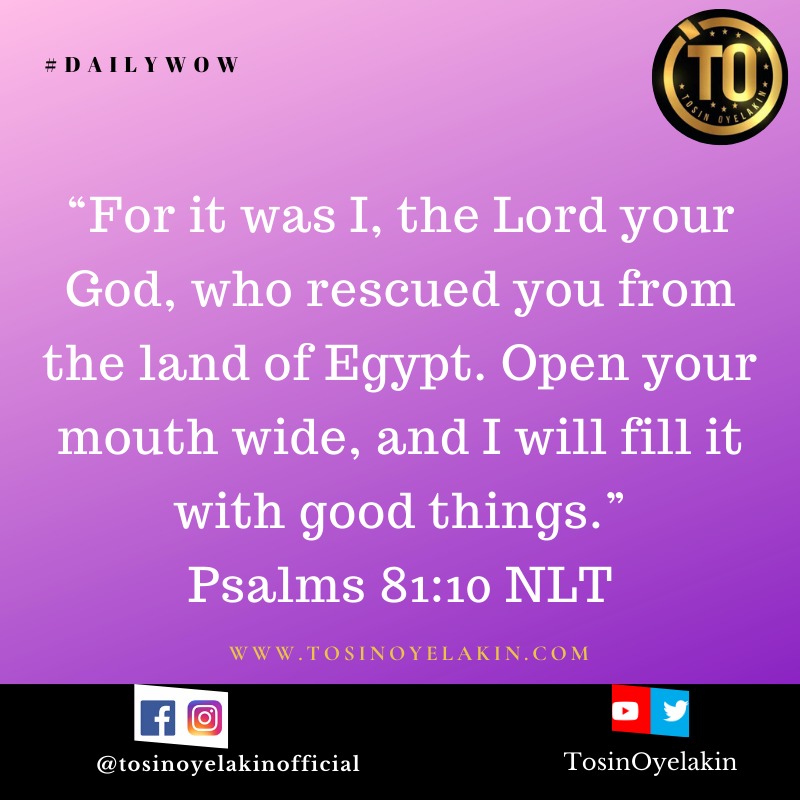 Prayer:
Father, You have invited us to open our mouths and you will fill it. We ask that every time we make decrees in Your name and according to Your will, it shall indeed be established.

As we establish Your will and throne here on earth, we want to see Your Kingdom come in our lives, in our homes, families , children and in our governments in Yeshua's mighty name. #Selah

Have a blessed day and stay safe. Agape ❤