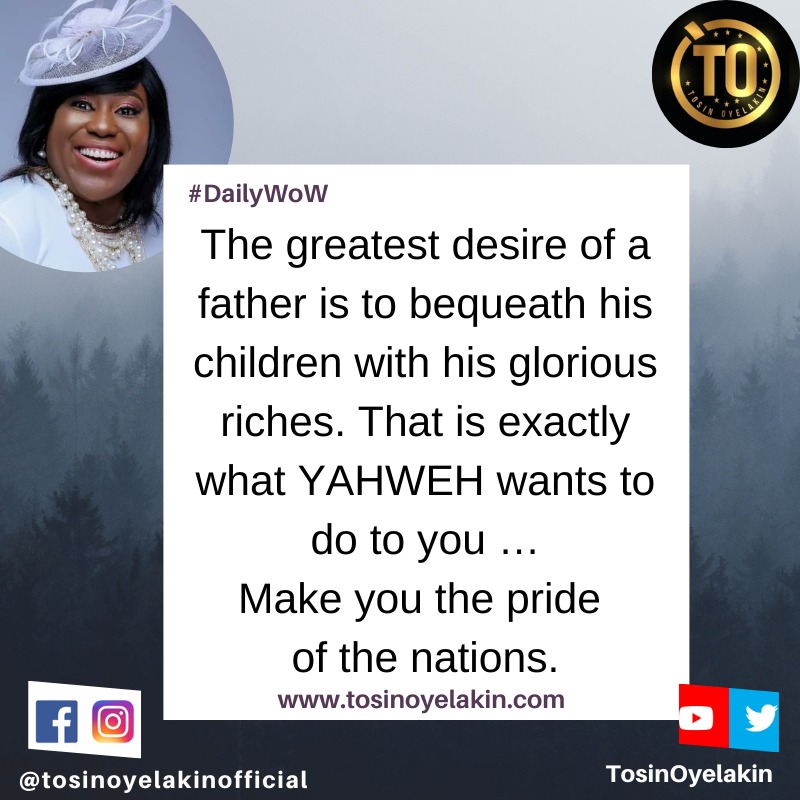 Uncategorized
Pride of the Nations
Royalty, especially from Africa where I am from, is set apart from all others. You only have to look at them to know that there's something about them that isn't common.
Their manner of dressing alone is enough to do the telling. The children of kings, especially the heirs, are fully assured that everything under the rule of their father belongs to them.
They need not scrounge or scramble for it. They simply have access to it. And they are the pride of their father and the kingdom. They are a display of the king's wealth.
The greatest desire of a father is to bequeath his children with his glorious riches. That is exactly what YAHWEH wants to do to you … Make you the pride of the nations.
You are royalty, as a child of Yahweh. He has no need for everything He owns because He is self sufficient. But you have a need for it in order to display your Fathers glory.
All that is in His power to bequeath are yours. Life, health, wealth, longevity, peace, joy … name it! Just place a demand on heaven. Speak, decree, ask, command and it shall be done!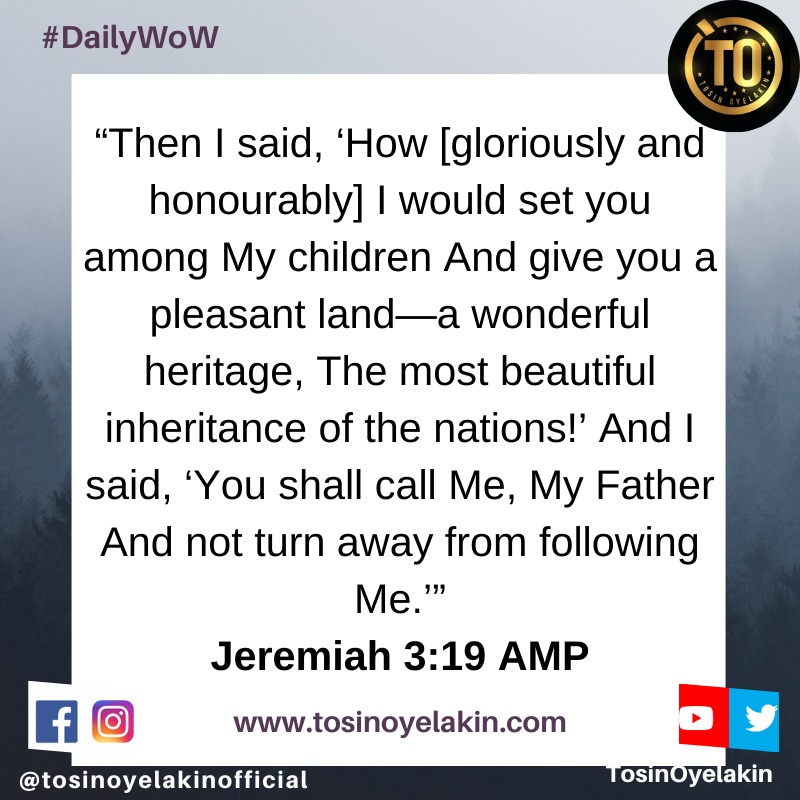 Prayer:
Father, thank You for assuring us that if You could give Jesus for us, there is nothing good You will not give us if we ask You. Everything You own, You have bequeathed to us, Your heirs.
As we come to this full knowledge and start to place demands on our inheritance, hear us and make manifest for us our requests.
Set us apart from all other peoples as you make us the pride of the nations indeed, in Yeshua's mighty name. #Selah
Have a great day and stay safe under the blood ? Agape ❤️
*© Tosin Oyelakin 2021*