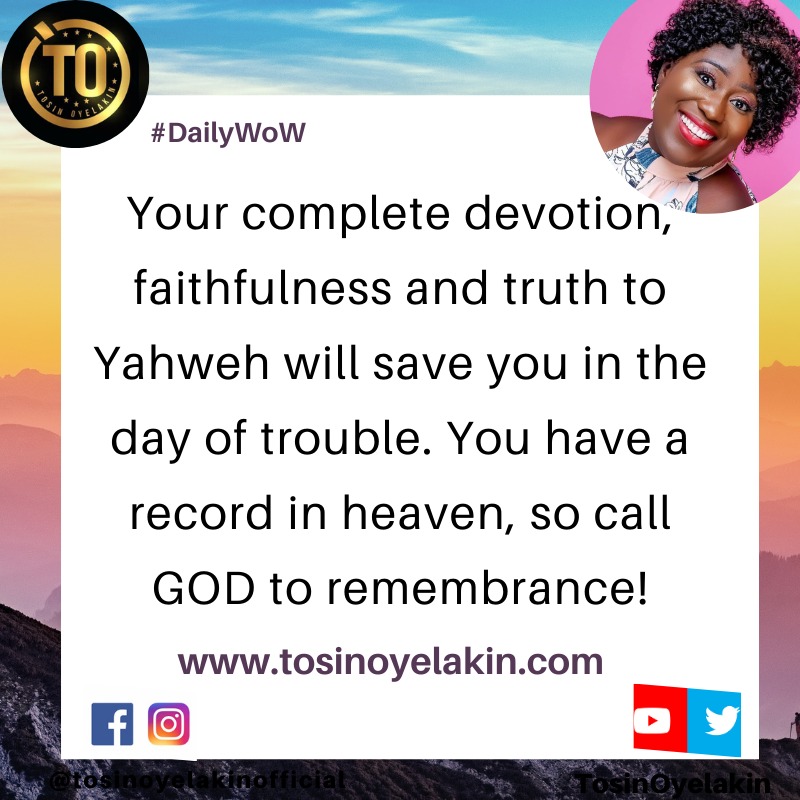 Uncategorized
Plan For the Day of Trouble
Every well established corporate business has a business continuity plan. They want to ensure that they are still able to continue to provide their services if things go wrong or not according to plan.
They explore different scenarios of what could go wrong, risk assess the impact on their business and put a plan B in place, basically.
In the same way, we who are serving in Father's vineyard need to be able to ensure that we can continue to provide our services of guidance, leading people to Christ and establishing God's kingdom here on earth.
Our business continuity plan is kept in heaven. Your faithfulness here on earth is what is used to populate it. This either works for you when you need it, or it marks serious crisis for your service if nothing is written in it.
If and when you need it though, you can access your records in heaven and ask to activate your business continuity plan. If it's been populated, our Father is faithful and just, it will be activated.
Your complete devotion, faithfulness and truth to Yahweh will save you in the day of trouble. You have a record in heaven, so call GOD to remembrance! Don't be afraid to, come boldly and ask for help.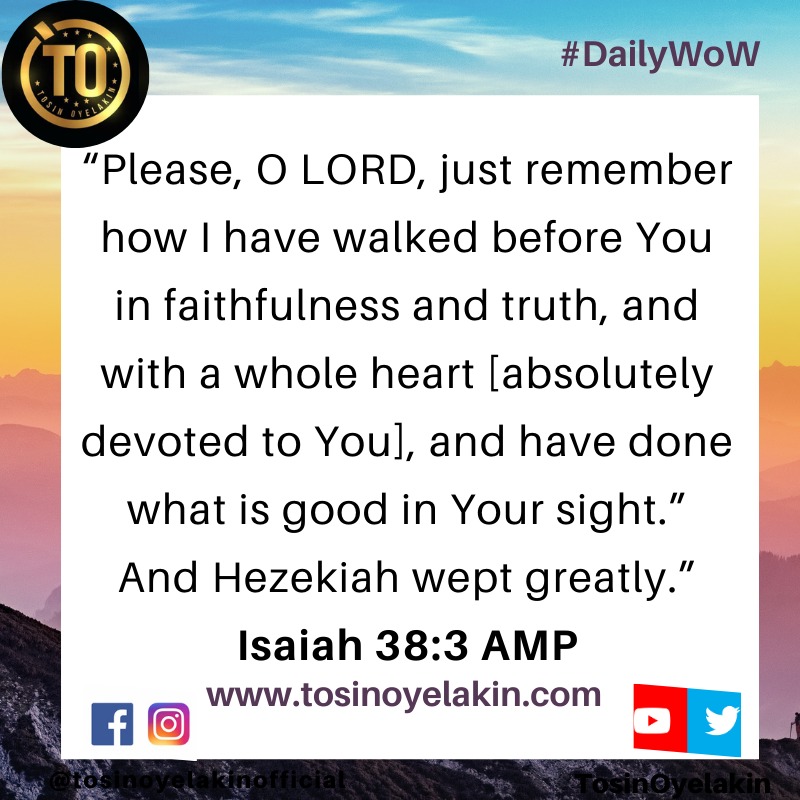 Prayer
Father, thank You because You are a righteous judge who keeps accounts of Your servants' activities.
Please count us faithful and true in our service to you so that when trouble comes, we can bring these to your remembrance and always receive help from Your throne in Yeshua's mighty name. #Selah
Have a marvellous day and stay safe under the blood ? Agape ❤️
*© Tosin Oyelakin 2021*