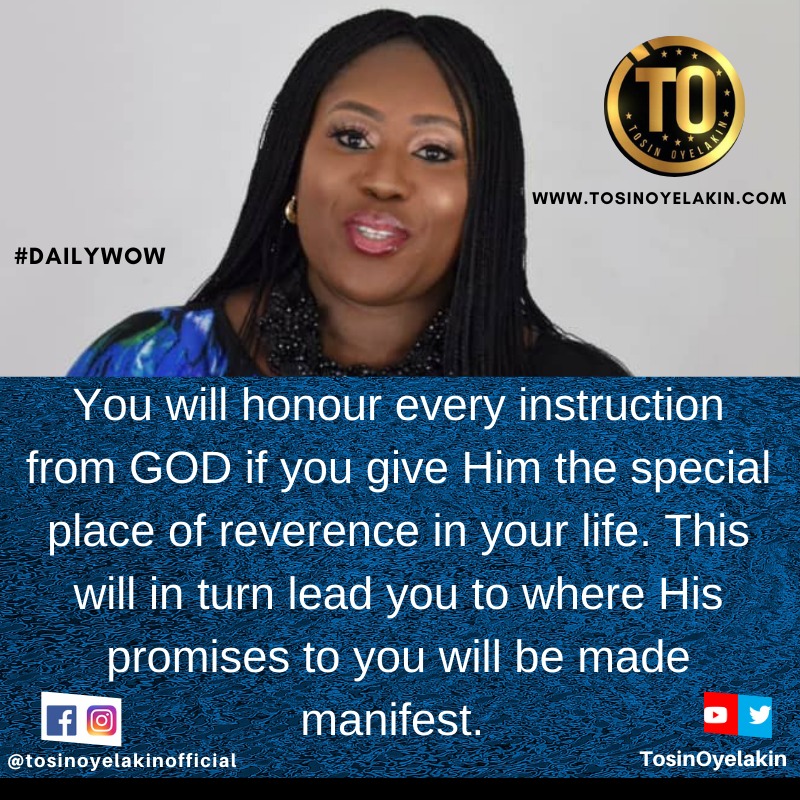 Uncategorized
Covenant Kept is Covenant Affirmed
Covenant, by law, is a written agreement, contract or promise between two parties. Biblically speaking, it is an agreement or promise between GOD and His people which establishes a relationship.
The aim of a covenant is to establish a relationship which comes with benefits. The covenant that YAHWEH has with His own people is that when we serve Him, He will in turn bless us. When we obey Him, He will give us prosperity.
This covenant also comes with a promise of protection for all those who put themselves under the canopy of obedience and honour to GOD.
You will honour every instruction from GOD if you give Him the special place of reverence in your life. This will in turn lead you to where His promises to you will be made manifest.
Every party has to play their part for the benefits to be realised. GOD is faithful and will keep His side of the covenant once we do our best to keep ours. He will constantly affirm His promises through the blessings and prosperity that He releases into our lives.
Do you already honour GOD and pay attention to obey Him? Then it is your right enjoy all of the promises that come with your obedience. Place a demand on your contractual agreement with Father and in His faithfulness, He will always affirm His word. A covenant kept is a covenant affirmed.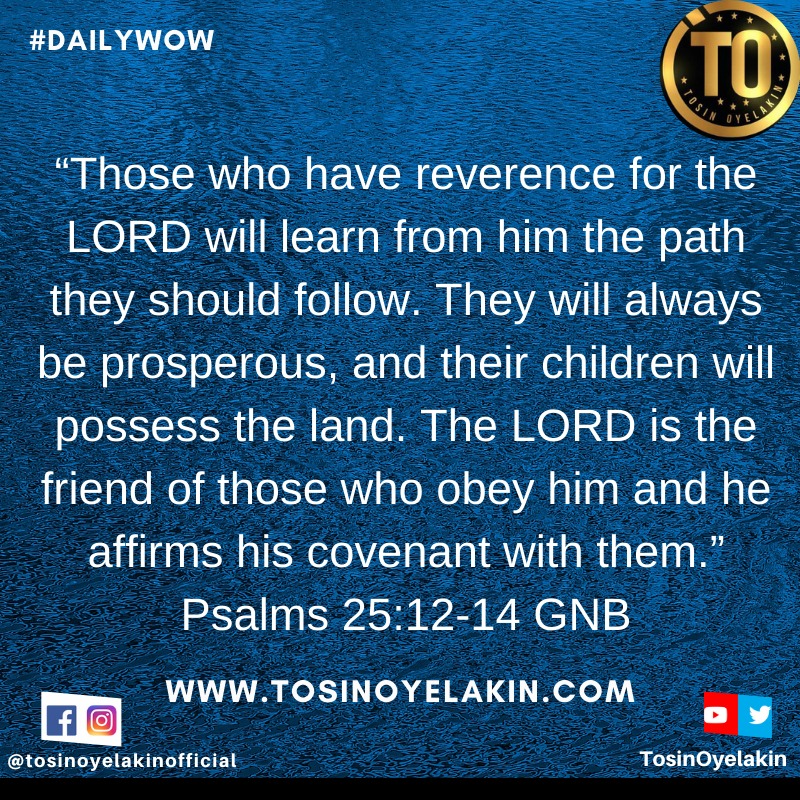 Prayer:
Father, thank You because You are always, always true to keep Your part of any agreement You made with Your people. You never lie or fail in Your promises.
Do please manifest Your word unto us who are mindful to walk in obedience to You. Forgive any areas of shortcomings and cover us with Your righteousness.
Teach us the path to follow to our prosperity. Establish our children and be our shield and reward now and forever in Yeshua's mighty name. #Selah
Have a blessed day and stay safe under the blood ? Agape ❤️
*© Tosin Oyelakin 2021*