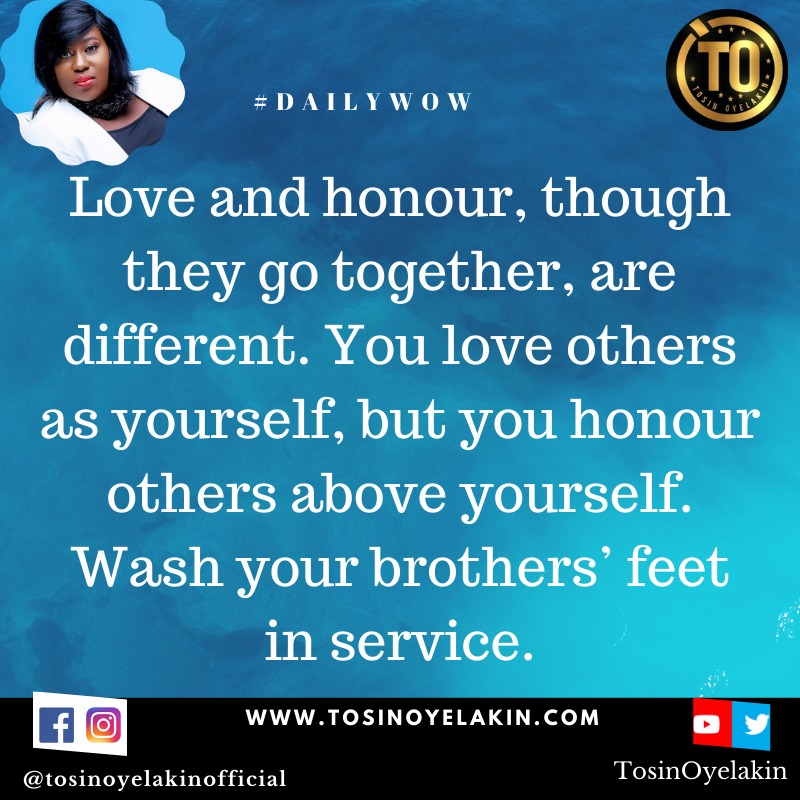 Uncategorized
Love and Honour
One of the two commandments Jesus gave to all His followers is to love others just like ourselves, not more and not less. This means what you'd do or not do for yourself because you love yourself is the same you do or not do for others.
There is however something else that Jesus demonstrated that was borne out of love. That is honour.
When Jesus girded His loins with a towel, stooped down on His knees and washed His disciples' feet, He honoured them and placed their needs above His.
To honour mean to have great respect for or hold in high esteem. This is another dimension of love that places others above us because of their needs at the time.
Jesus knew His disciples needed their feet to be washed so that they could have their place in Him fully established. There was no way He could wash their feet except to stoop below them, so that's exactly what He did!
Love and honour, though they go together, are different. You love others as yourself, but you honour others above yourself. Wash your brothers' feet in service.
Service to others who have needs greater than ours at any particular moment demonstrates the same heart that Jesus had. It may be a hard thing to do, but through Christ's strength, we can do all things!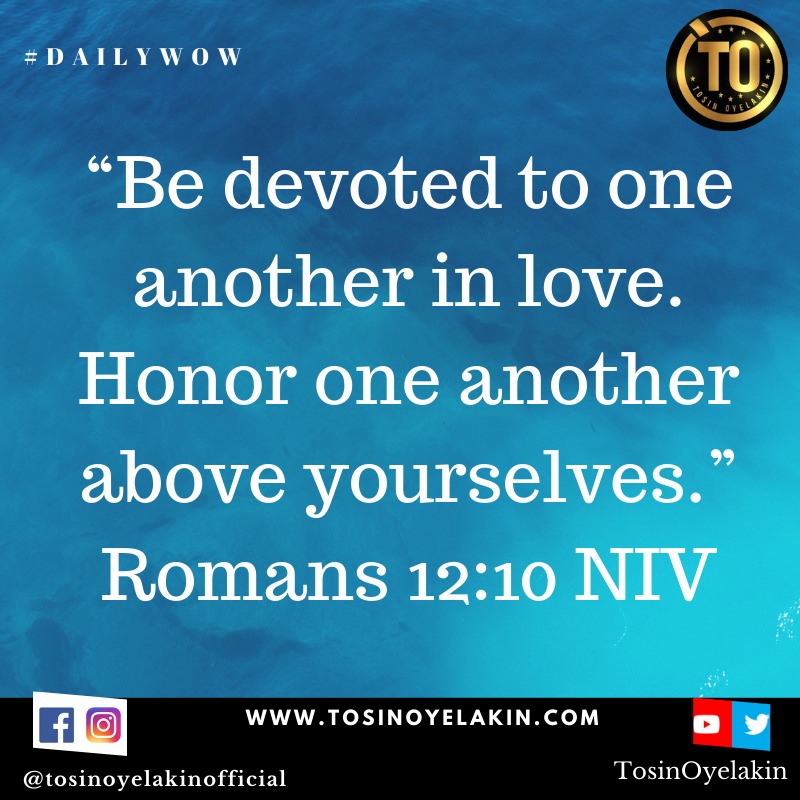 Prayer:
Father, thank You for our LORD Jesus who not only showed us how we need to love others as ourselves, but also how to honour others above ourselves when it's required.
Please LORD, give us the strength and wisdom to be able to do both, just like He did, thereby showing that we are truly Your children not just in words, but also in actions in Yeshua's mighty name. #Selah
Have a blessed day and stay safe under the blood ? Agape ❤️
*© Tosin Oyelakin, July 2021*