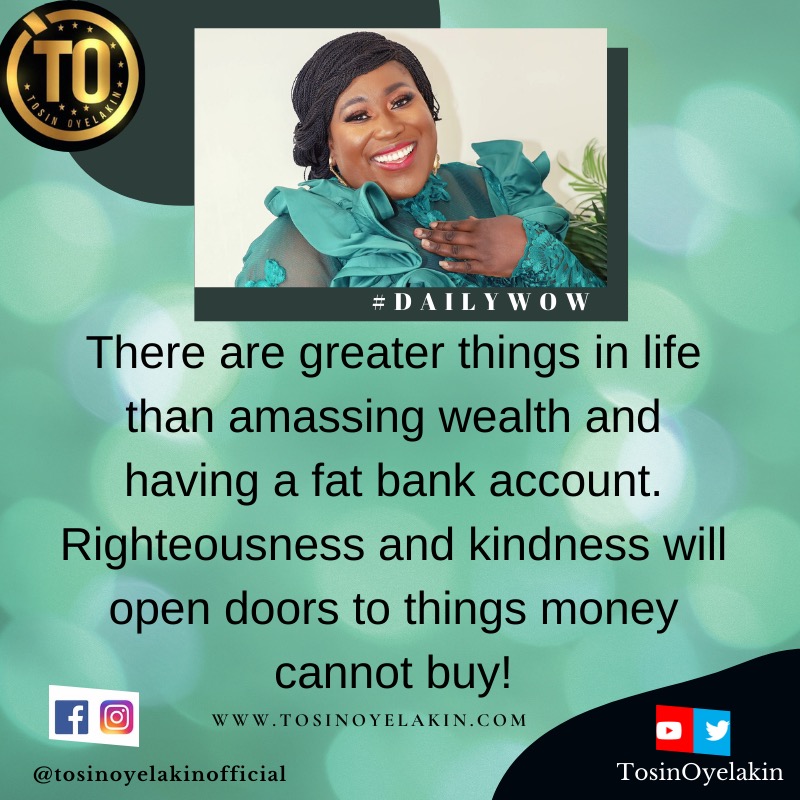 Uncategorized
Pathway to Life
Life is a race and we all are chasing after one thing or another. We all have the choice of chasing after different life goals.
Your goal in life may be to be successful at what you do. To be at the top of the ladder. Or you may go for fame. In the end, we all aim for satisfaction in life.
Many people would choose to go after wealth simply because there are only few things it cannot buy for you. Wealth can buy you comfort, power and fame. It can open up to you a world of luxury that most people will never experience. It's good to be wealthy!
However, with your wealth, you cannot buy life, no. In fact, according to Jesus, it is very difficult for the wealthy to attain life. So many reasons why. But it is not impossible.
While there's nothing wrong in being wealthy, there are greater things in life than amassing wealth and having a fat bank account. Righteousness and kindness will open doors to things money cannot buy!
More than pursuing after money, we should pursue righteousness and kindness as well with all our hearts. This will guarantee us life, secured eternity, a more satisfactory life and overall peace.
Wealth is good, don't get me wrong, but life, righteousness and honour – even better!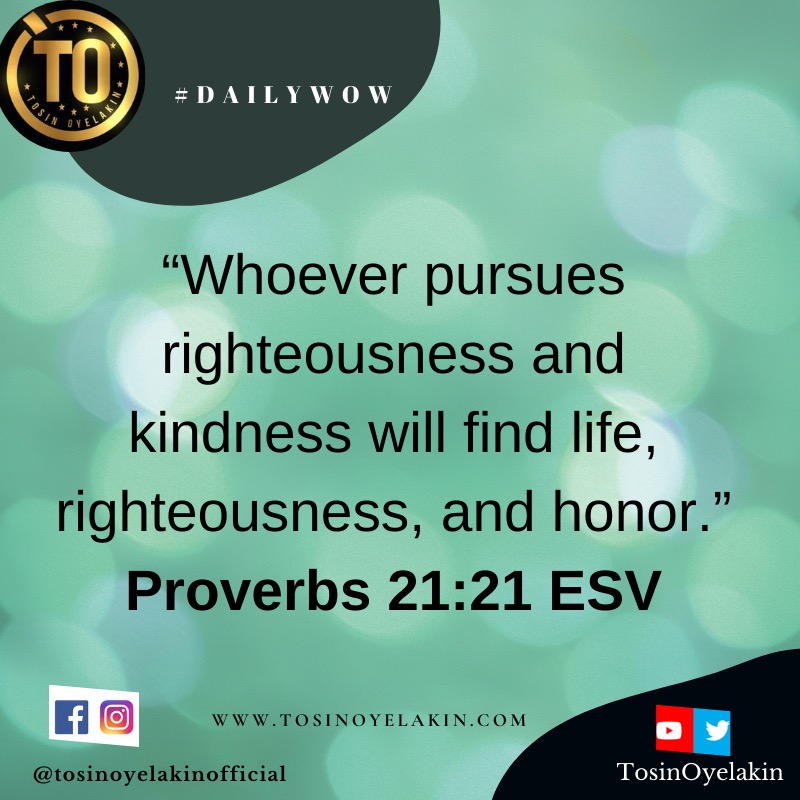 Prayer:
Father, thank You for your ward through Christ which admonished us to chase after Your kingdom and righteousness above anything else. When we do this, You promised to give us everything else. This is the pathway to life.
Please help our hearts to desire more the things that You hold dear. And as we do this, we receive from You everything else that You know that we need as well, in Yeshua's mighty name. #Selah
Have a blessed day and stay safe under the blood ? Agape ❤️
*© Tosin Oyelakin, February 2022*
Music: Tosin Oyelakin – The Lord's Prayer