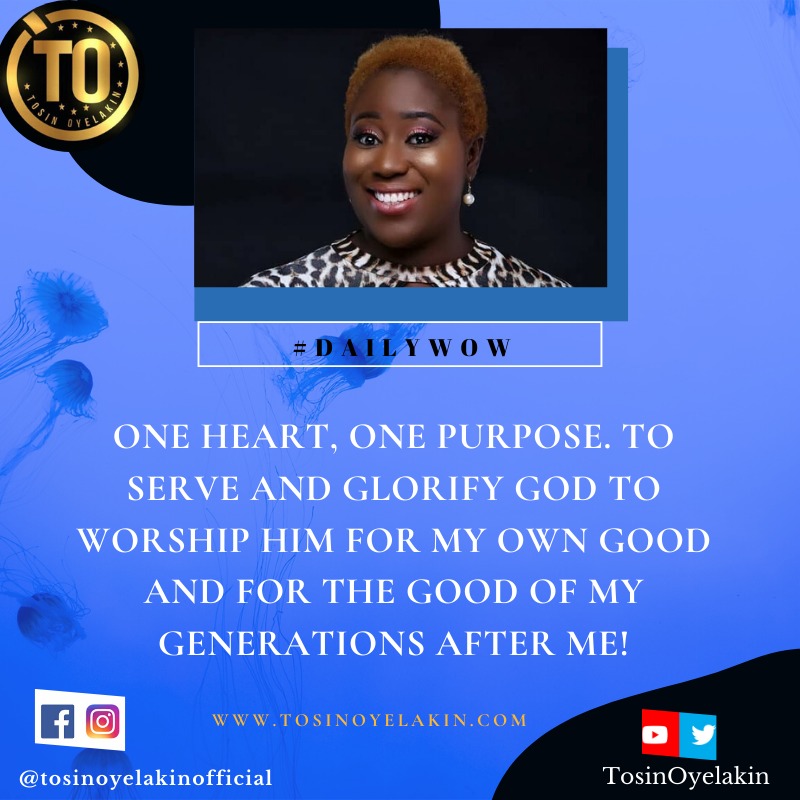 Uncategorized
One Heart, One Purpose
Some people may think of God as someone who is really needy of our presence in His life. Like He needs us to validate Him as God.

Or that God needs our worship and words of adoration to affirm Him or to increase His power and glory. These are people who clearly don't know who God is, and neither do they know His power.

Nothing can be further from the truth. The bible tells us that God is self existent and needs no one to be who He is. He was created by no one and absolutely nothing anyone does or says can either diminish or increase His power and glory in Himself.

He has it all already! When we worship and serve Him wholeheartedly, however, we can increase His power and glory in our own lives. We can establish the LORD's throne in our lives through our words and hearts that are completely devoted to Him.

We can also ensure that His throne is established throughout our generations when we serve him with one heart.

One heart, one purpose. To serve and glorify God, to worship Him for my own good and for the good of my generations after me! It is always for our own good, the LORD does not need us. Rather, we need Him.

Whatever we do here and today will echo through time and generations. Your one purpose is to ensure the continued service of Yahweh in your own life, and also in your generations after you.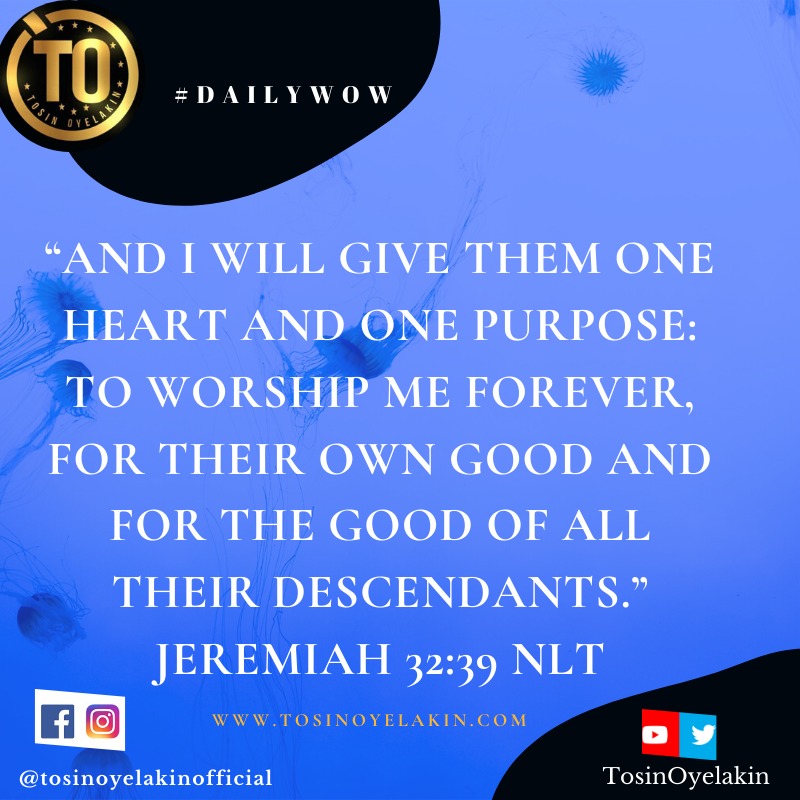 Prayer:
Father, as You have promised, please give us one heart and purpose that we may serve You all the days of our lives for our own good and also for the good of our generations.

Teach us to freely offer our adoration and words of worship to enthrone You and establish Your power and glory in our lives, in Yeshua's mighty name. #Selah

Have a wonderful day. Agape ❤