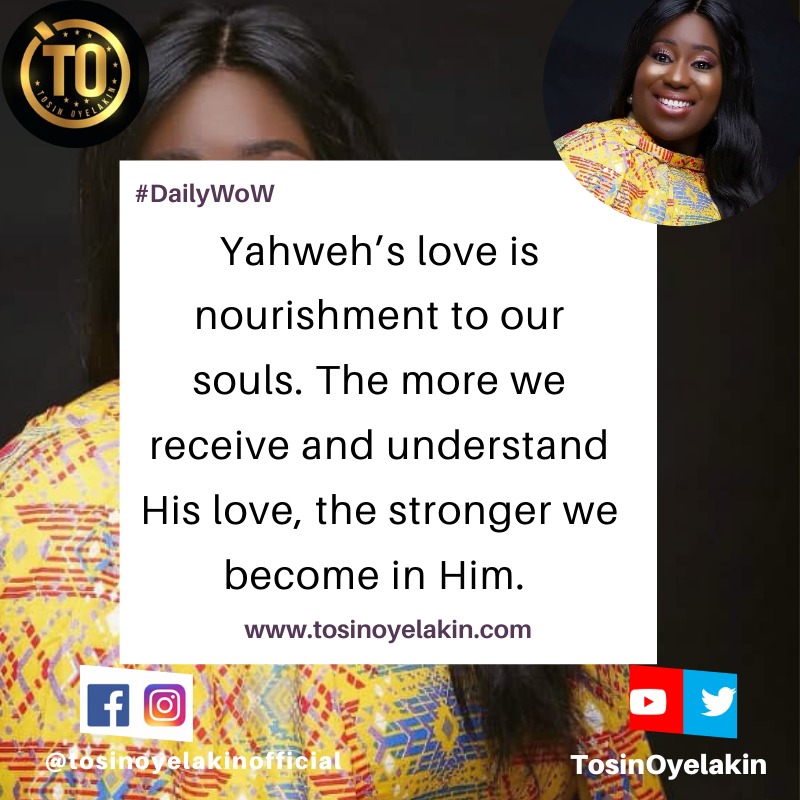 Uncategorized
Nourishing Love
When you consider a tree, it's roots has has a few functions. It absorbs water and nutrients from the soil, and also stores these nutrients for the tree to use whenever it requires them.

The root also transfers the water and nutrients to the parts of the tree where it is needed. And lastly, it anchors the tree to the ground to keep it from being buffeted and unstable.

The righteous have been likened to trees in different parts of the scriptures. Trees planted by rivers of water (Psalm 1:3); like a palm tree and cedar in Lebanon (Psalm 92:12) and so on.

So, if we are like trees, then we have roots to help nourish us and cause us to grow. It doesn't matter how deep your roots grow, but as long as you're rooted and grounded in Yahweh's love, you are nourished.

By your roots, you receive His love which the more you receive, the more your soul grows as it's nourished. Yahweh's love is nourishment to our souls. The more we receive and understand His love, the stronger we become in Him.

Your roots anchor you to His love which is the ground upon which we are planted in Him. His love means life, health, joy and peace to our souls.

As long as you stay rooted and grounded in Him, nothing and no one can corrupt His love for you. You will continually grow and be strong. So, stay within the confines of His love!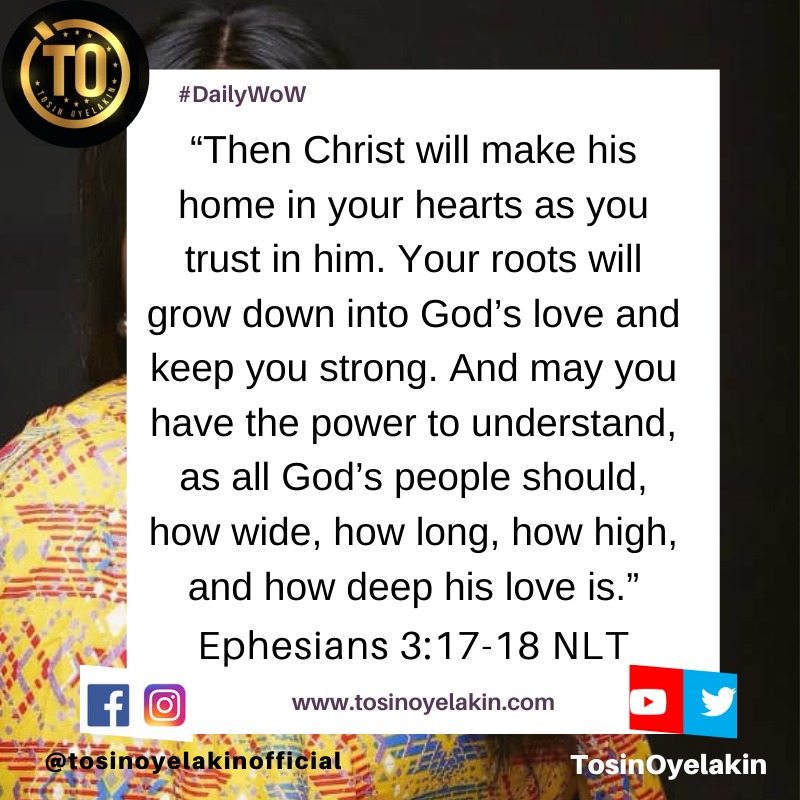 Prayer:
Dear Father, thank You for Your unfathomable love for us. Thank You because everyone who stays rooted in Your love will grow stronger and stronger.

As we give our hearts to You and allow Jesus to always be our Lord and Saviour, please give us roots that grow deep into Your love so we may take our sustenance from You.

Help us the understand how deep, wide, long and how high Your love for us is and so shall we retain our full confidence in You in Yeshua's mighty name. #Selah

Have a beautiful day and stay safe under the blood ?. Agape ❤️.
© Tosin Oyelakin 2020