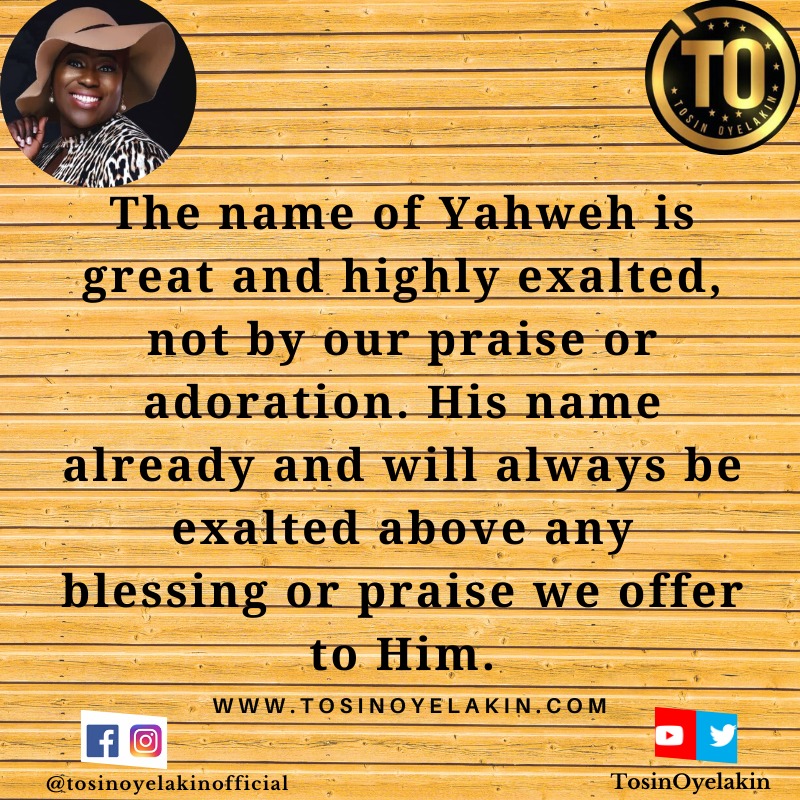 Uncategorized
God All By Himself
One of my most difficult tasks as a Christian mum is to explain to my highly intelligent, highly inquisitive and scientific son how God can exist all by Himself without anyone having created Him. And at first he wouldn't take "oh He is God and we cannot just explain how He came into being."

But gradually, as he is getting older and reading or listening to the word more and more, the Holy Spirit Himself is moulding his mind and teaching him about God Himself.

And he is now at peace with the existence of a God that just is, not created or formed by anyone. But Himself created and upholds all things by the word of His power.

His name is great, not because we make it high and great by our praises. The name of Yahweh is great and highly exalted, not by our praise or adoration. His name already is, and will always be exalted above any blessing or praise we offer to Him.

So whether we praise Him or not. Through peaceful or stormy times, through plenty or lack, through trials or victories, our God remains greater than all. No situation we are in takes away from His greatness.

We need to always put His greatness before us in all that we go through. Let this be your encouragement and let it be your strength.

Your God is great, and He remains good and faithful! So, stand up and bless the LORD your God forever and ever! Hallelujah!!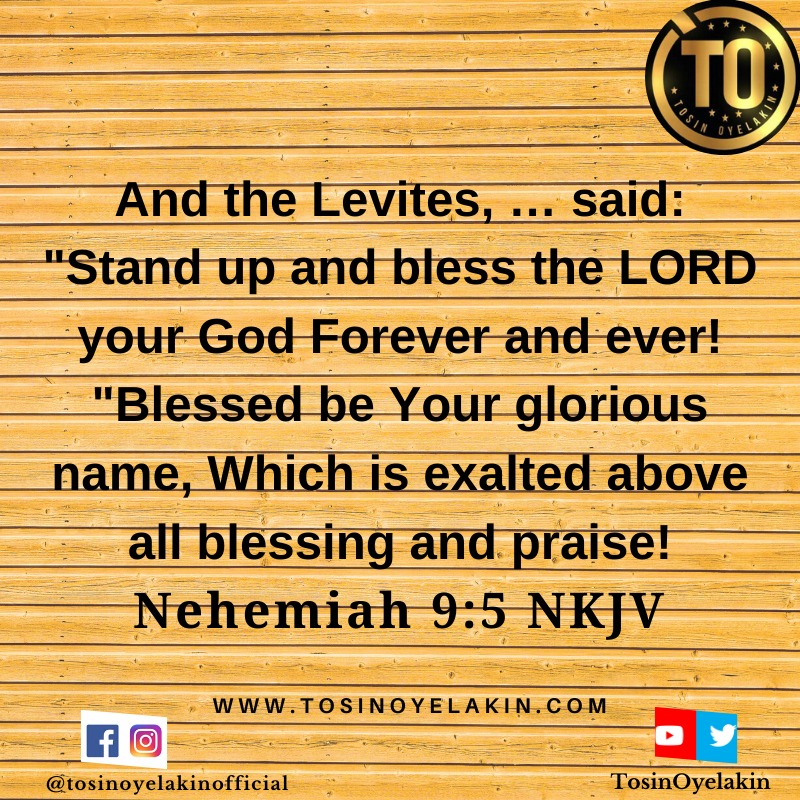 Prayer:
Father, we just come to bless and honour Your great and mighty name. Your name is Holy and faithful. You are God by Yourself and need not our say so to be God.

We acknowledge Your sovereignty over all things, including our situations, whether good or bad. We praise Your name through it all.

And as we praise You, we ask that You always manifest Your greatness and power in all our lives, in Yeshua's mighty name. #Selah

Have a great day and stay safe under the blood ?. Agape ❤️.
© Tosin Oyelakin 2020