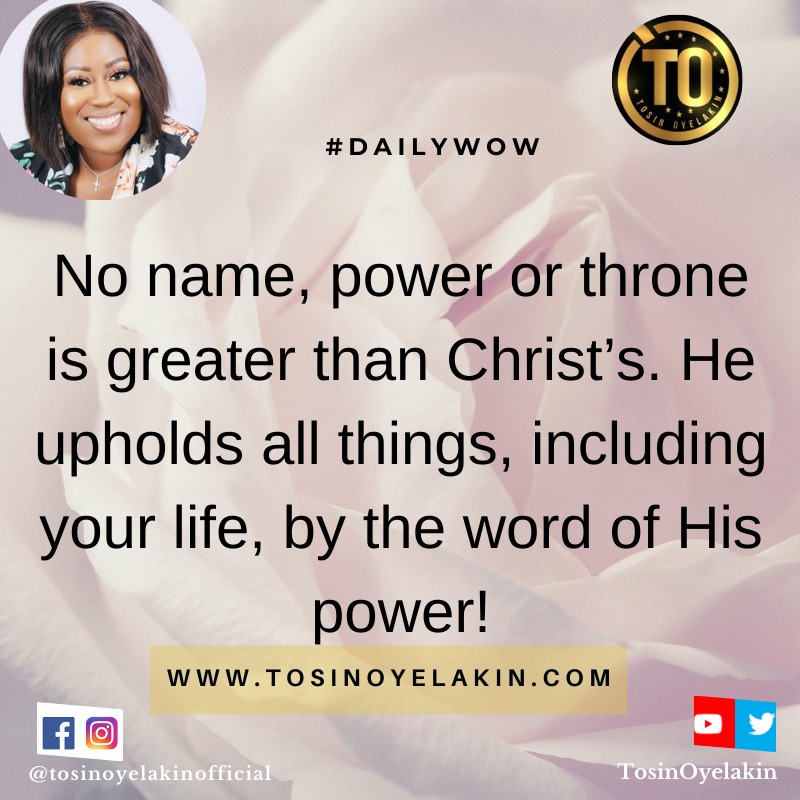 Uncategorized
Not Bigger Than GOD
Certain situations and life circumstances are capable of overwhelming us just by their sheer magnitude. We may feel like even God has forsaken us for them to have been able to affect us at that level.
But the truth is that no matter how big your problems are, GOD is always bigger than them. To our human minds, our problems may seem insurmountable. But to Yahweh who holds all power in His hands, the biggest mountains are but steppingstones.
No name, power or throne is greater than Christ's. He upholds all things, including your life, by the word of His power!
So, look at every mountain and boldly declare to it that the name of your GOD is greater than it. Command every obstacle to begin to work for you, in the name of The LORD. Step forward into every Red Sea and watch it part before you, because of the presence of Yahweh that dwells in you.
Give your high praise to Him and observe every wall of Jericho flatten before you as you move forward to take your victory. Be encouraged. Your problem is not bigger than your GOD.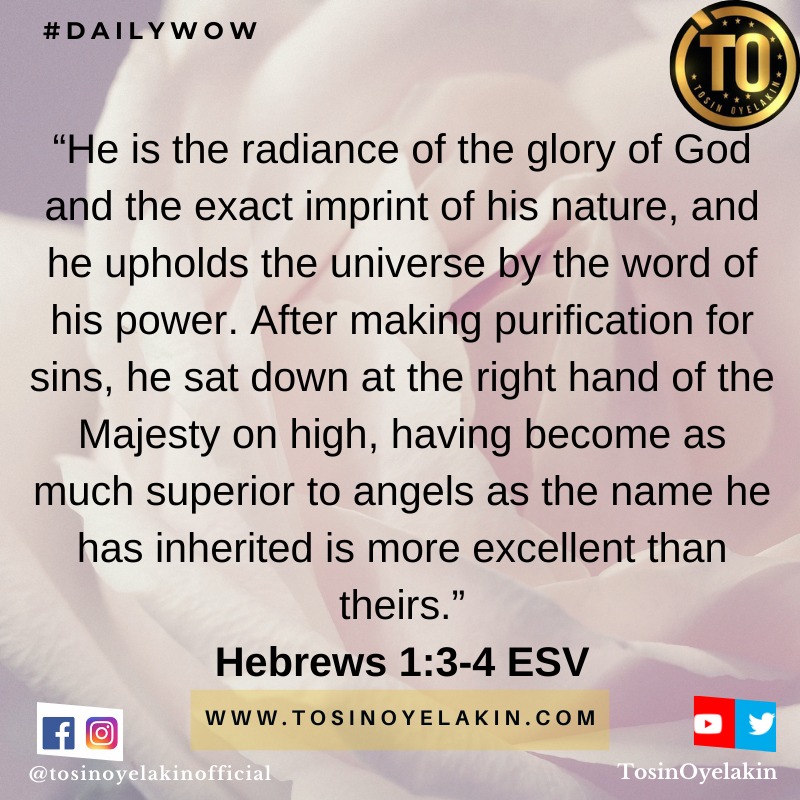 Prayer:
Father, thank You for always showing us that no matter what we face in life, as long as we have you as our Father, we can never be overcome.
Please help us to always stand strong in Your power and might, knowing that nothing can prevail over our lives while You uphold us with Your mighty hand.
We are more than victorious in You and we live in the full manifestation of our victory in Yeshua's mighty name. #Selah
Have a marvellous day and stay safe under the blood ? Agape ❤️
*© Tosin Oyelakin 2021*