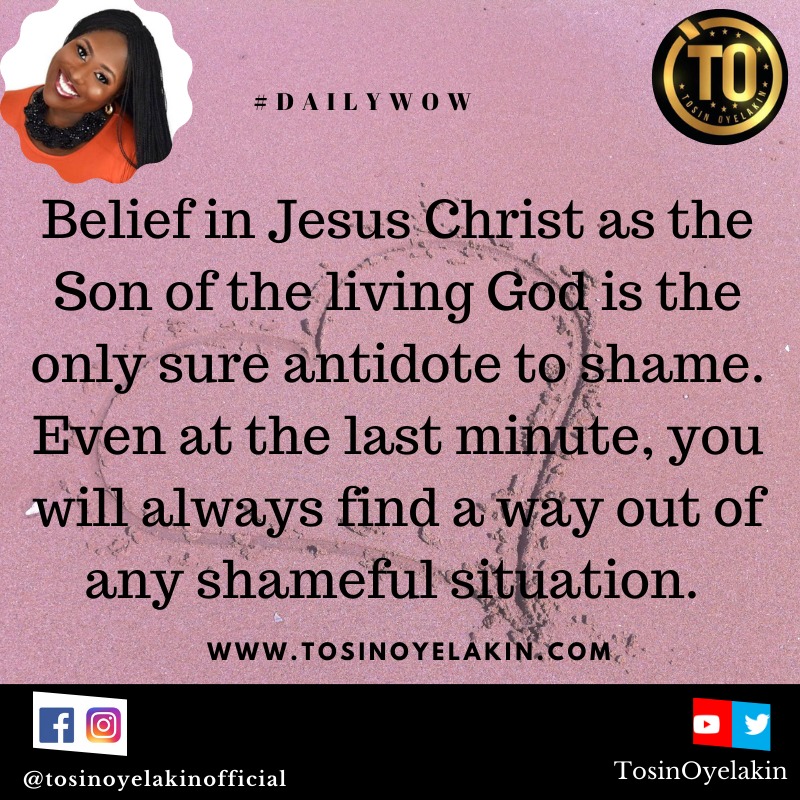 Uncategorized
No Shame When You Believe
Shame is an emotion, therefore it's is from the soul. It is a feeling of regret, dishonour or self disgust as a result of one thing or another. And it is not a palatable feeling.
No one enjoys shame. It has caused so much mental pressure on some people to the extent that they take their own lives. This is because they feel too ashamed to continue to face the world.
With shame can come a host of other feelings: sadness, depression, anxiety, fear, hopelessness and so on and so forth. This can have a negative impact on one's quality of life. It brings no glory whatsoever.
This is why it is not the will of Yahweh for anyone who believes in Him to experience shame. Absolutely not! Because it does not glorify Him in any way.
When you commit the entirety of your life into the hands of God, He will take every feeling of shame from your soul and replace it with His joy everlasting. He will fight for you and cover you with His own glory.
He will lead you to do those things that will end up in your favour, such that it will end in praises.
Belief in Jesus Christ as the Son of the living God is the only sure antidote to shame. Even at the last minute, you will always find a way out of any shameful situation.
Your life is to glorify GOD, therefore refuse to allow any form of shame and live in the consciousness of His glory all around you!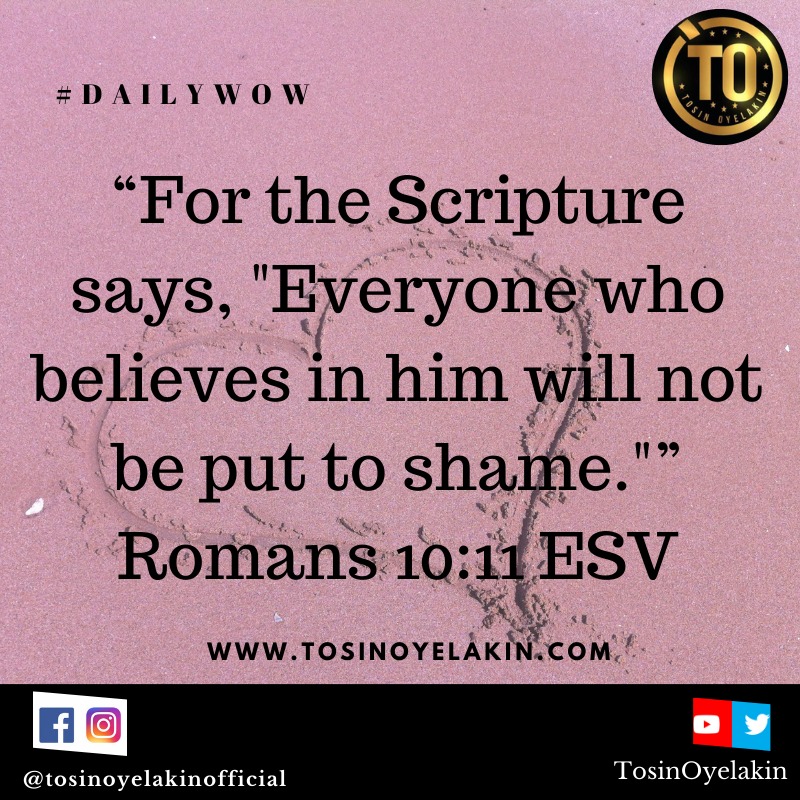 Prayer:
Father, thank You because forever, Your word is settled in heaven. In the same way, we also settle Your word in our lives here on earth.
We break every power of shame over our souls and release the peace, joy and favour of The LORD, causing us to be constantly covered in glory and honour, in Yeshua's mighty name. #Selah.
Have a most wonderful day and stay safe under the blood ? Agape ❤️
.*© Tosin Oyelakin 2021*