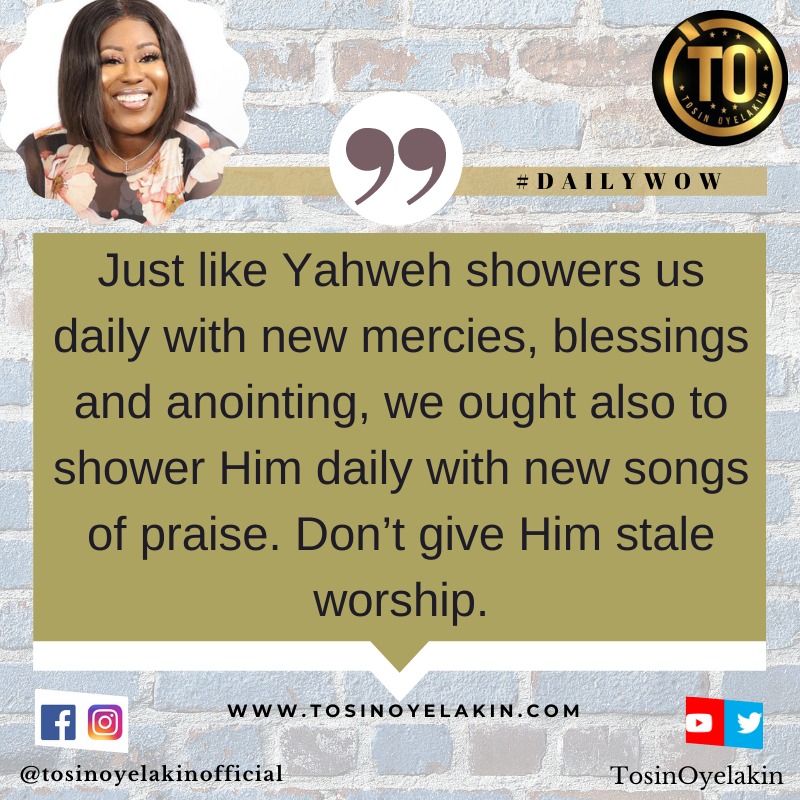 Uncategorized
New Praises Everyday
There's something about giving out new unused gifts. It shows how much you value that person enough to sacrifice for them to be given, not used, but brand new things.
I believe this is the reason why Father gives to us every day, fresh new mercies and blessings. He values us so much He will not allow us to run the new day on yesterday's stale and used mercies and blessings.
He understands that the stale mercies will not carry us through the demands of a new day! In just the same way, He gives new anointing, new wine which He pours into our daily renewed wine skins.
We also ought to be like our Father, never giving back to him anything used, old or stale. Just like Yahweh showers us daily with new mercies, blessings and anointing, we ought also to shower Him daily with new songs of praise. Don't give Him stale worship.
Be determined to offer fresh sacrifice of praise to Him each day. Go a step higher each day. Step up your worship and service.
Seek for new ways and opportunities to bless Him and His people. You will never lack for fresh blessings from His throne!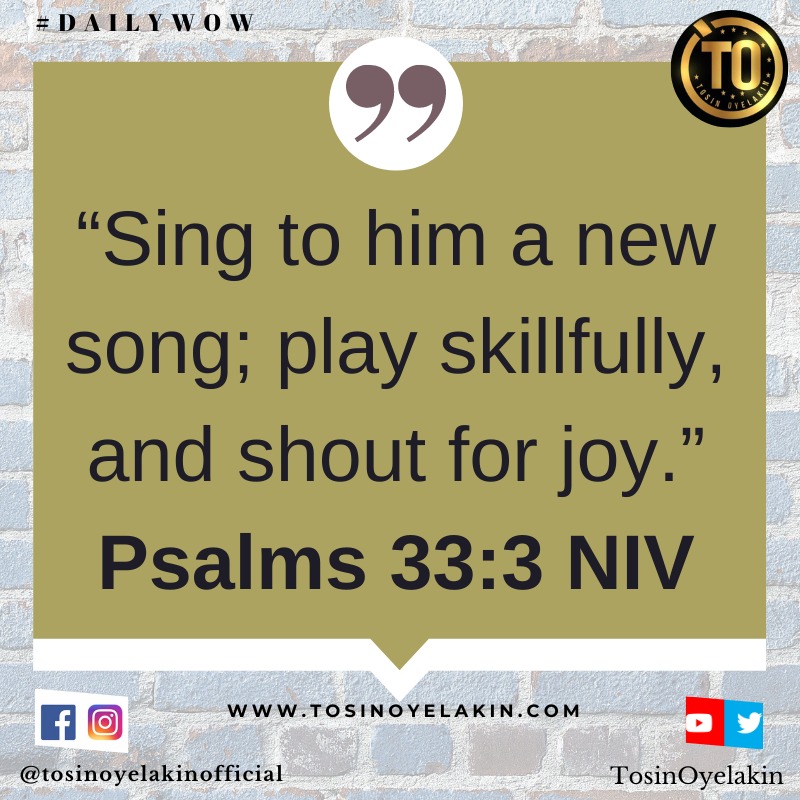 Prayer:
Father, thank You because You always give us brand new mercies, blessings and anointing. You will never allow is to run on the old and stale versions.
Do please teach our hearts to offer You also, new praise and adoration. Strengthen us to never be weary of seeking new ways to be a blessing to You and Your kingdom in Yeshua's mighty name. #Selah.
Have a wonderful day and stay safe under the blood ? Agape ❤️
*© Tosin Oyelakin, July 2021*