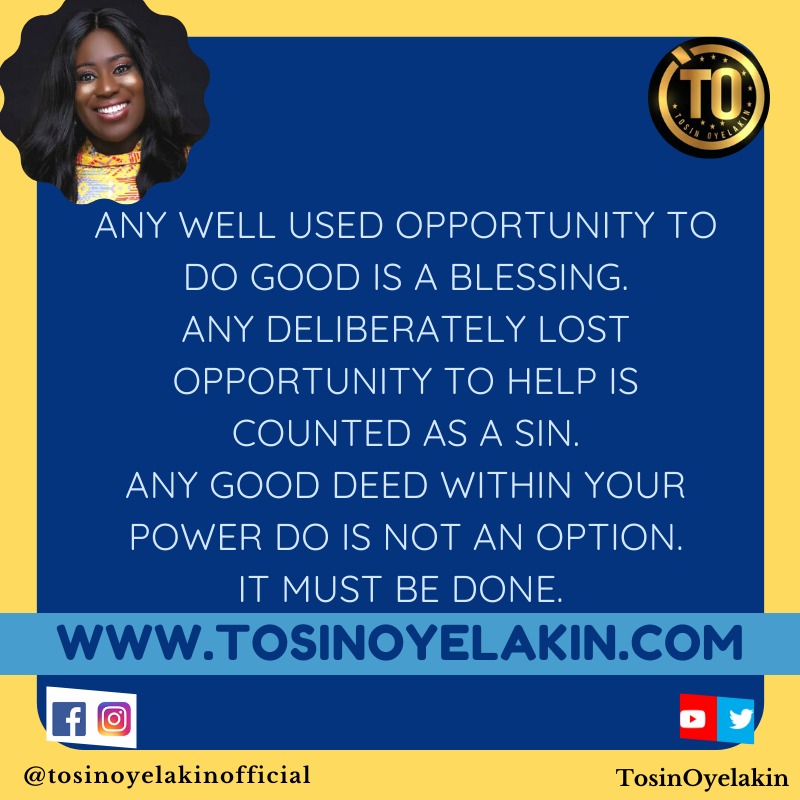 Uncategorized
It's Not An Option
The blessings of God in our lives are for a purpose. When God pronounced His blessings on Abraham, He said "I will make you into a great nation, and I will bless you; I will make your name great, and you will be a blessing." Genesis 12:2

This is a good indication of why we are blessed. The ultimate goal is to be a blessing to others who aren't as fortunate as we are or who need the blessings.

When a need comes your way, God is giving you an opportunity to use that which He has blessed you with. Now, I'm not talking just about giving money, but about helping. It could be your time, your connection, your knowledge or even your anointing to pray and receive answers.

In any way you can bless, please do. Whatever gift God has given you, please use it to bless the world around you. Opportunities to do good unto others come our way daily. You can choose to use the opportunity or lose it.

Any well used opportunity to do good is a blessing. Any deliberately lost opportunity to help is counted as a sin. And any good deed within your power do is not an option. It must be done.

If however, you genuinely cannot directly meet the person's need, you may know someone else who can. Or you can encourage and pray with that person for a miracle. You're still being a blessing this way.

Peter and John at the beautiful gate of the temple did not have silver or gold to give the lame man, but they had the anointing, and boy, did they use it. You always have something to give. It's more blessed to give than to receive!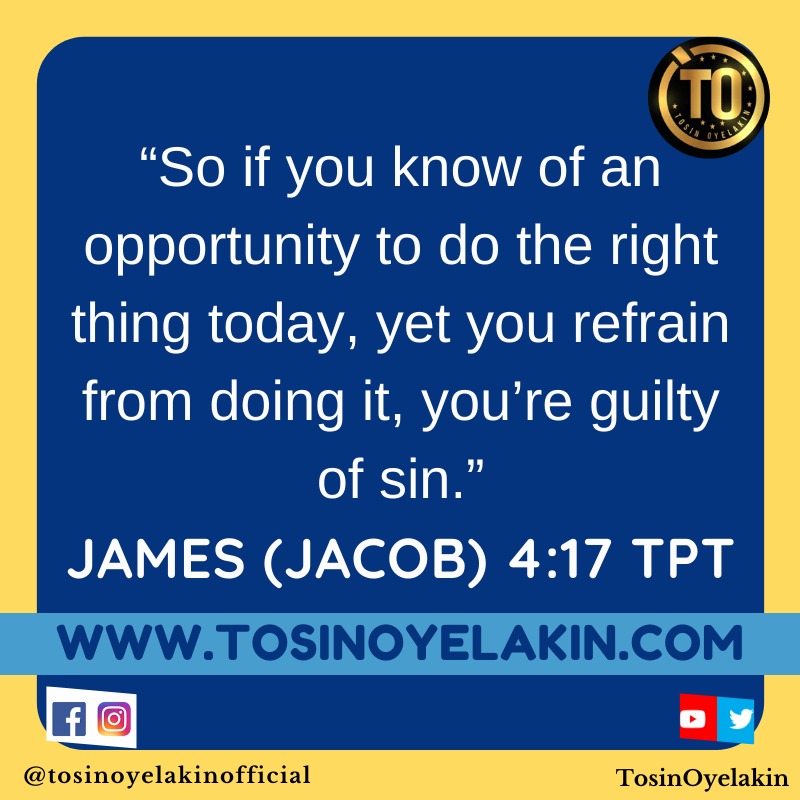 Prayer:
Father, thank You that You are the giver of all good and perfect gifts. You have demonstrated that giving others of our blessings is Your way. You are a giving Father.

Please help us to grow more and more like You in giving of all that we have been blessed with. Help us never to lose any opportunity to be a blessing and sin against You in Yeshua's mighty name. #Selah

Have a blessed day and stay safe under the blood ? Agape ❤️.
© Tosin Oyelakin 2020