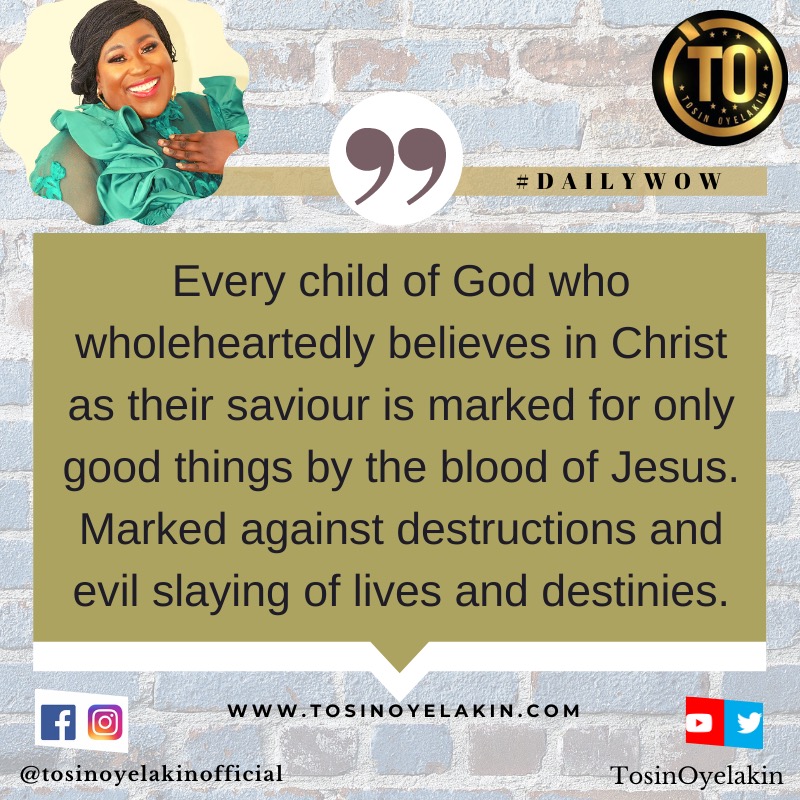 Uncategorized
Marked for Safety
In a world of pandemics, wars and threats of Third World War being imminent; a world of pain, deaths, uncertainties and rampant evil, you don't need a soothsayer to know we need supernatural protection.
These days, no one is completely sure of their safety. Yes, you may be able to buy physical safety, but can you keep yourself safe from a strange, angry and mutating virus that is determined to take as many as it can?
Can you keep yourself safe from sudden affliction of diseases that strike without warning?
And can you keep yourself safe from evil men and women who surround you as family or friends, but are bent on destroying your life even when you've done them no wrong? You can only go so far in protecting yourself.
There are, however, a set of people who will never have to fear any form of destruction, pestilence, evil or slayings. There is a decree from the most High that makes us untouchable.
Those who bear the mark. This is the mark of the blood of Jesus which all who have made Him their strong tower have on them. Everyone who dwells in His secret place and under His shadow will remain untouchable for evil.
Question is, do you have this mark? When the slayers come, will they pass you by? Time for soul health check. Make doubly sure that you're exempt!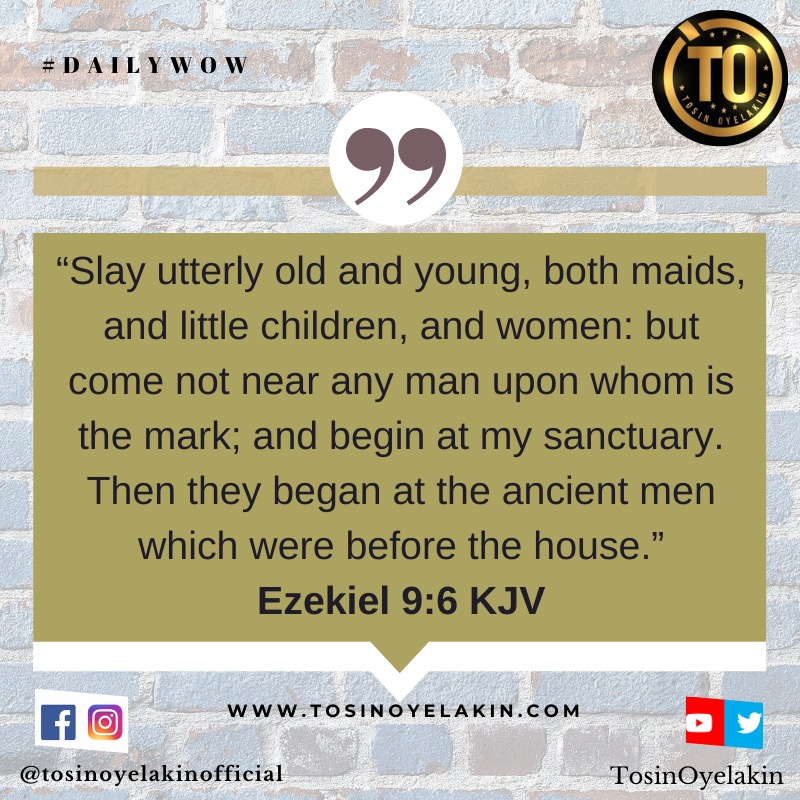 Prayer:
Father, thank You for Your everlasting protection on all those on whom you've placed Your mark. Thank You for preserving us from the evil of our world.
For all who are yet to have this mark, please help them to make the decision that will bring them under Your protection. Help them to know Christ alone as their strong tower in Yeshua's mighty name. #Selah
Have a marvellous day and stay safe under the blood ? Agape ❤️
*© Tosin Oyelakin, January 2022*
Music: Tosin Oyelakin – Shammah