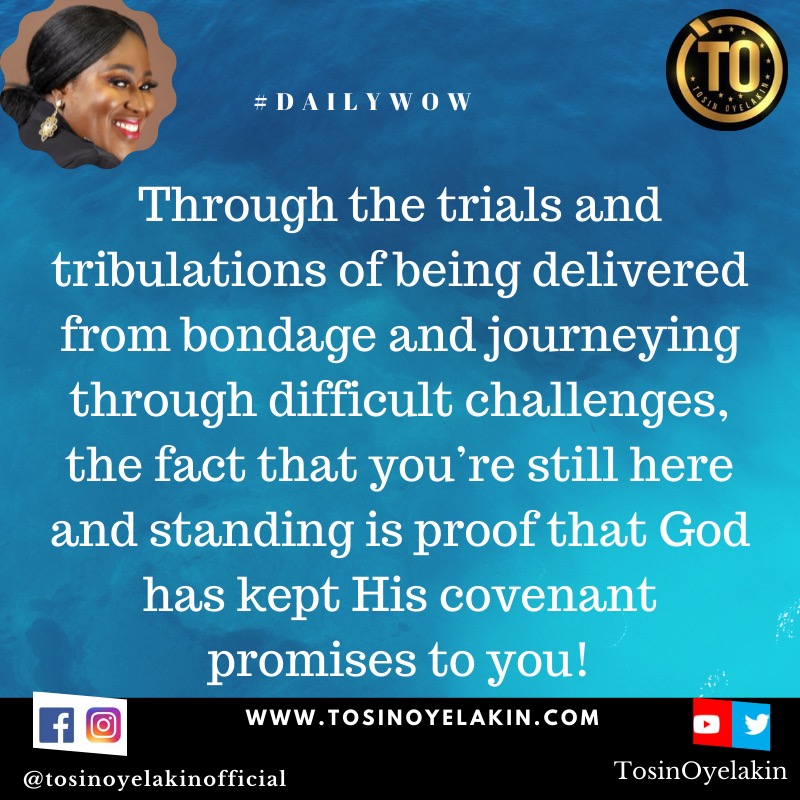 Uncategorized
Covenant Keeping God
When you consider a Believer's journey from the moment they give their lives to Christ, it's very similar to the journey the Israelites took from Egypt to the promised land.
When we first believe, we are filled with so much joy for our new found deliverance and freedom from the bondage to the kingdom of darkness. Our expectations and enthusiasm for the future are at an all time high.
But as we continue in our journey and we come face to face with greater life challenges and trials that are inevitable for children of light, we realise that we need God and His guidance more than ever before.
Becoming a born again child of God is only a first step in a journey that seems fraught with battles and attacks, but in the end is full of everlasting peace, comfort and joy.
Through it all though, and even though we have not been promised trial free journeys as Christians, we can wholeheartedly rely on Yahweh's covenant promise to never leave us nor forsake us.
Just like He was with the Israelites in the wilderness for all the forty years it took them to arrive in Canaan, He will also be with us through any wilderness. He will provide everything that we need.
We will lack nothing. We will be strengthened for the journey by His Spirit. And we will not have to return to 'Egypt' to seek help! He will fight our battles for us and we will arrive at our destination.
Through the trials and tribulations of being delivered from bondage and journeying through difficult challenges, the fact that you're still here and standing is proof that God has kept His covenant promises to you. He'll continue to do so. Be encouraged!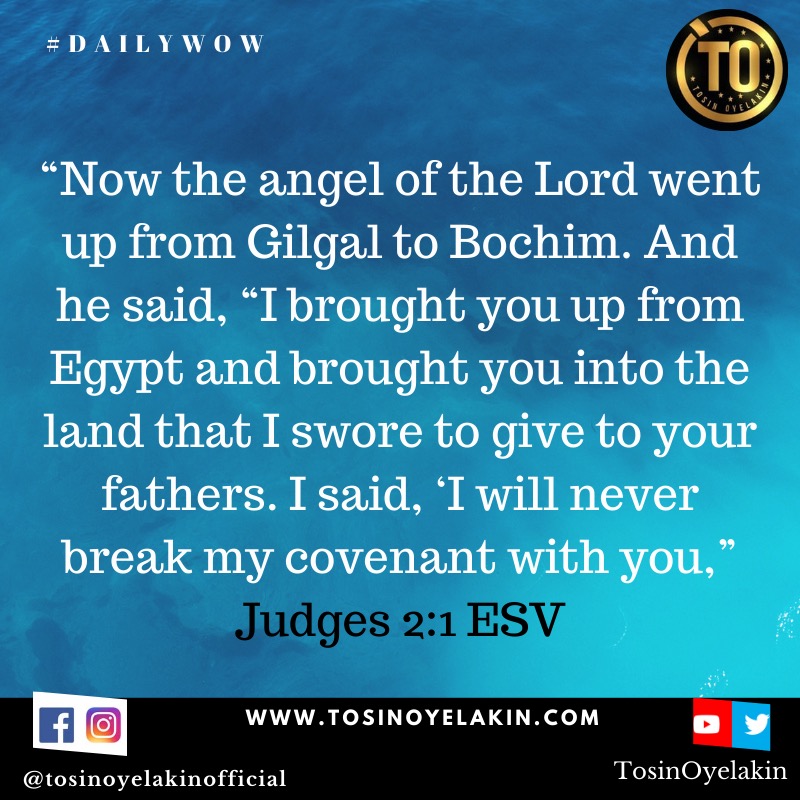 Prayer:
Father, thank You because You are indeed a covenant keeping God and you NEVER fail in anything that You've promised to do for all who believe in and serve You.
Please help us to keep trusting in Your Word. Strengthen all who are battle weary. Lift every soul that is downcast as a result of life's challenges and restore our peace, hope and joy of our salvation, in Yeshua's mighty name. #Selah
Have a glorious month of February and stay safe under the blood ? Agape ❤️
*© Tosin Oyelakin, February 2022*
Music: Tosin Oyelakin – Marching Forward