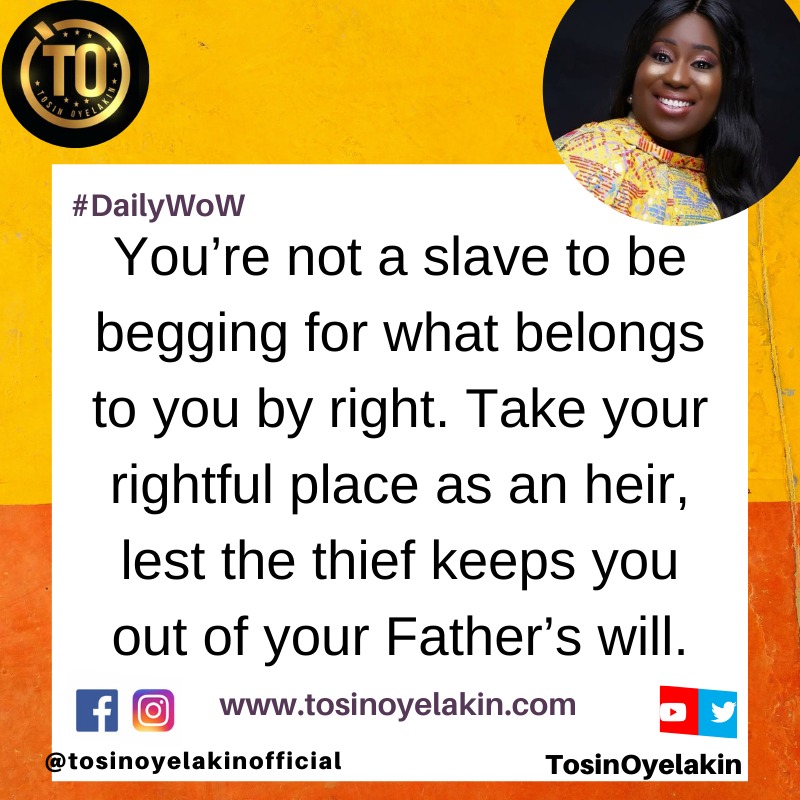 Uncategorized
Lose the Slavery Mentality
You know, when you've lived in a certain way for a long time, you would have developed a survival strategy that allows you to live and survive in that state. You develop a mentality for that state.
For instance, to be able to survive in poverty, you develop a poverty mentality. Your mind, thoughts and actions are conditioned to live in ways that help you live through poverty.
It's the same for being able to survive in slavery. One develops the slavery mentality. That is the human way of adapting and surviving in any situation.
If, however, your situation suddenly changes, and the slave becomes the king, it takes time for the slavery mentality to recede and adapt to the new royal status.
For the king to survive as one, though, he needs to be able to command as a king, decree as a king and display the opulence and power that come with the office. Otherwise, the people he rules over will take advantage of him in a bad way.
In the same way, we were once enslaved to sin, poverty, sickness, loss, sorrow and every oppression of the kingdom of darkness. We did adapt to that state in our bid to survive.
But now, we are children of the King of King after we accepted the sacrifice of Jesus on the cross. We are free from slavery! We need to lose the slavery mentality and quickly adopt the heir mentality.
You're not a slave to be begging for what belongs to you by right. Take your rightful place as an heir, lest the thief keeps you out of your Father's will.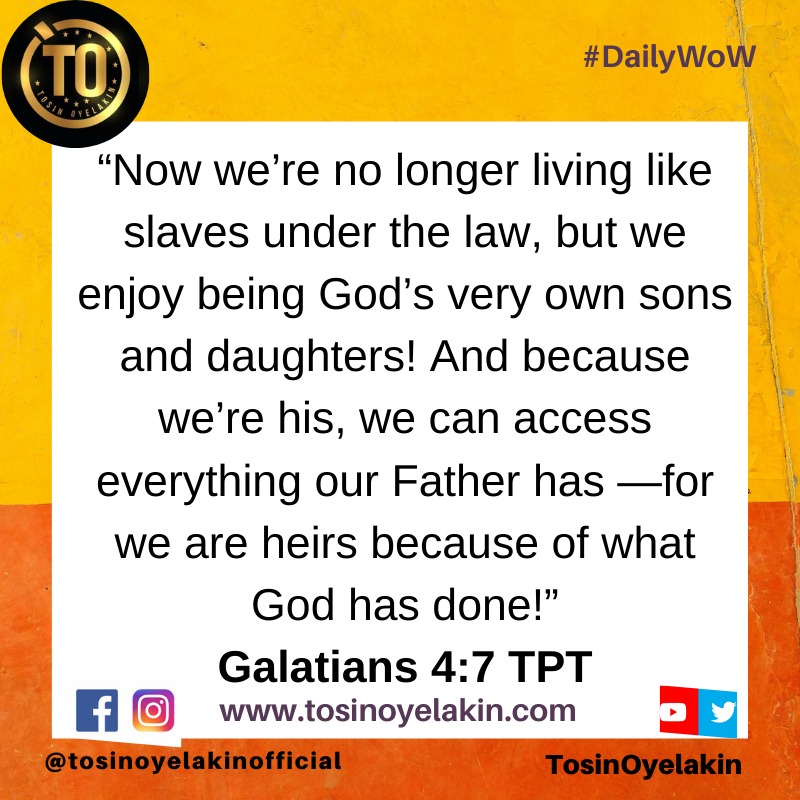 Prayer:
Father, thank You for making us Your children and joint heirs with Christ. Everything that You have belongs to us.
Please help us to lose every mentality that may cause us to lose out on our inheritance here on earth. Help us to live as sons and daughters of the King of kings, displaying Your opulence, decreeing and commanding as kings that we are in Yeshua's mighty name. #Selah.
Have a great day and stay safe under the blood ? Agape ❤️
*© Tosin Oyelakin 2021* ⁣