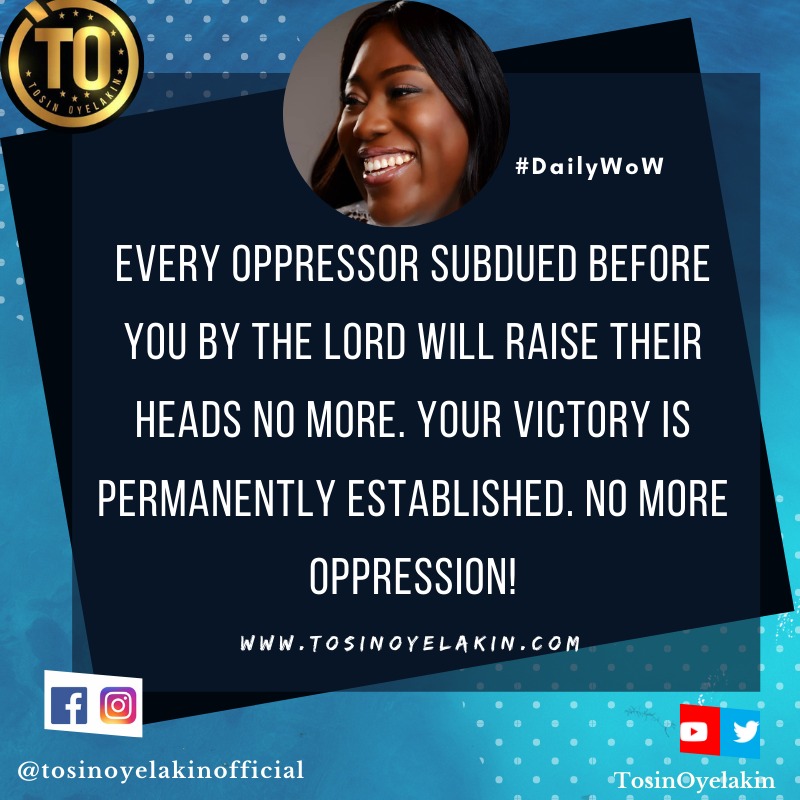 Uncategorized
Release From Oppression
Gideon was one of the mighty men that God used to deliver His people from oppression. He was called a mighty man of valour by the angel of the LORD who came to him to deliver his mandate to him.
He then went on to destroy every evidence of idol worshiping in his own father's family after which he was able to deliver the land from the oppression of another nation.
As long as Gideon was in tune with Yahweh and doing His will, there was peace in the land and the oppressors never raised their heads anymore.
There is a Gideon in every Spirit filled child of God, making them strong and mighty to judge every evil practice in order to cleanse their lives and families. The Gideon in us makes us stronger and mightier than our oppressors.
As long as you remain in Christ and don't rebuild links with your ungodly past, the oppressor will remain under your control by the power of the Holy Spirit.
And so we go in the strength of Yahweh who subdues the enemy's camp before us. Every oppressor subdued before you by The LORD will raise their heads no more. Your victory is permanently established. No more oppression!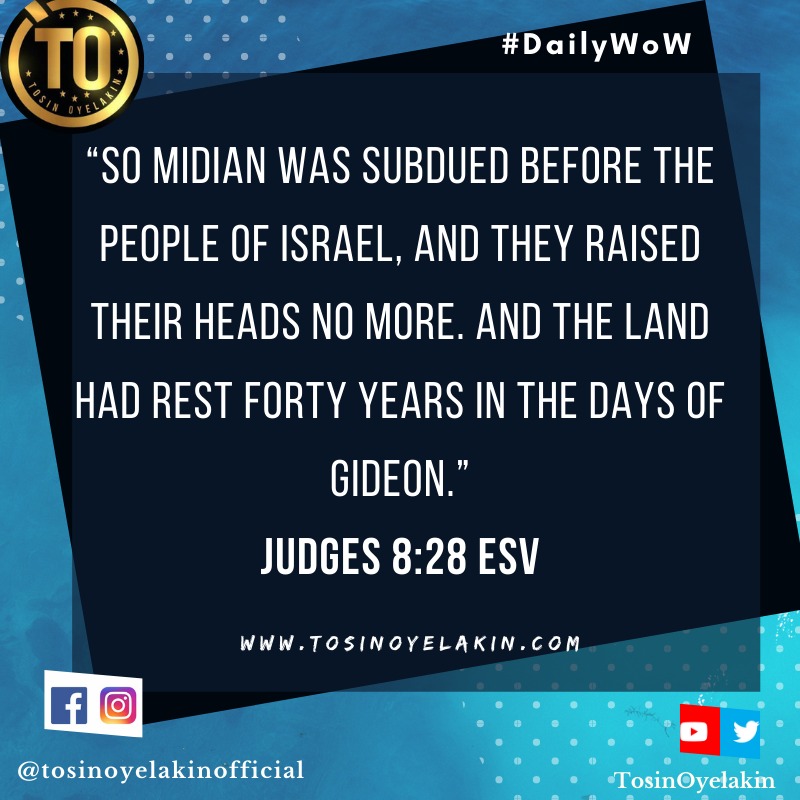 Prayer:
Father, thank You for with You, it doesn't matter how many afflictions we have. As Your children, You deliver us from them all. You're mighty to save us from the oppression of lack, sicknesses, opposition or any other that we face.
Do strengthen us to remain in You, to serve only You and no other. And as we do this, oppressors will never overcome us and we proclaim our full release from their hold in Yeshua's mighty name. #Selah.
Have a blessed day and stay safe under the blood ? Agape ❤️
*© Tosin Oyelakin 2021* ⁣