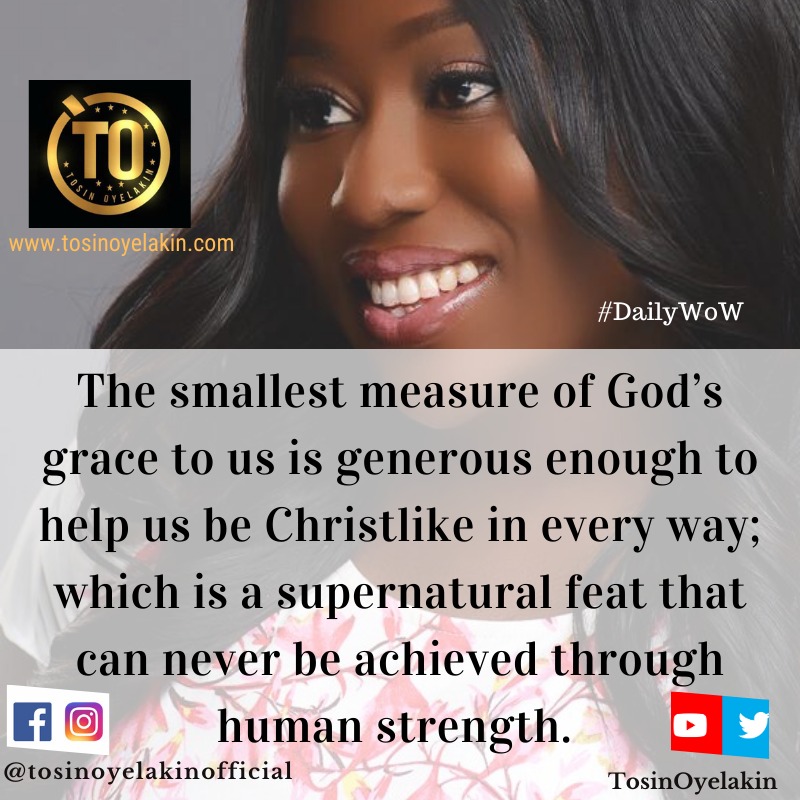 Uncategorized
Yes, We Can!
Every born again child of God has a mandate to be like Christ in every way. To be compassionate, bold and strong in the power of the Holy Spirit. We have been called to establish the kingdom of God in righteousness, peace and joy.
This is of course impossible for any human to achieve on their own. Remember, Christ knew no sin. He was incapable of it. Yet we, with our sinful human nature, are to be like Him. How ever can we achieve that? Only by God's grace!
The smallest measure of God's grace to us is generous enough to help us be Christlike in every way; which is a supernatural feat that can never be achieved through human strength.
You have to develop faith and trust in His grace to carry you. But you also have to pursue after righteousness and keep working at it. It doesn't matter if you fall short every now and again. What matters is that you pick yourself up quickly and reset those righteousness goals.
Keep the word of God close to you in your heart. Never do anything outside of the word. Remember, even this life is a gift and it's temporary. However, what you do here determines how you spend eternity.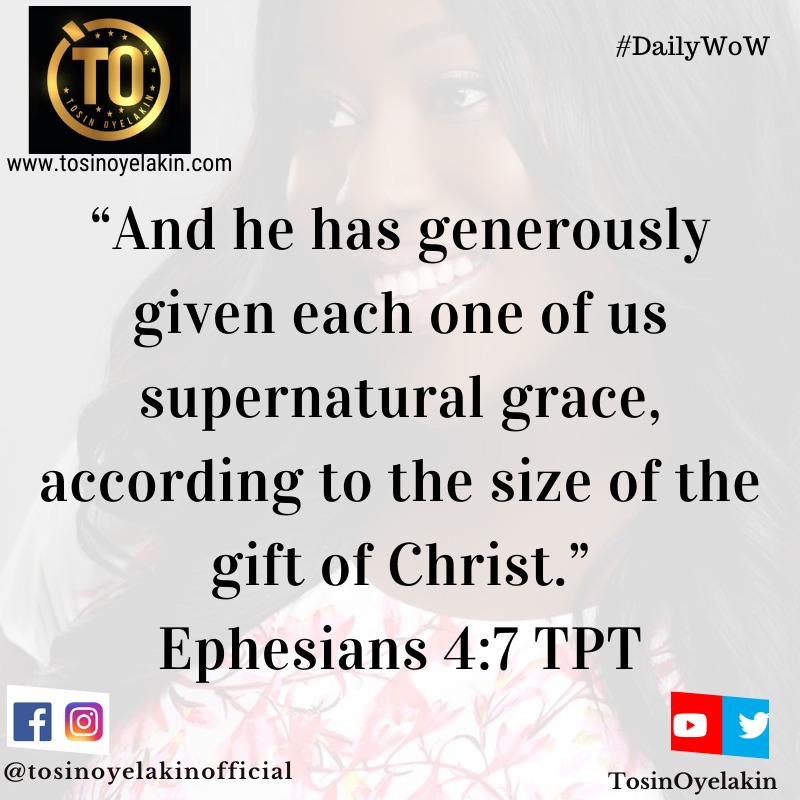 Prayer:
Father, thank You for grace to stand in spite of all the odds stacked against us being like our LORD JESUS. You know our frame and understand that without Your help, we will always fall short.
Please LORD, help us to continue to stand by Your grace, to be like Christ. Help us to know that though it is impossible with man, it is very possible with God and yes, we can in Yeshua's mighty name. #Selah.
Have a beautiful day and stay safe under the blood ? Agape ❤️
*© Tosin Oyelakin 2021* ⁣