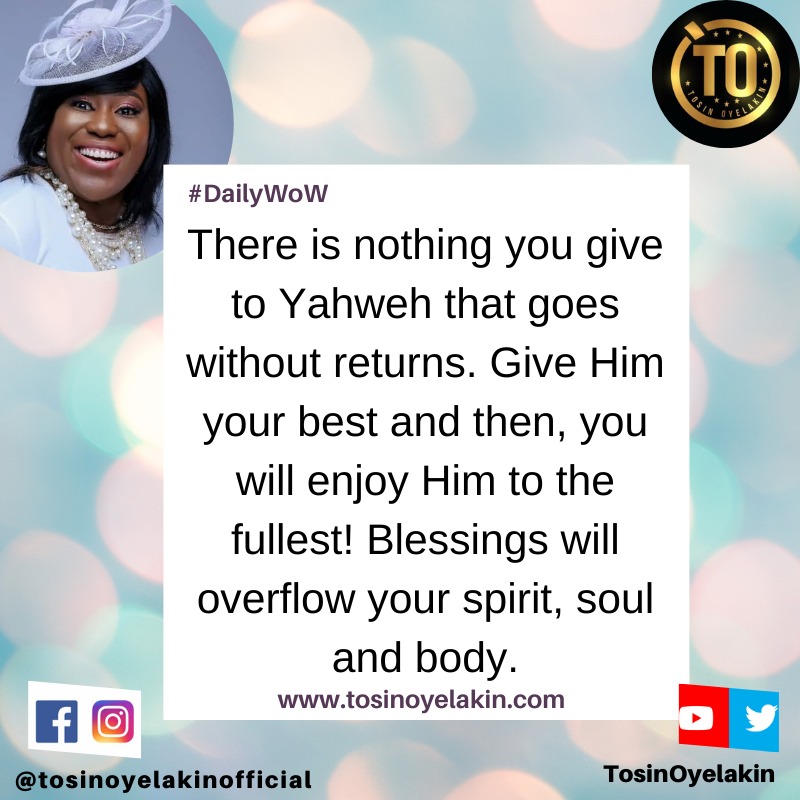 Uncategorized
Joy, Giving & Blessings
When you want to get water out of a well, you need three main weapons. Two with which you will draw the water from the deep reserves of the well. And the third into which you will pour the water after drawing it forth.

Blessings for your life abound in the never ending, ever flowing wells of Yahweh, in His presence. But in order to access these blessings, you need three main weapons:

Your joy, the bucket with which you will access the presence of Yahweh to draw your blessings forth. Secondly, you need yourself, a prepared vessels into which the blessings will overflow!

However, with the well of blessings being so deep, your joy needs a long rope tied to it in order for you to draw out of the well. This rope, your third weapon, is your giving to the LORD.

And as I always say, your giving to the LORD is not only of money or material things. It's everything you give. Your time, your love, your emotions, strength, and so on.

There is nothing you give to Yahweh that goes without returns. Give Him your best and then, you will enjoy Him to the fullest! Blessings will overflow your spirit, soul and body.

Then, your joy shall overflow. And with joy as a weapon, you shall draw out of the wells of salvation and blessings!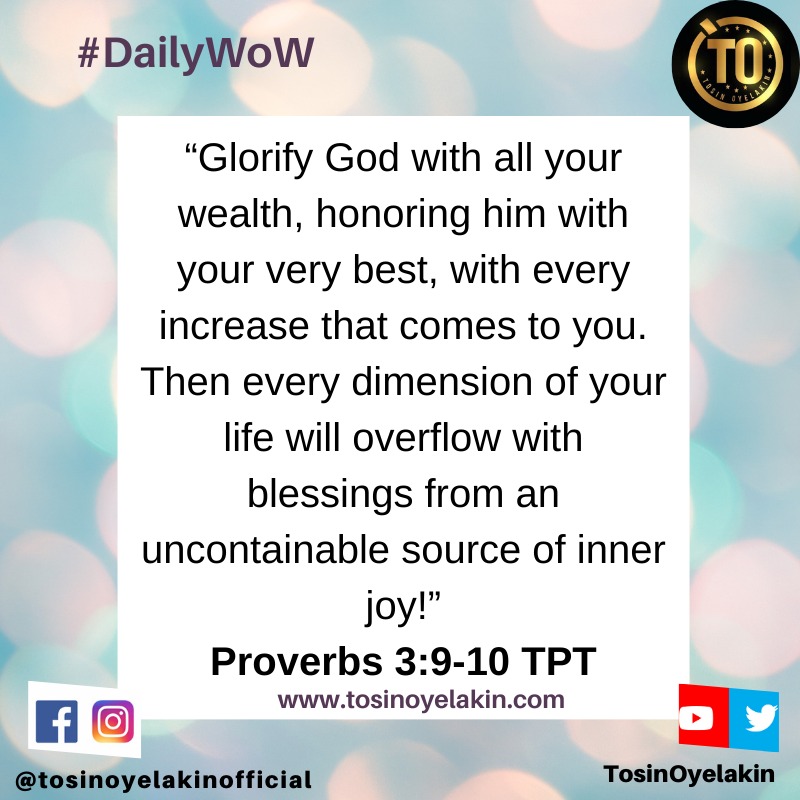 Prayer:
Father, thank You for the opportunity to work with you through our giving. Thank You, because even though You don't need our giving, You use them as a source of blessing to us.

Therefore, as we give our all to You as a living sacrifice, please honour Your word and cause every dimension of our lives to overflow with manifold blessings in Yeshua's mighty name. #Selah.

Have an awesome day and stay safe under the blood ? Agape ❤️
© Tosin Oyelakin 2020