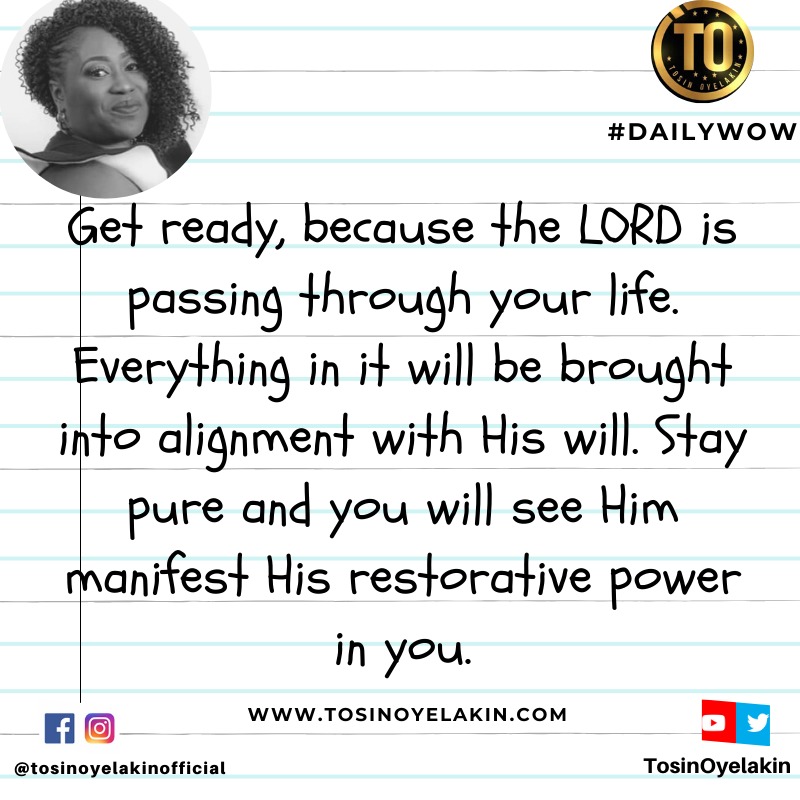 Uncategorized
It Will Come to Pass
Considering the Israelites in Egypt, their experience there, the exodus from Egypt and their very long journey to Canaan, their promised land, it would not have been the easiest job to keep trusting God through all of that.

They have been made a promise. But then, it took four hundred years in slavery, ten plagues, forty years in the dessert, so many wars and afflictions before they could attain that promise.

Even then, they still needed a saviour who took thousands of years to come. Generation after generation, but each step of the way, they could testify of the goodness and faithfulness of Yahweh.

He never ever left them through it all. But everything He led them through prepared them for the manifestation of His word to their father, Abraham.

When we lay hold of God's promises to us, we have to keep hold of it, no matter what comes to try to shake it. We have to stay in the place of believing against all odds that His promises will be established.

Each step of the way, we will experience His goodness and faithfulness. And in the fullness of time, everything will be made manifest! Everything He spoke to you will come to pass.

You have to be ready! Get ready, because the LORD is passing through your life. Everything in it will be brought into alignment with His will. Stay pure and you will see Him manifest His restorative power in you.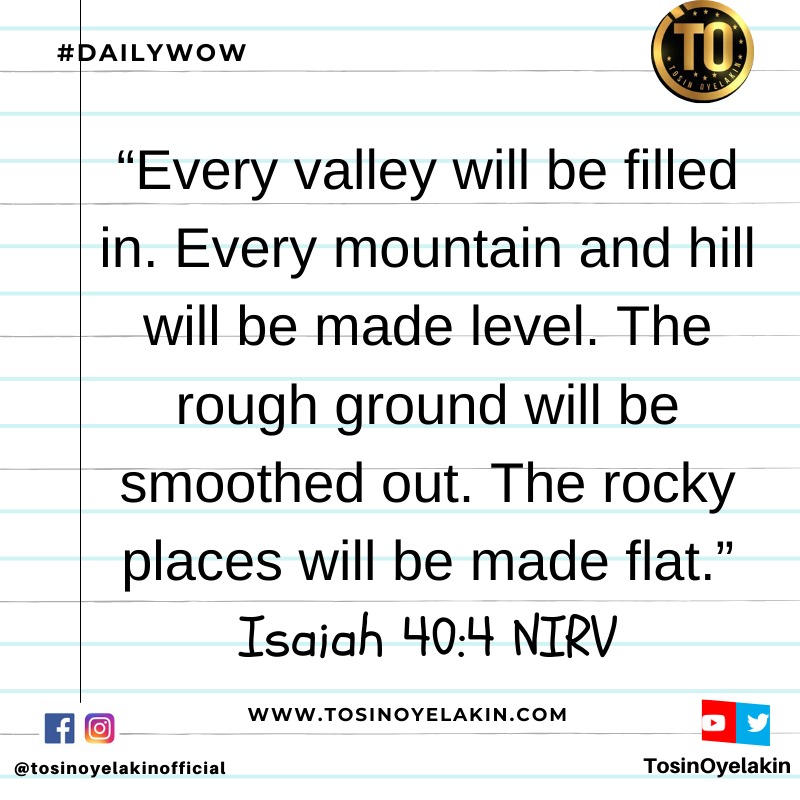 Prayer:
Father, thank You because You say a thing and it is established. Your word will always come to pass. We believe and we keep holding on to Your promises.

As You are a faithful God, help us to see Your hand working all things out in our favour. Let every mountain before us be levelled out. Smoothen the rough places and flatten those rocky places for us in Jesus' mighty name! #Selah.

Have a wonderful day and stay safe under the blood ? Agape ❤️
© Tosin Oyelakin 2020