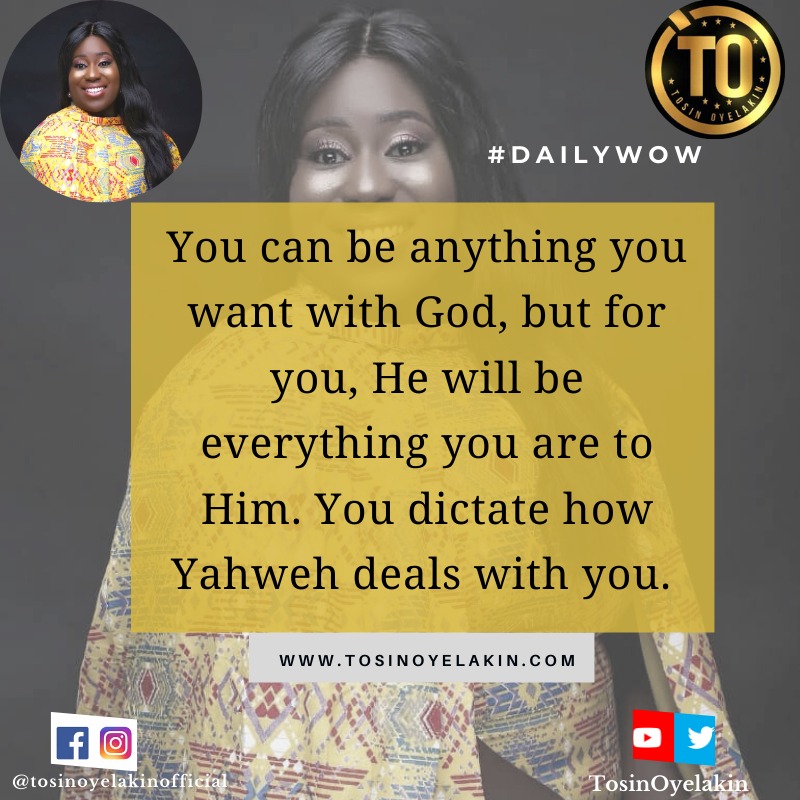 Uncategorized
You Decide and Dictate How
The invitation to serve God and love Him with all our heart, soul and might is for us to be able to enjoy all the goodness of Yahweh that He has planned for us.

The choice to take up the invitation or not is really ours. But we have to understand that with God, we cannot eat our cake and still have it. The choice we make determines what side of God we experience in our lives.

You have been blessed with a free will. You can be anything you want with God, but for you, He will be everything you are to Him. But you dictate how Yahweh deals with you.

To the pure, God shows Himself pure. To the good, they enjoy His goodness. You draw near to Him, He draws near to You. You seek Him, then you will find Him.

To the wicked on the other hand, they have His wrath. You stay distant from Him, then He cannot touch you with His salvation. If you turn your back on Him, then you cannot see His face and compassion.

You decide and dictate what and who you want Father to be in your life. If you need Him, then now is the time to seek Him. Also, love Him and continue stay steadfast in your love for Him.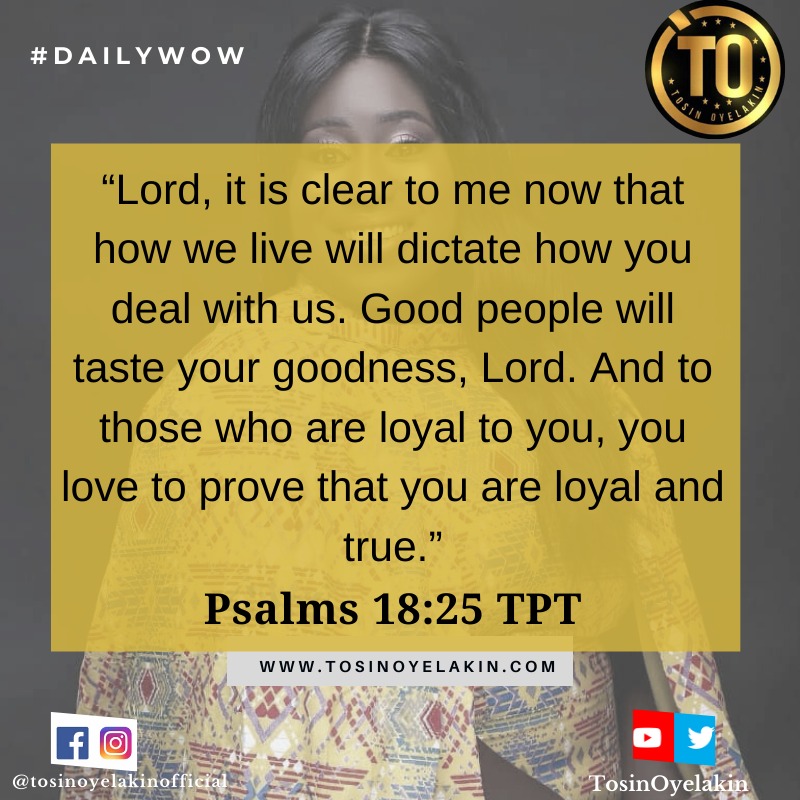 Prayer:
Father, thank You because everything You ask us to do is all for our own good. And this is so that You can actually be God in our lives, but we have to allow You.

Do please help us to make the right choices that will grant You the freedom to do as You please in our lives. Help us to give our all to You, holding back nothing in Yeshua's mighty name. #Selah.

Have a blessed day and stay safe under the blood ? Agape ❤️
© Tosin Oyelakin 2020