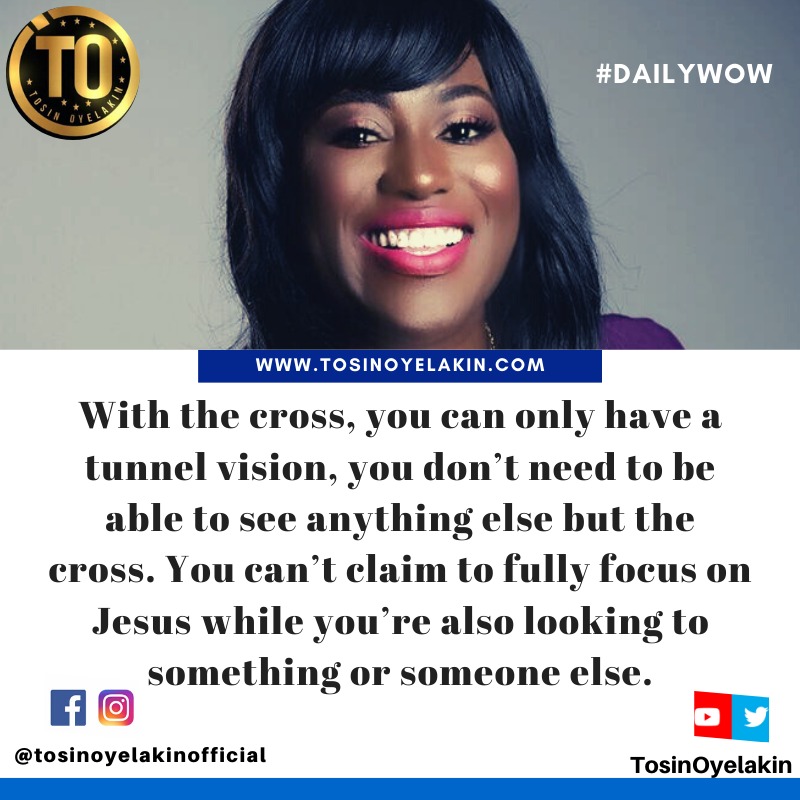 Uncategorized
How Do You See
They say that in life, you have to be flexible. You have to be able to see things differently and from diverse perspectives. It's good to have a birds eye view of a lot of things.

This is generally a much better way of viewing thing. You can have an overall view of everything. Things that others might miss, you will be able to see.

Furthermore, you can adapt to any situation and build healthy relationships because you will be able to view things from other people's perspective. Bird's eye view is good! Right?

While that is a practical way of living, when it comes to spiritual things for believers, this won't work! You wonder why? Wait, let me explain …

There is only one thing we Christians have been called to focus on. We don't need to be able to view anything else but this one thing – the cross. It signifies our LORD JESUS and His great work of salvation.

With the cross, you can only have a tunnel vision, you don't need to be able to see anything else but the cross. You can't claim to fully focus on Jesus while you're also looking to something or someone else.

In your life, family, business, career, ministry and anything else you do, the focus has to remain on Him. Everything we do should be fashioned around Him and Him only.

However, once we take our focus of Him in order to gain a wider view of thing, we begin to be permissible. We lower our Christlike standards in order to accommodate worldly views.

In doing this, we do not glorify the Father. We conform to the world where we have been called to stand out and stand for God! We can only maintain our view of Jesus Christ alone when we live, move and have our being in Him only.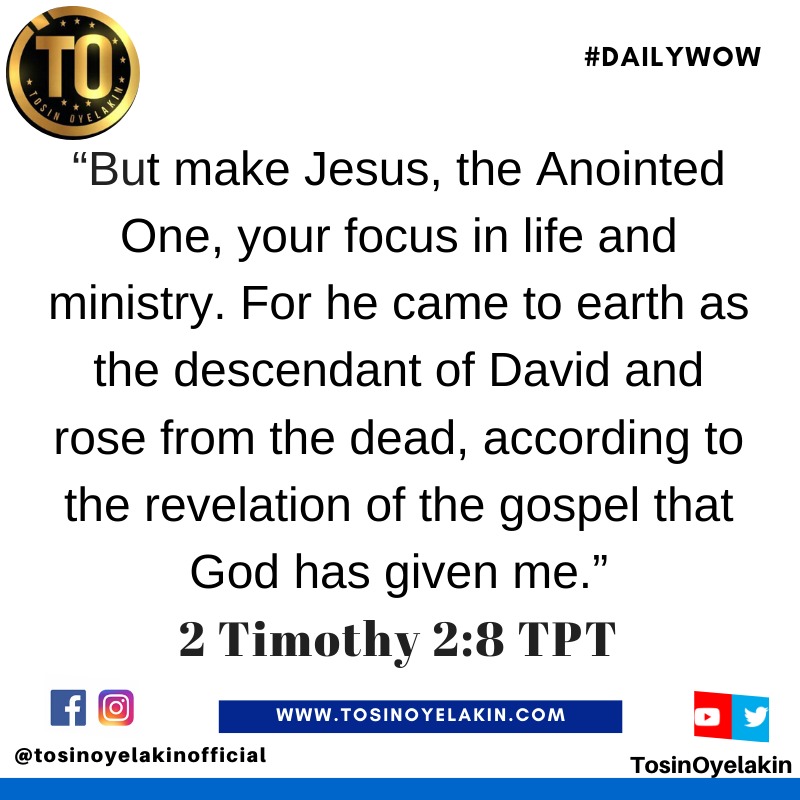 Prayer:
Father, we know that with You, we have been called to one thing only. And that is to look to Jesus, the author and perfecter of our faith.

Please help us to maintain our focus on Him and His standards for us. Help us to remain true even in these changing times that everything is becoming permissible in Yeshua's mighty name. #Selah.

Have a beautiful day and stay safe under the blood ? Agape ❤️
© Tosin Oyelakin 2020