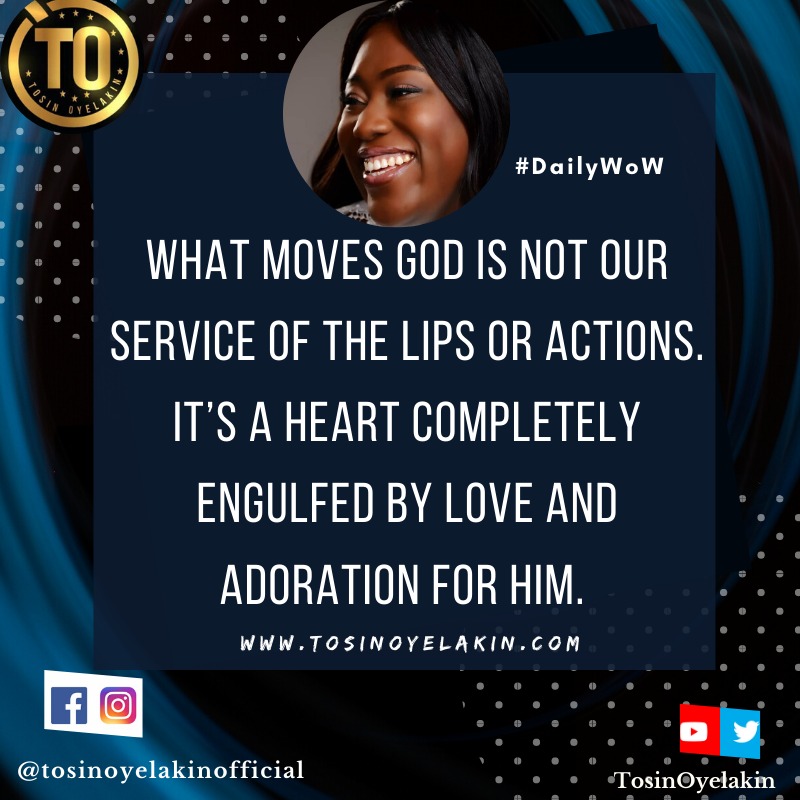 Uncategorized
A Heart That Burns
So much can happen when we sing praises and worship God. So much! When we offer sacrifices of praise, it can bring us right into the manifest presence of Father. We are changed!

We can win battles and prevail against evil when we worship. Our lives and situations are transformed, never to remain the same again just by living in an atmosphere of praise and worship.

However, we can do even much more when we offer our praise and worship with a heart that burns. A heart that is fully engulfed and consumed.

This is the only way to Fathers heart. You can move His hand through your worship and praise, but you can only move His heart through your own heart.

What moves GOD's heart is not our service of the lips or actions. It's a heart completely engulfed by love and adoration for Him.

When you offer your sacrifice of praise and worship, not from a heart that loves Him just on the surface, but a heart that is 100% dedicated to His love, you touch His heart.

This is what King David learned and practiced from a young and tender age. And that is why God promised to establish his throne forever. And He made good His promise through Yeshua.

You can choose to move the hand of God. He will still manifest His power and works in your life. But more than that, you can choose to move His heart and forever endear yourself and your descendants to Him!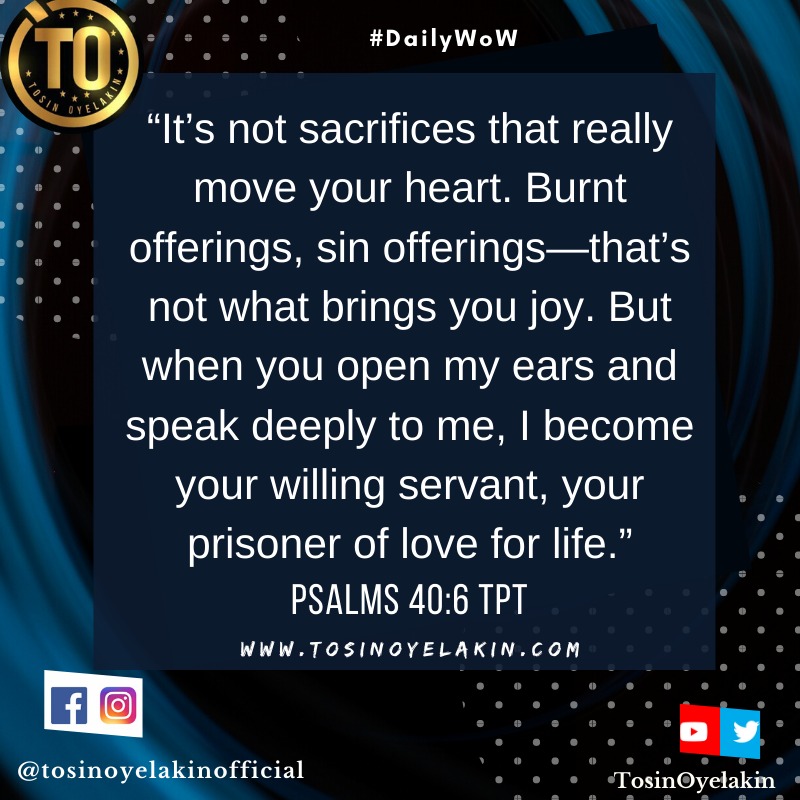 Prayer:
Father, I don't just want to move Your hand in my life, but I want to move Your heart. I want my heart to be entwined with Yours, a heart that burns with love and total adoration to You!

Create in me a heart that is engulfed with Your love. I want to be consumed and taken over by You so that I may touch Your heart every time I worship.

May I never offer to You, anymore, a lip service or a public service. But may I always offer to You a heart service in Yeshua's mighty name. #Selah.

Have a lovely day and stay safe under the blood ? Agape ❤️
© Tosin Oyelakin 2020