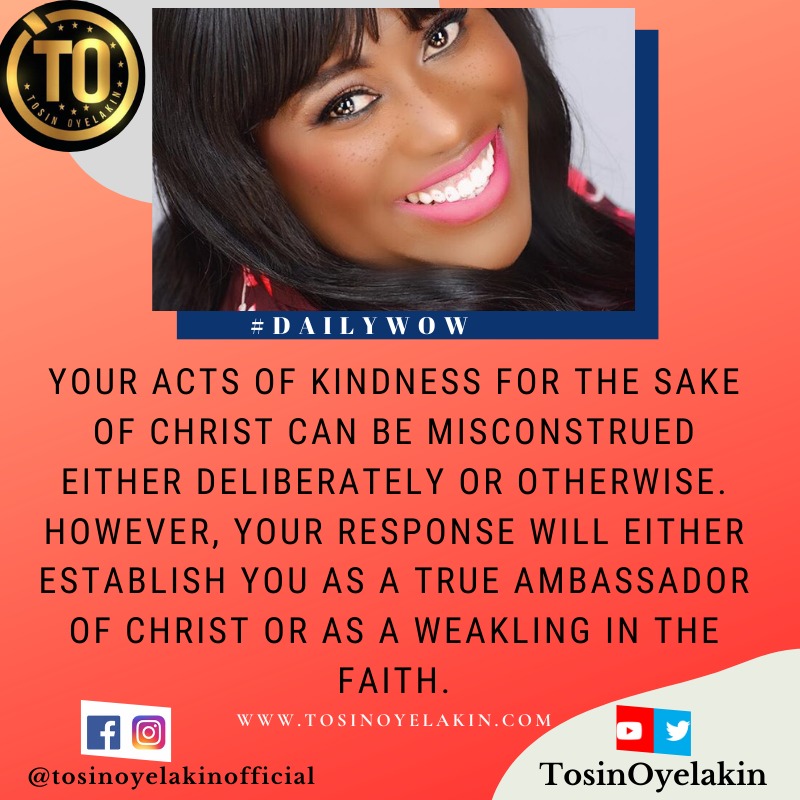 Uncategorized
How Do You Respond?
As true children of Yahweh who are continually being led by the Spirit, it is inevitable that we will display the fruit of the Spirit: love, joy, peace patience, kindness, goodness, faithfulness, gentleness and self-control.

Where we continually work on ourselves and allow the Holy Spirit to manifest Himself through us, we will manifest these attributes even to a world that does not understand.

There's no way you can be light in the midst of gross darkness and you will not face opposition. Your goodness will be questioned. Your love will be suspected. And your peace, patience and gentleness taken for granted.

Also, your acts of kindness for the sake of Christ can be misconstrued either deliberately or otherwise.

However, how you respond to all these will either establish you as a true ambassador of Christ or as a weakling in the faith.

Do we respond like for like, evil for evil? No, we respond as true lights that we are. Light cannot suddenly become darkness just because it wants to fight darkness.

Father is counting on us to be the full manifestation of Himself here on earth. So, how will you respond? As Christ, or as one of them?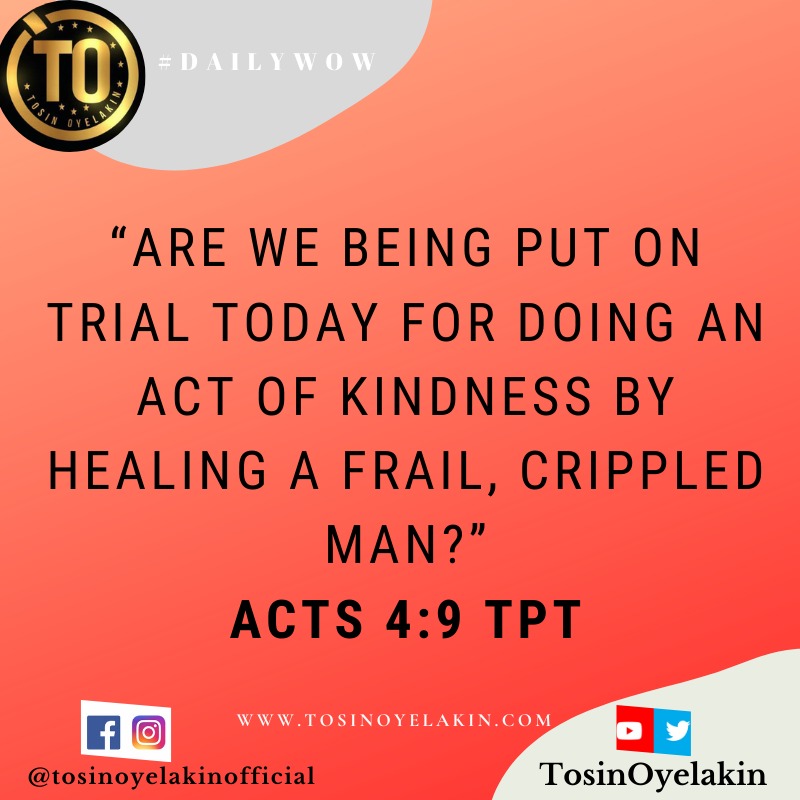 Prayer:
Father, I thank You for giving us the gift of Your Holy Spirit who continually works in us until we are perfected image and likeness of who You are. We submit ourselves to Him fully.

Do continue to help us be all that You are. Strengthen us as we are the clay and You, the potter. Help us to always display Your attributes even when it's hard and we want to respond in our flesh in Yeshua's mighty name. #Selah.

Have a great day and stay safe under the blood ? Agape ❤️

© Tosin Oyelakin 2020