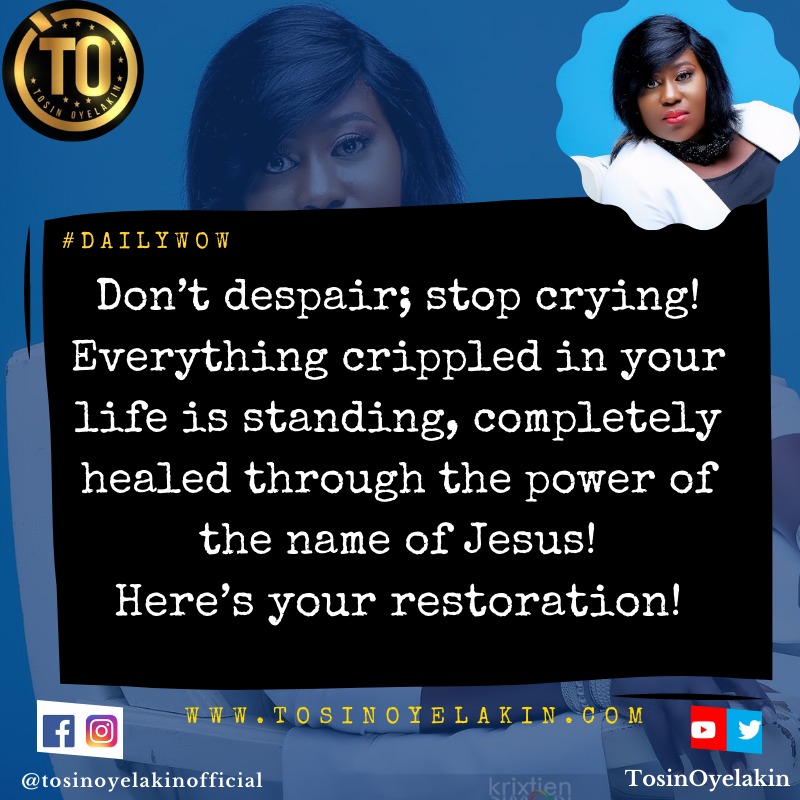 Uncategorized
You Will Stand
Life can, many times, be crippling. You go through some experiences and you feel helpless to get yourself out of those situations.

You also sometimes feel like there is so much more to you, and you have so much inside you to give. But then, you feel boxed in by circumstances outside of your willpower. You can't do much to shift them!

However, I tell you today, what you cannot do in your own power, our LORD Jesus is able to exceed in ways that you cannot begin to imagine or fathom.

Don't despair; stop crying! Everything crippled in your life is standing, completely healed through the power of the name of Jesus! Here's your restoration!

As you manifest this restoration of life and wholeness, everyone around you stands amazed. You shame your adversaries and your loved ones rejoice on your behalf.

Just bring all your cares and cast them at the feet of Jesus. Release them all for His power to touch and turn around. Your life will never again be crippled and you will stand!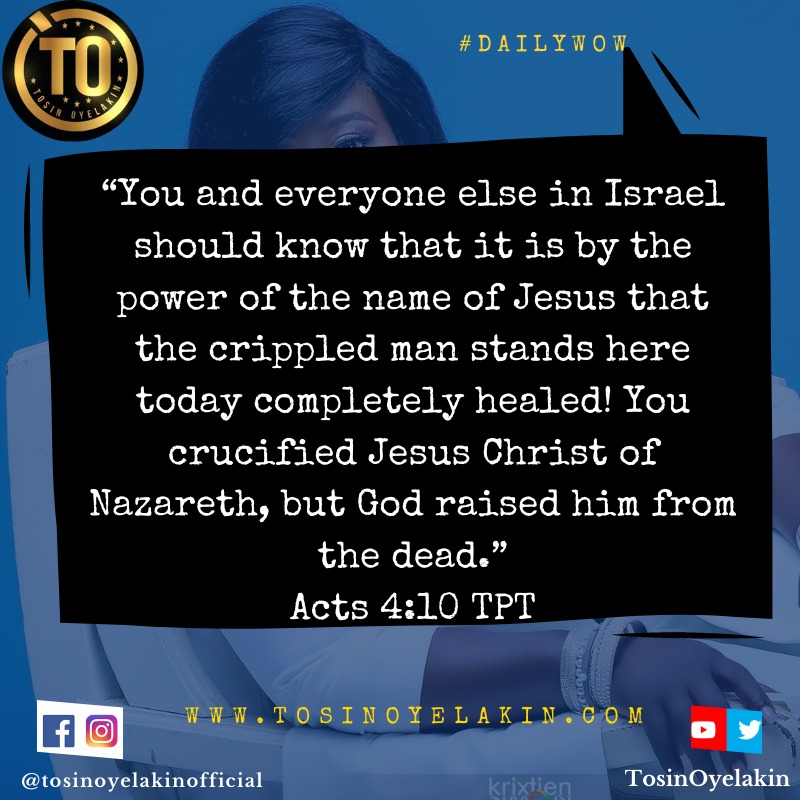 Prayer:
Father, thank You for the manifestation of the same power that raised Christ from the dead in our lives. Thank You for turning everything around that had hitherto crippled our lives or minds.

By the same power, we arise from every crippled state, and we stand strong and bold in Yeshua's mighty name. #Selah.

Have a marvellous day and stay safe under the blood ? Agape ❤️

© Tosin Oyelakin 2020