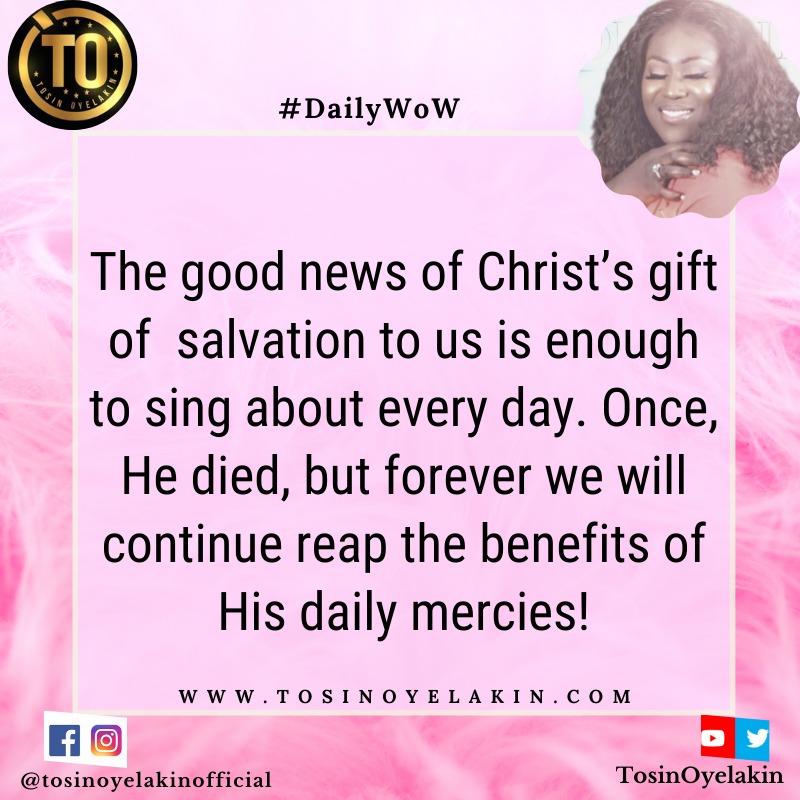 Uncategorized
Good News! We Are Saved!!
Everyone loves to hear a bit of good news everyday. It gives us something different to what we hear or read in the news. Good news is scarce in our papers or on the TV these days.
That's why I tend not to watch the news a lot. I read in the headlines the bit that I need to keep me informed, but don't delve too deeply into other stories.
A lot is happening in our world that can bring fear, depression, sadness and a desire to actually escape from this earth and it's inhabitants to a place where we can sing, dance and rejoice without fear or sadness.
But I tell you, there is good news that we can sing and dance about everyday. Every time you think about it, it should cause overflowing joy and peace of God within our hearts.
The good news is that we are saved! At least for those of us who have accepted this wonderful gift of Christ. The good news of Christ's gift of salvation to us is enough to sing about every day. Once, He died, but forever we will continue reap the benefits of His daily mercies!
In this season, we should reflect on this gift, and make it a habit to allow the fact that we have it to cause us to rejoice and be glad. Let us not sorrow or fear like the world, but let us rejoice and glad. Giving the glory to the Lamb of God who gave Himself for us. Hallelujah!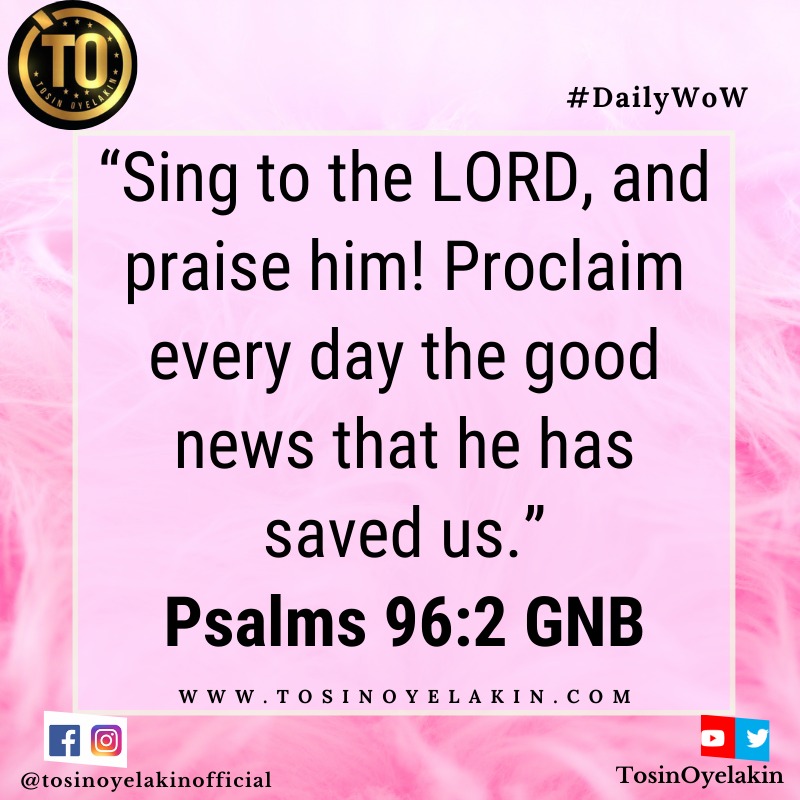 Father, we will always be grateful for Your gift to us that keeps giving. His mercies never ever come to an end. His joy, peace and love overflows in our hearts and lives.
As we celebrate Christ and the ultimate sacrifice He paid for our lives, help us to learn to rejoice, sing and dance about this good news everyday and every time, in Yeshua's mighty name. #Selah.
Have a wonderful day and stay safe under the blood ? Agape ❤️
*© Tosin Oyelakin 2021* ⁣