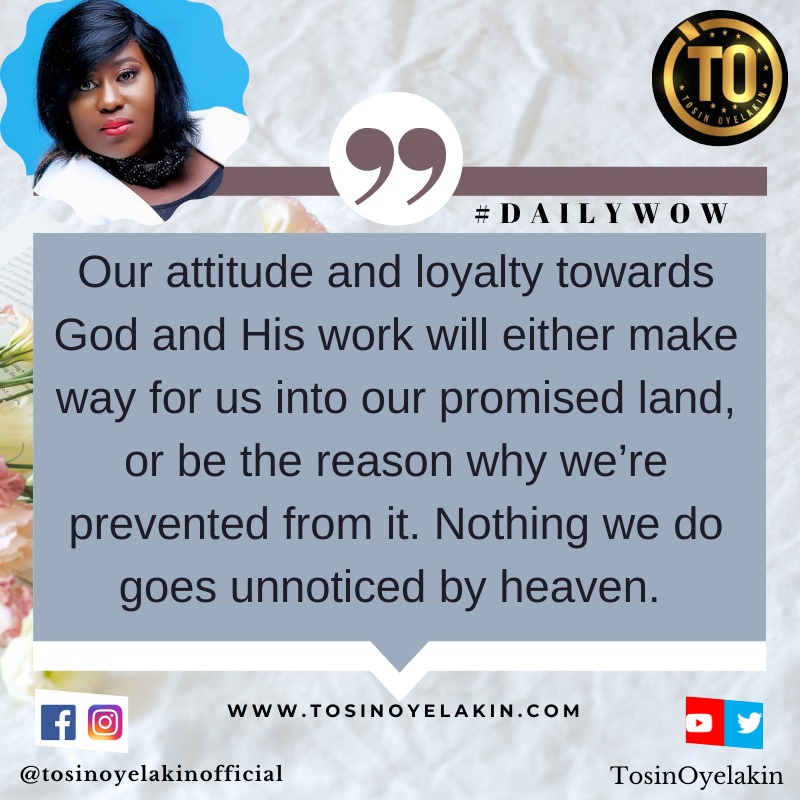 Uncategorized
Good Attitude and Loyalty Have Rewards
Every born again child of God has been called to live a particular purpose for the kingdom, here on earth. We all have our service to God and humanity, but how we achieve that is down to what God has written of us in our books which are with Him in heaven.
It is down to us to find out what we have been called to do and to ensure that we pursue its fulfilment with the whole of our hearts. In fulfilling purpose, it's not just what we do or allow others to see us do, but what lies within our hearts and what we do in secret.
God counts what He sees in our hearts and not what we act out in public. Our attitude towards the things of God has to be seen by God as different. Our hearts need to be seen as completely sold out in loyalty to Him. These are what God rewards, not just our actions.
Our attitude and loyalty towards God and His work will either make way for us into our promised land, or be the reason why we're prevented from it. Nothing we do goes unnoticed by heaven.
In all that we do, let us ensure that we do it with joy and gladness. Let us remain steadfast in our loyalty to God through faith in His power to save and deliver. These will preserve us when others are falling in this battle of life!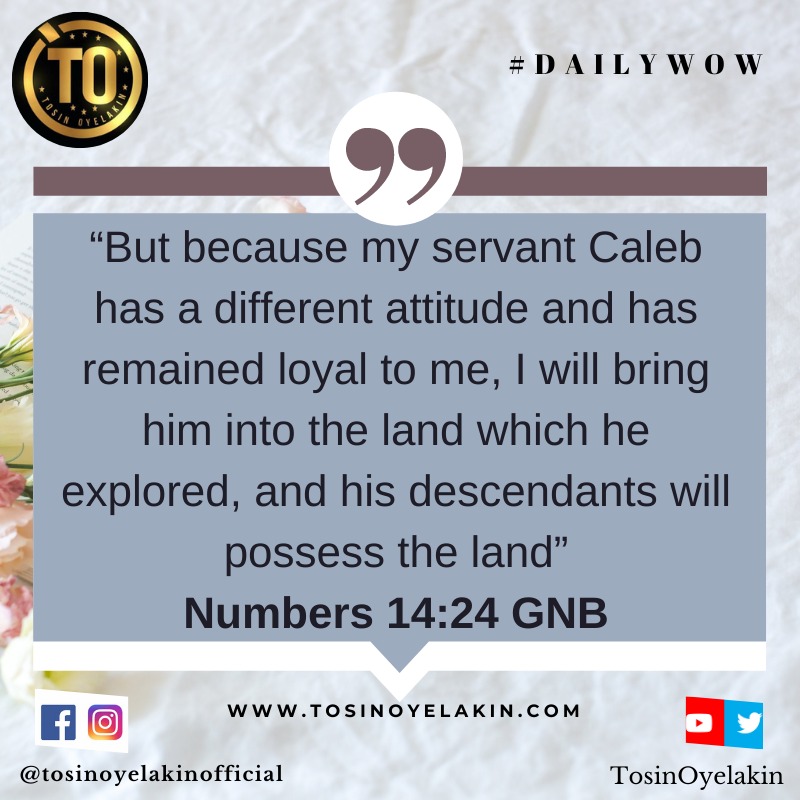 Prayer:
Father, thank You for the opportunity that You give us to serve You and to partner with You in the establishment of Your kingdom and purpose.
Do please help us to remain steadfast and loyal to You in our hearts. Help us as well, to not just have the right actions, but also the right attitudes that we may not miss out on our rewards in Yeshua's mighty name. #Selah.
Have a beautiful day and stay safe under the blood ? Agape ❤️
*© Tosin Oyelakin 2021* ⁣