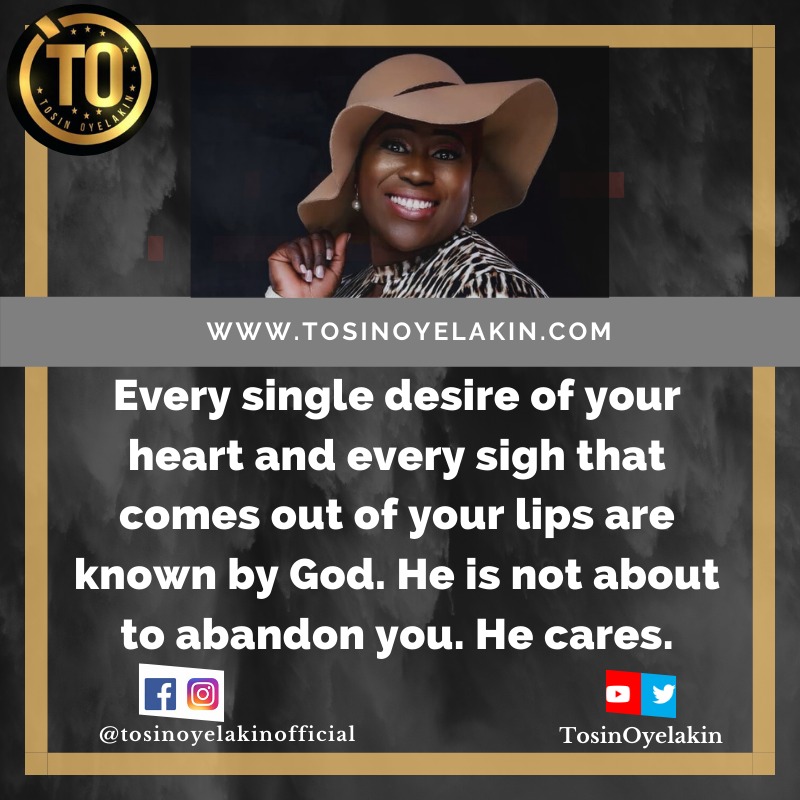 Uncategorized
He Knows
There are times in our lives that we have deep longing for fulfilment that we cannot begin to articulate to others. We may not be able to fully explain it to them, or they may not be able to understand it even if we do try.

There are situations that you're sometimes faced with that you can only ponder upon. You sit down quietly, contemplating these situations and you heave deep sighs of concern.

You wonder in your heart: 'how did I get here?' 'What ever happened to bring me to this point?' You also feel so alone because some of these situations, you can't even discuss with others.

There is a God in heaven who understands these things in your heart even more than you do. He completely gets those sighs and feels your concerns, very deeply too.

You don't even need to speak a word. Every single desire of your heart and every sigh that comes out of your lips are known by God. He is not about to abandon you. He cares.

So, the next time life gives you another reason to feel so alone, remember that you have a friend in Yeshua who sticks closer than a brother. He knows, He cares and He's always there. Be encouraged!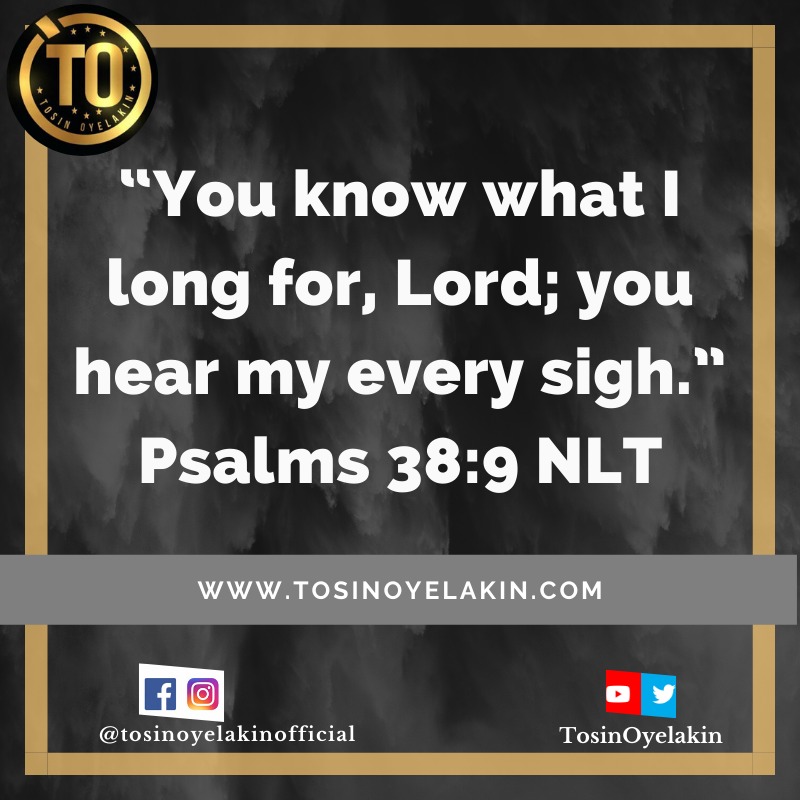 Father, thank You for always being there. Thank You for you know all that has happened, is happening and will happen to each one of us.

And thank You because you will never leave us to go through life all by ourselves! Thank You Father!! #Selah

Have a marvellous day. Agape ❤