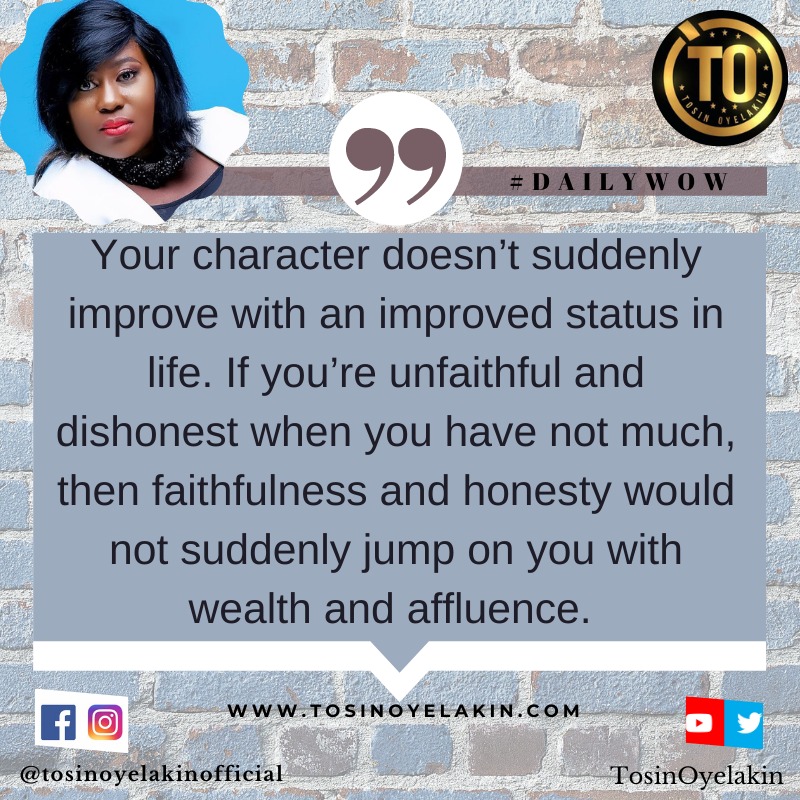 Uncategorized
Grow From the Wilderness Into the Palace
I often wonder why God generally starts building us up little by little, mostly in the background, never starting us out big. He usually takes us from a place of being small and gradually causes us to grow as we learn to be like Him.
I think of biblical characters like David who started out as a shepherd boy, looking after the sheep, but also learning to take on leadership the way God Himself would. He became a man after God's heart in the wilderness, not in the palace.
Moses, even though was raised in the palace, also learned to be a meek and compassionate man who was capable of leading the greatest and most remarkable liberation of a nation ever known, in the wilderness as a shepherd.
Even our LORD JESUS had to be born as a baby and learned to be a man, to suffer as one. He learned obedience through the things He suffered (Hebrews 5:8). He grew into a compassionate Saviour who is not untouched by the feelings of our infirmities.
Some people want to attain greatness without first learning how to handle it. They will say, "I will do it right when I'm great or rich. But for now, I will get there any which way."
Your character doesn't suddenly improve with an improved status in life. If you're unfaithful and dishonest when you have not much, then faithfulness and honesty would not suddenly jump on you with wealth and affluence.
A godly character that is fit for Yahweh's divine purpose is built from being given a little first. Your faithfulness in that little will qualify you for more and more until you're deemed ready for much.
If you can't handle small greatness as a shepherd in the wilderness, you will not be able to handle the greatness of the palace. A seed starts small, goes into the ground and dies before it grows into a great big tree.
Learn in the wilderness. Grow from there and prepare for your life in the palace, through obedience and faithfulness.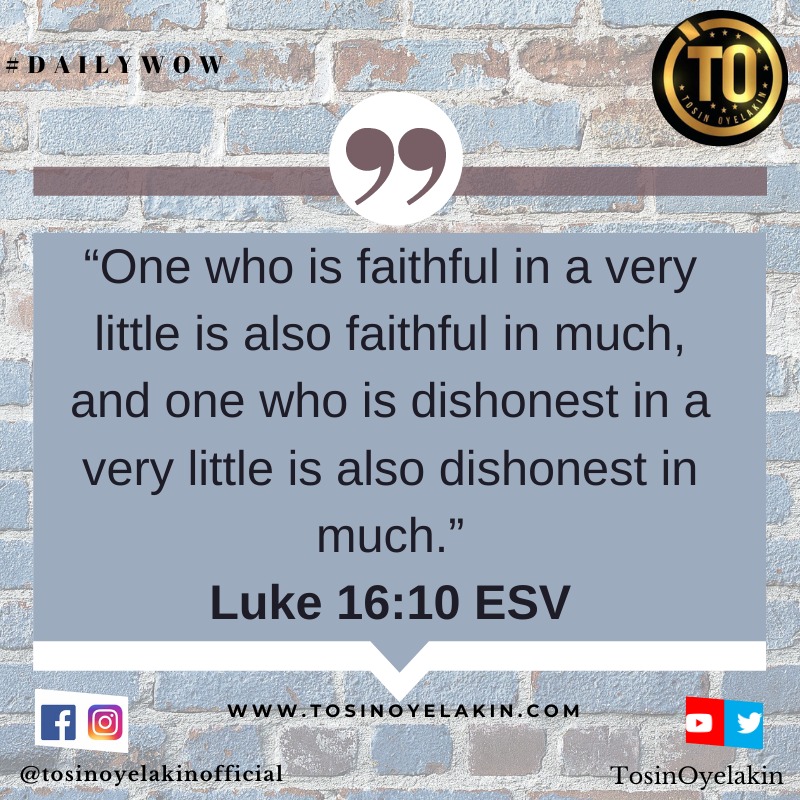 Prayer:
Father, thank You for the opportunity you always give us to serve You in great ways. Even though You start us out small, You always have a great future planned for us if we are faithful in little.
Please help our hearts to understand this so that we can, with patience, grow into the fullness of the stature of Christ. That we may demonstrate to You that we can be trusted with much because we have learned to be faithful in little, in Yeshua's mighty name. #Selah.
Have a blessed day and stay safe under the blood ? Agape ❤️
*© Tosin Oyelakin 2021* ⁣