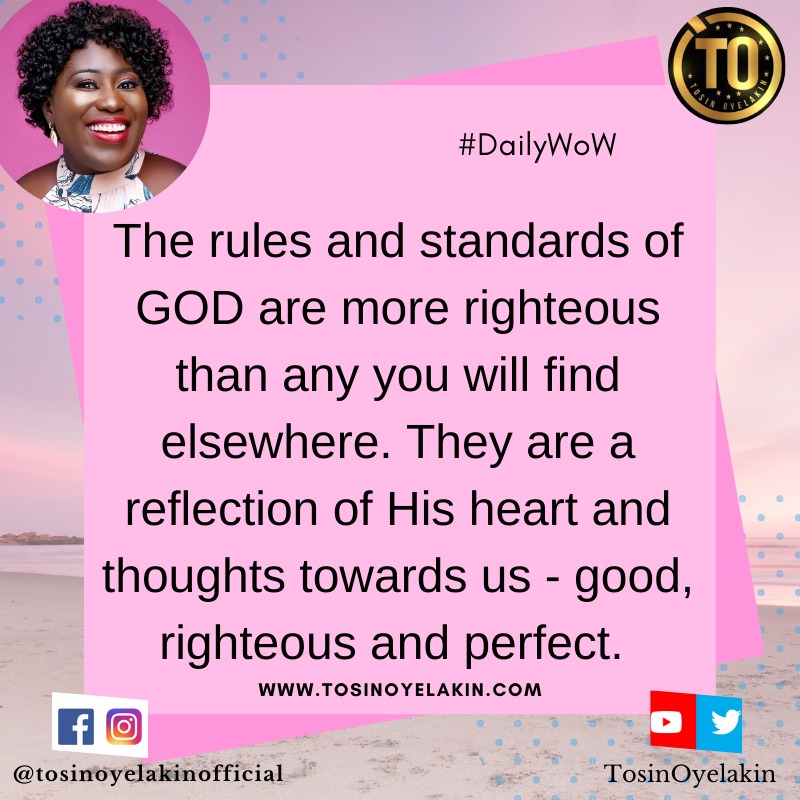 Uncategorized
Good, Righteous and Perfect
*Good, Righteous and Perfect*
Every nation on earth has their own judicial system which ensures that every other system acts in accordance to the laws of the land. They administer Justice according to the laws and constitution.
As Christians, we are all governed by the rules of our heavenly nation and GOD's judicial system ensures that every part of our lives follow the course laid down by Father who is its head.
The rules of our heavenly nation are very clear. There is no other like it. Very simple in its terms: love GOD with the entirety of your being, love yourself and love your neighbour like you love yourself.
The truth is that this law is good, righteous and perfect. If every nation would adopt this and enforce it, we would have heaven here on earth!
The rules and standards of GOD are more righteous than any you will find elsewhere. They are a reflection of His heart and thoughts towards us – good, righteous and perfect.
Their purpose is to help us live good, righteous and perfect lives in Him. Let love lead the way at all times, even if you have not been treated with love. By so doing, we can all make positive changes to our world.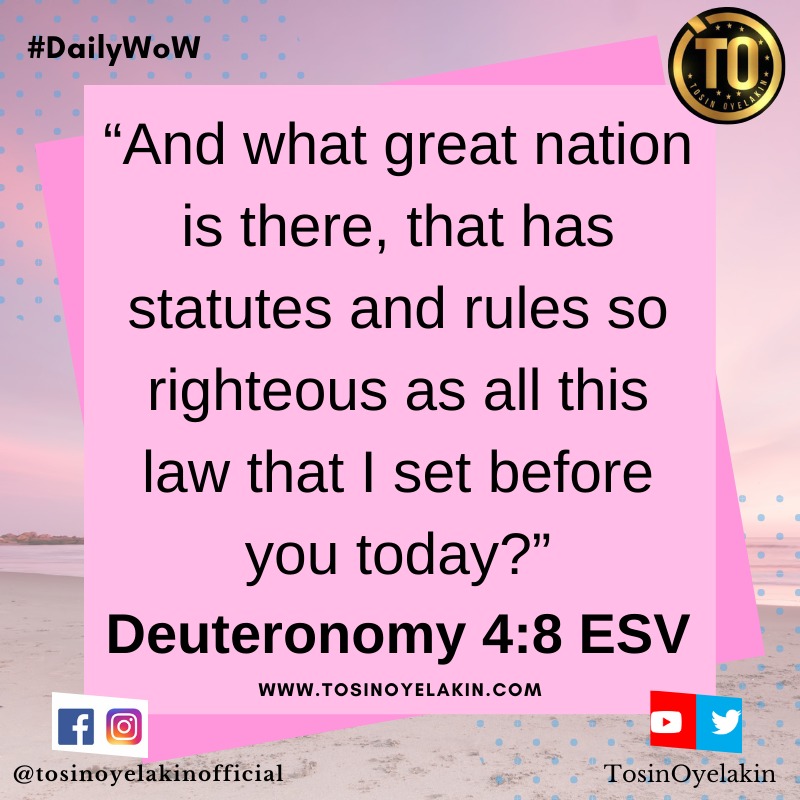 Prayer:
Father, thank You because everything You ask of us is so that we can live happy and fulfilled lives. You want us to be at peace with You, with ourselves and with others also.
Do help us to do this now, more than ever, by following your simple rule to love You, love ourselves and love others. As we do this, our world will forever be changed by the greatest love of all, agape, in Yeshua's mighty name. #Selah
Have a blessed day and stay safe under the blood ? Agape ❤️
*© Tosin Oyelakin 2021*