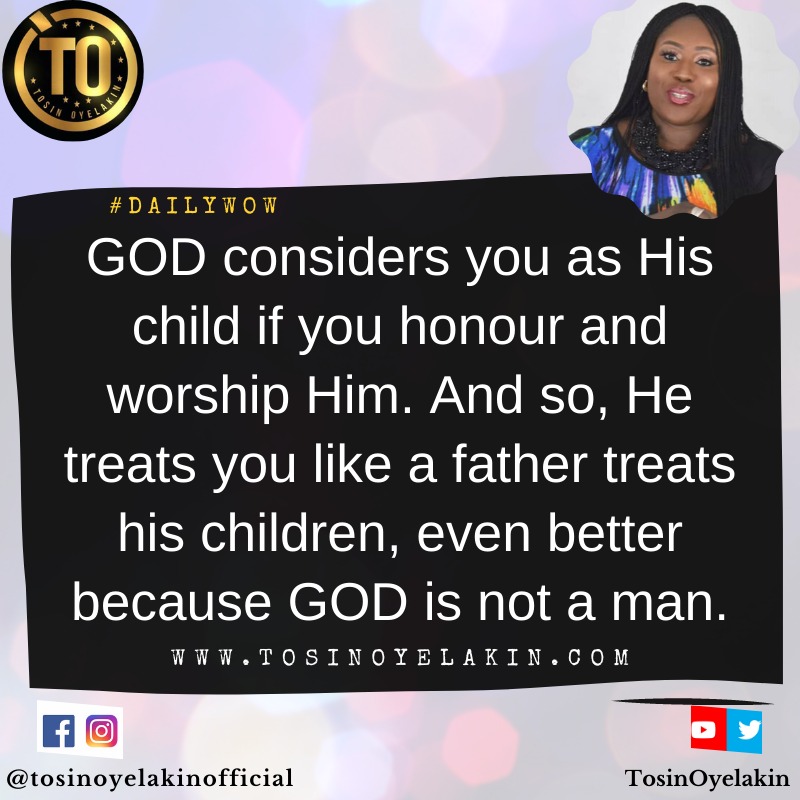 Uncategorized
Fatherly Kindness
*Fatherly Kindness*
A father is to be honoured. When you give due honour to your father, he will in turn give you what is due to you from him.
Most fathers will show kindness and favour to any child who gives them their honour. In so doing, whatever that child needs, before they even ask, the father would have picked up on it, and made the provision available for that need to be met.
GOD considers you as His child if you honour and worship Him. And so, He treats you like a father treats his children, even better because GOD is not a man.
Our Heavenly Father is more of a father than any man. While His kindness towards us who honour Him can be likened to that of an earthly father's, it is in no way comparable in quality and quantity.
For honouring Him with your life and service, He will show you favour, bless you immeasurably and increase you on every side. He will fight all your battles and give you landslide victories. You will never lack anything good.
Keep giving Yahweh the highest place of honour in your life and everything will work for you because of His kindness towards you.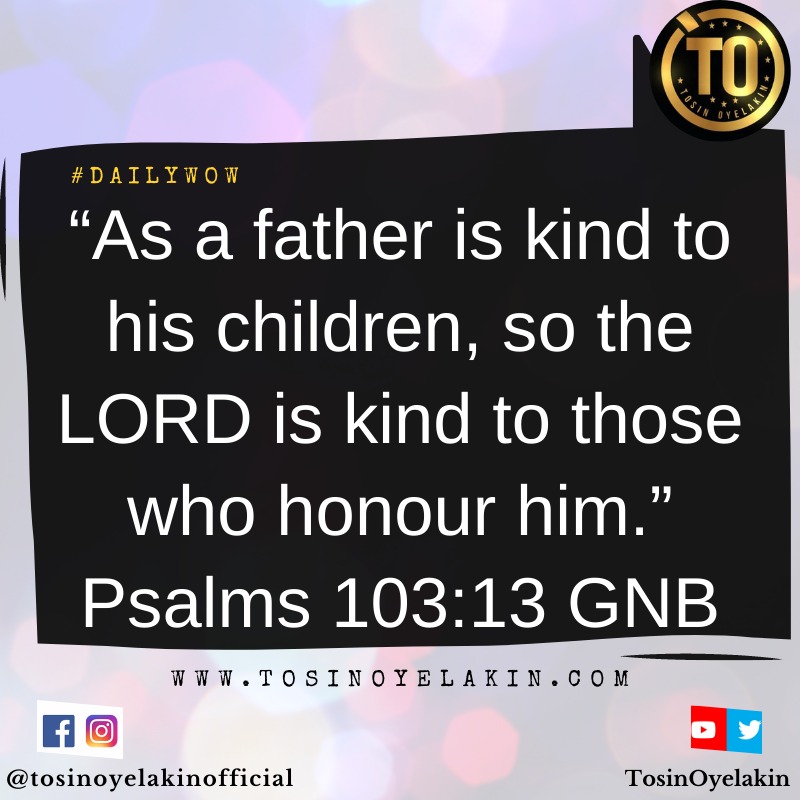 Father, thank You because You are a father like no other. We love You because You first loved us and are merciful towards us.
Prayer:
Help us to honour You with our lives more than ever before. And as we do this, let Your incomparable and unquantifiable favour and kindness continue to overflow us, so that all men may see and know Your goodness as a Father, in Yeshua's mighty name. #Selah
Have a beautiful day and stay safe under the blood ? Agape ❤️
*© Tosin Oyelakin 2021*