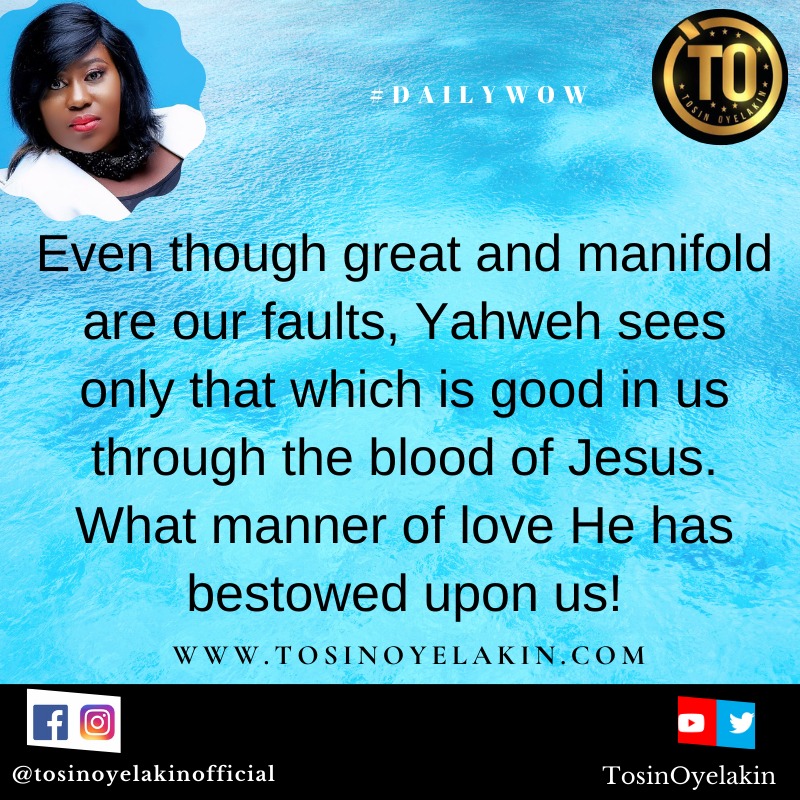 Uncategorized
Faultless Before Yahweh
In the world we live in today, it's so hard to find people who will only look favourably on you regardless of what you do.

In fact, it's as if they are waiting for you to make only a tiny, little mistake so that they can pounce on you, condemning you all the way. Regardless of how much good you have done, you only need to do one thing that they perceive as wrong, and you are the worst kind of human being on earth!

But with Yahweh, the opposite is the same. He is the only one who will say to you that no matter what you've done, I have buried it in the vast sea of forgetfulness. No memory of it because it's been wiped off.

Even when you make mistakes, He graciously corrects and trains You by His Holy Spirit to do it right next time. If Satan comes to Him to condemn you, He says no, you're justified by Jesus' blood. Your slate of sins has been wiped completely clean!

Oh, how great is the Father's love for us. Even though great and manifold are our faults, Yahweh sees only that which is good in us through the blood of Jesus. What manner of love He has bestowed upon us!

The only thing He requires from us is love. Complete love that consumes our heart, soul and might, for Him. Love also for our fellow humans. His grace takes care of everything else.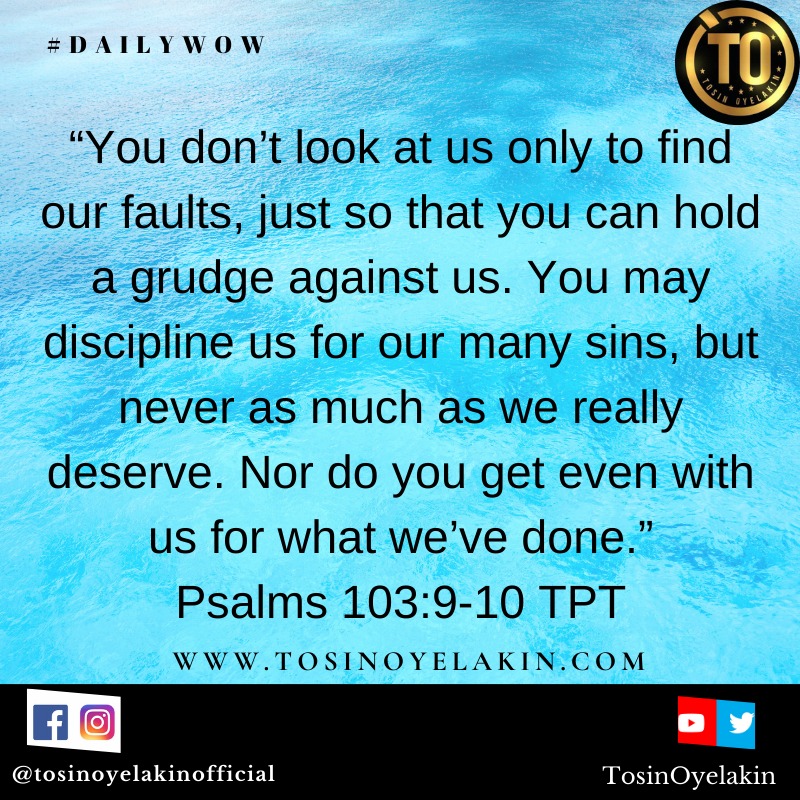 Prayer:
Dear Father, thank You for giving us You grace and mercy. Thank You for loving us so much that we who have been washed by Jesus' blood are faultless in Your eyes.

Please help us to reciprocate so great a love for us by also loving You in return. We can never fully repay You, but we can give the little that You ask of us. Teach us to also love one another, showing grace and mercy just like You do, in Yeshua's mighty name. #Selah.

Have a wonderful day and stay safe under the blood ? Agape ❤️
© Tosin Oyelakin 2020