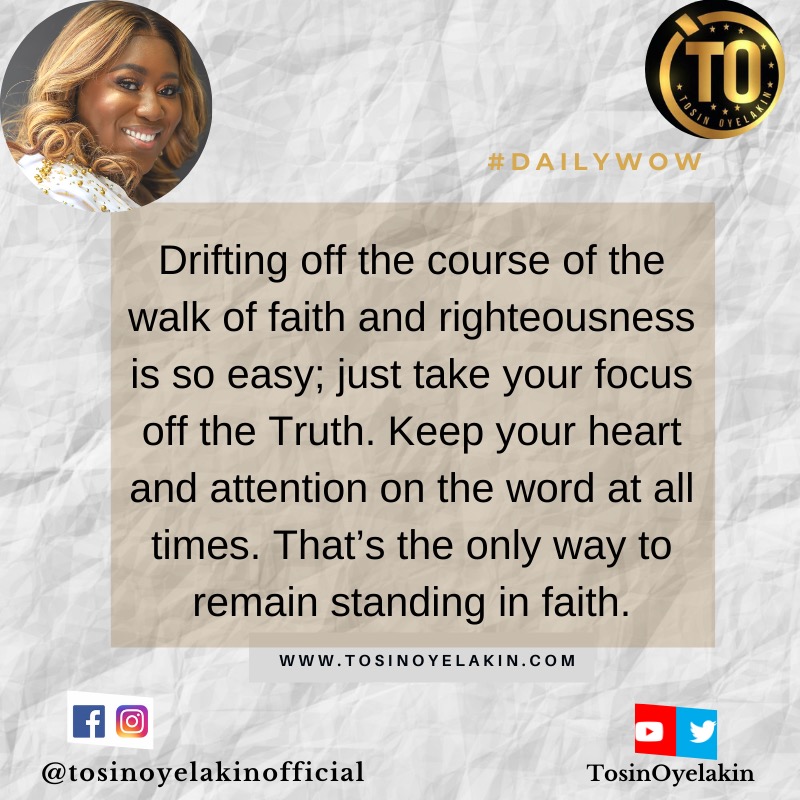 Uncategorized
Focus on the Truth
Jesus proclaimed Himself as the Truth, which He is indeed. The entirety of who we are or who we can ever be is embedded in Him alone.
The opposite of truth is lie. There is no grey areas in this. It's either black or white, truth or lie. If you are not standing in the truth, you're standing in the lie. Once your life is not based on Truth, automatically, it's based on a lie.
However, as long as you stand and focus on the truth, you will stay on the right course for your life. Drifting off the course of the walk of faith and righteousness is so easy; just take your focus off the Truth.
That's why Peter, as long as He focused on Jesus, was able to keep doing something that is naturally impossible, walk on water. On the other hand, the moment he took His eyes off, he began to perish! He started to sink.
So, keep your heart and attention on the Word at all times. That's the only way to remain standing in faith. And stand, we must!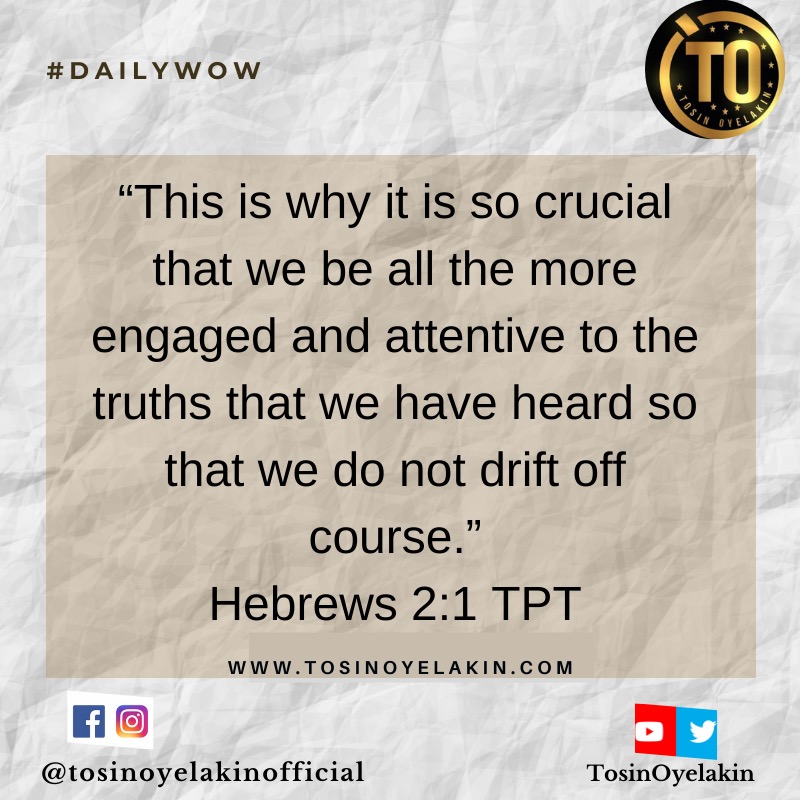 Prayer:
Father, thank You for giving us Your Word in flesh, Jesus Christ. You word is the Truth and He is all we need to be all we desire to be.
For all who've chosen the pathway of faith and righteousness, strengthen us to engage and pay close attention to the truth of your word so that we can stay the course and see it through to eternity with You, in Yeshua's mighty name. #Selah
Have a wonderful day and stay safe under the blood ? Agape ❤️
*© Tosin Oyelakin, March 2022*
Music: Tosin Oyelakin – We Will!