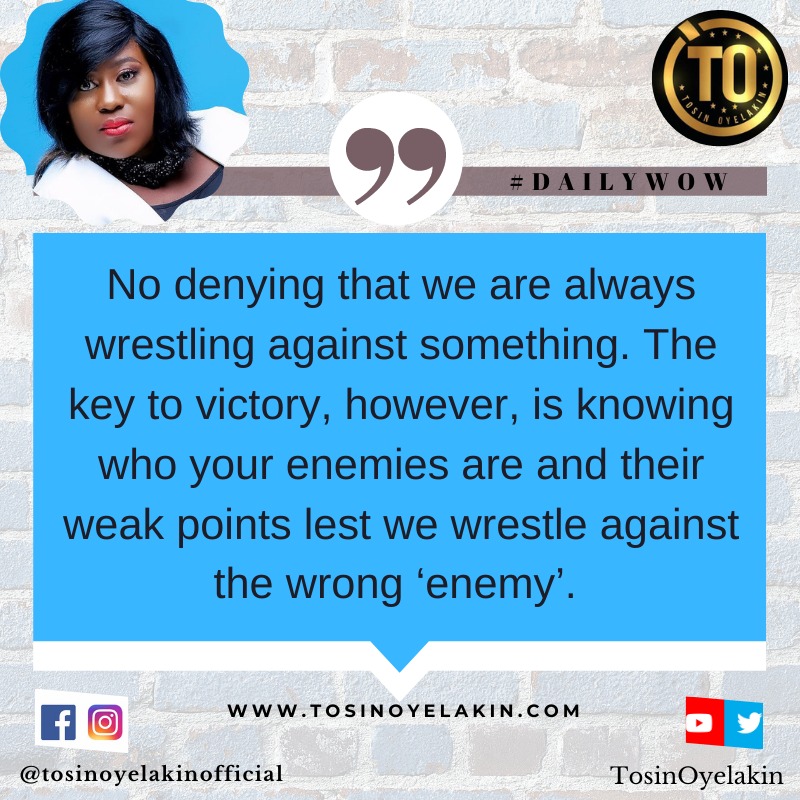 Uncategorized
Fighting Right
In spiritual warfare, things aren't always the way they seem in the physical realm. That's why it's imperative that every believer seeks to develop a keenly discerning spirit so as not to try to tackle spiritual issues with mere physical senses.
When Saul made several attempts to kill David, David chose to run from his anger rather than kill Saul himself. Is this because David was a weak man and not a mighty man of war himself?
No! David was more than capable of fighting Saul in the flesh and taking the throne for Himself. He was a mighty warrior who already had a lot of won battle medals on his belt.
I mean, he had killed a lion with his bare hands, Goliath with a sling and stone, he slaughtered two hundred philistines and used their foreskins to pay his wife's bride price! And so on …
It would have cost him nothing to take Saul out. Easy win that would've been. But he didn't do that. Simply because he understood that the battle with Saul was one God was fighting Himself. It was a spiritual battle that David needed to allow God to fight and win in His own time.
Many times we see some battles coming against us through some other humans as physical, whereas, they're steeped deep in the spirit realm. If you face that human physically, you'd be setting yourself up to lose.
While you may have the power to conquer in the physical, you'd have lost in the spirit realm because the root of the problem would still be there and it would rise again through another human.
There's no denying that we are always wrestling against something. The key to victory, however, is knowing who your enemies are and their weak points lest we wrestle against the wrong 'enemy'.
Know when to war in the physical realm, and know when to win the battles on your knees. Know when to engage physical weapons and when to engage your spiritual weapons, which by the way will be most of the time!
Dear Father, thank You because everything we need in order to be able to win every battle that rises against us in our lifetimes, You have made available to us.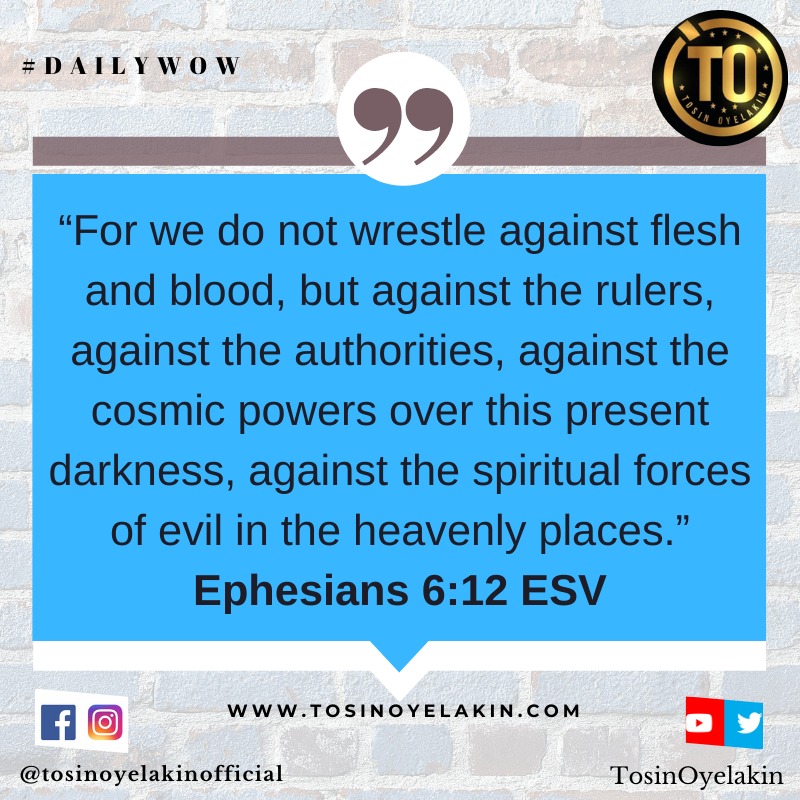 Prayer:
Please help us to be more discerning and fully rely on Your guidance to engage each battle with the right weapons, knowing who or what the enemy truly is.
Help us to always ensure that we are fighting right in order to ensure true and lasting victory in Yeshua's mighty name. #Selah.
Have a victorious day and stay safe under the blood ? Agape ❤️
*© Tosin Oyelakin 2021* ⁣