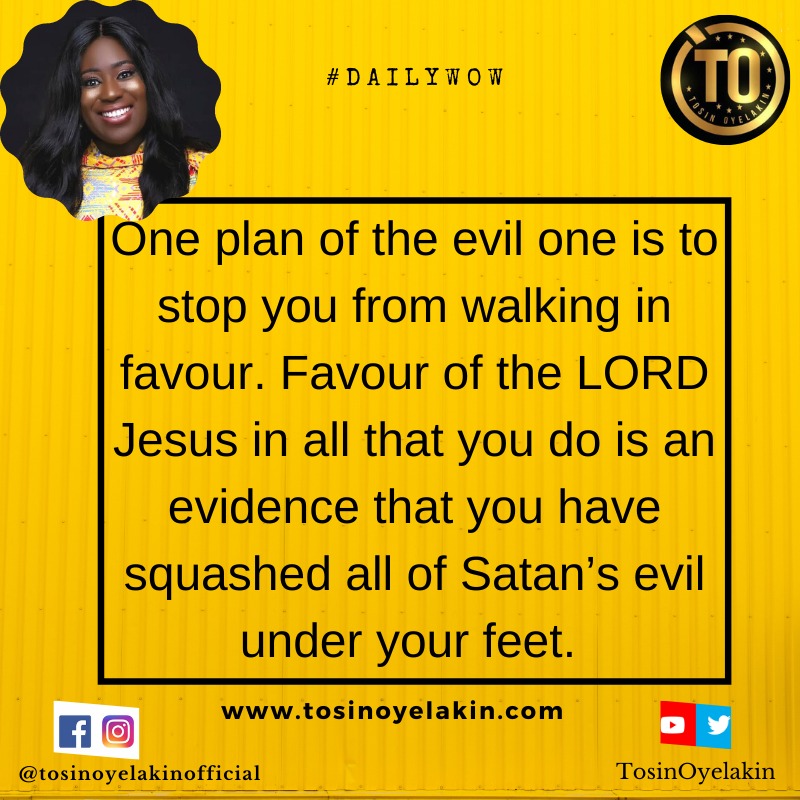 Uncategorized
Favour, An Evidence of Victory
We have just celebrated the anniversary of our LORD JESUS' victory over sin and death, when He died and rose from the grave. This victory was predicted from the beginning that He would squash the head of the evil serpent.
When Jesus did this, it was not for Himself, for He always had dominion and victory over all things. But He did it for us so that, like Him, we also can reign victoriously over all things.
An evidence of this victory is that we receive favour in all our ways. One plan of the evil one is to stop you from walking in favour. Favour of the LORD Jesus in all that you do is an evidence that you have squashed all of Satan's evil under your feet.
And so, as Christ's victory has become yours, so has His favour become yours. You are surrounded with it like a wraparound shield. Whichever way the enemy's attacks would manifest, GOD's favour on you shields you.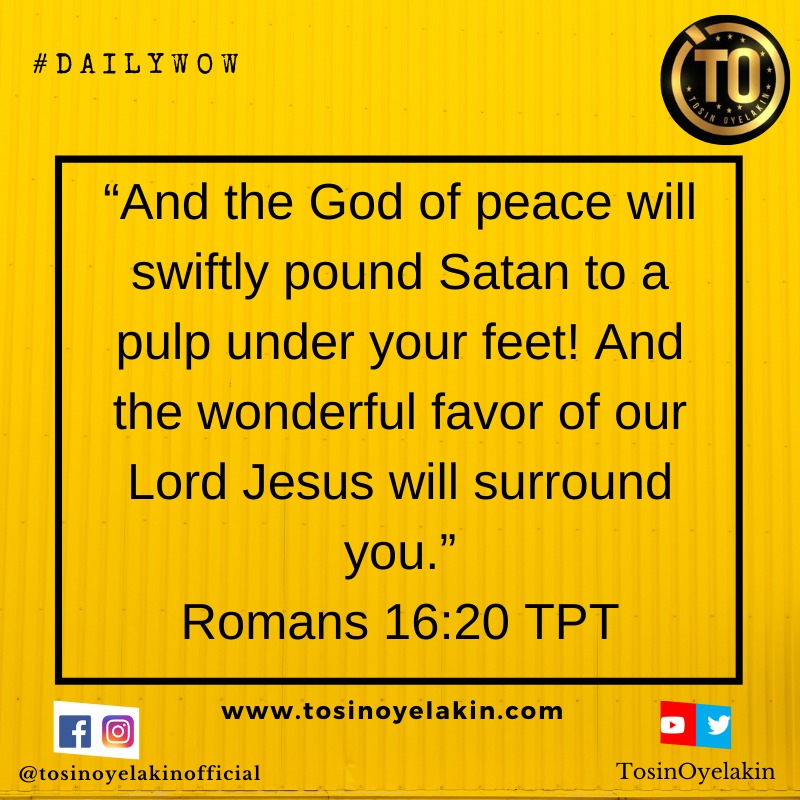 Prayer:
Father, we thank You for Jesus Christ's victory which He freely gave to us. Thank You because that victory means we can walk in the fullness of Your favour which You have bestowed upon us.
We ask that this favour will manifest in all areas of our lives. We walk in it and we manifest it in all our ways. Your favour also brings us into our full inheritance in You, in Yeshua's mighty name. #Selah.
Have a great day and stay safe under the blood ? Agape ❤️
*© Tosin Oyelakin 2021* ⁣