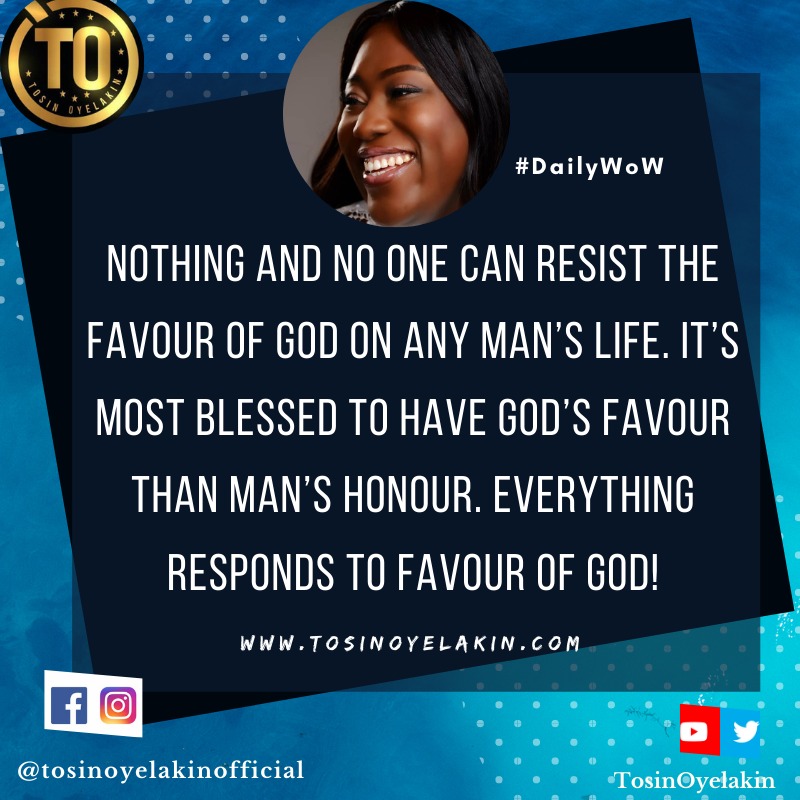 Uncategorized
Everything Responds to Favour
The Bible abounds with accounts of people who have received blessings, mercies, peace and victory through the favour of God which is upon their lives.
Abraham found favour with God and was blessed. Joseph was favoured so much that even in slavery, he prospered. His master and the whole nation of Egypt benefited from this favour.
David was favoured and so the LORD established his throne forever. It was also through David's lineage that the Messiah was born. That's the work of favour. I could go on and on; Rebecca, Esther, Job, Mary, all were highly favoured by God.
When a man's ways please The LORD, He makes even his enemies to be at peace with him – Proverbs 16:7. Favour will shut the mouths of your accusers. It brings you peace and prosperity. Favour blesses families and generations.
It also opens doors that sets you apart. Where others are struggling, favour will make it easygoing for you. You achieve greatness with ease. Seek for God's favour; look to please Him in everything!
One of the best prayers in the scriptures as far as I am concerned is the blessing in Exodus 6:24-26. The best thing that can happen to anyone is for God to make His face to shine on them.
Nothing and no one can resist the favour of God on any man's life. It's most blessed to have God's favour than man's honour. Everything responds to favour of God!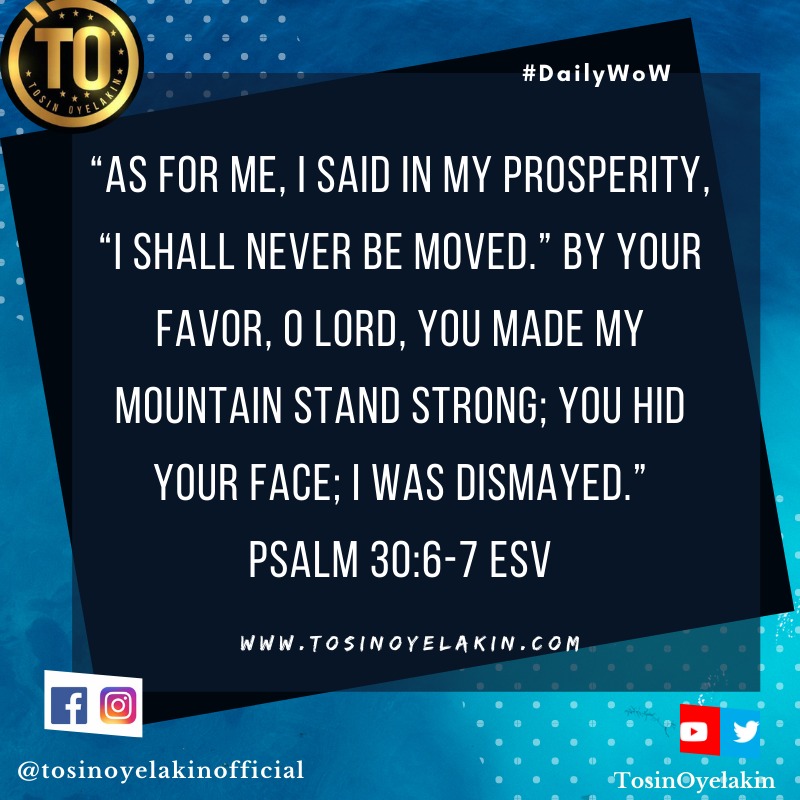 Prayer:
As you seek to please father in all your ways, I decree that favour will work for you and set you apart from now and through all your generations in Yeshua's mighty name. #Selah.
Have a glorious day and stay safe under the blood ? Agape ❤️
*© Tosin Oyelakin 2021* ⁣