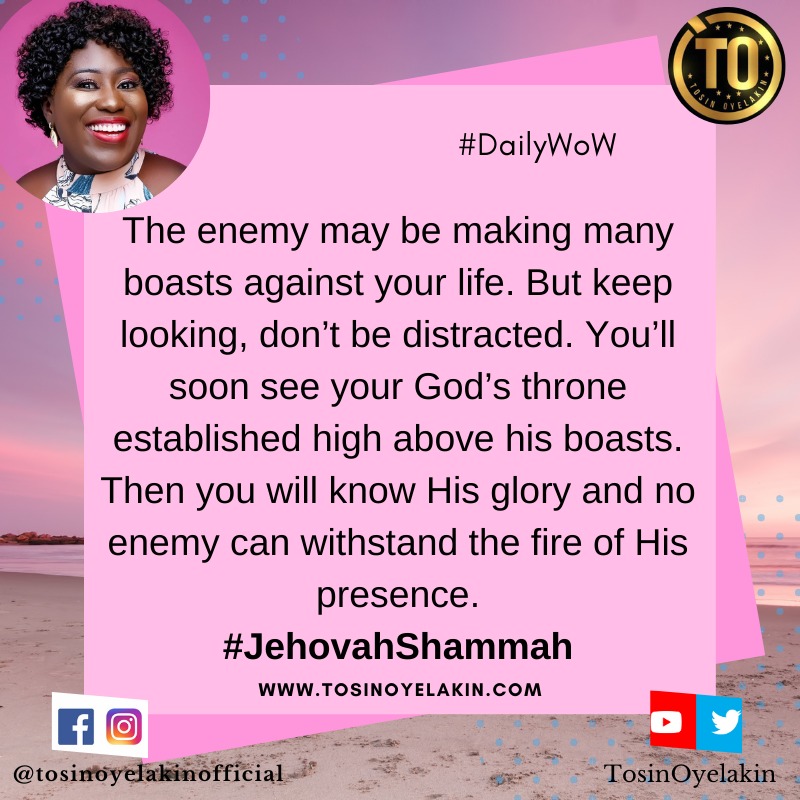 Uncategorized
Enthroned Ancient of Days
Many things can serve as a distraction to anyone trying to focus on their goals. This happens regardless of whether these are spiritual goals or just day to day life goals.

You can set out to do something, but if you have not made plans to stay focused on finishing that thing, you may find yourself abandoning it midway. Due to distractions.

For us Christians, our goal is to always see Yahweh enthroned in our lives and in all the earth. We seek for the establishment of His kingdom and glory, but there are be many things that can distract us from this desire.

We want to see Jehovah Shammah as the LORD who is there, in our lives, to rule and reign forever. But then, the accuser of our souls rises up with many accusations and boasts. He rather tries to force his own will to be enthroned over Yahweh's.

The enemy may be making many boasts against your life. But keep looking at the cross, don't be distracted. You'll soon see your God's throne established high above his boasts.

Then you will know His glory and no enemy can withstand the fire of His presence. Even you will be purged by His fire, for the manifestation of His power and glory! #JehovahShammah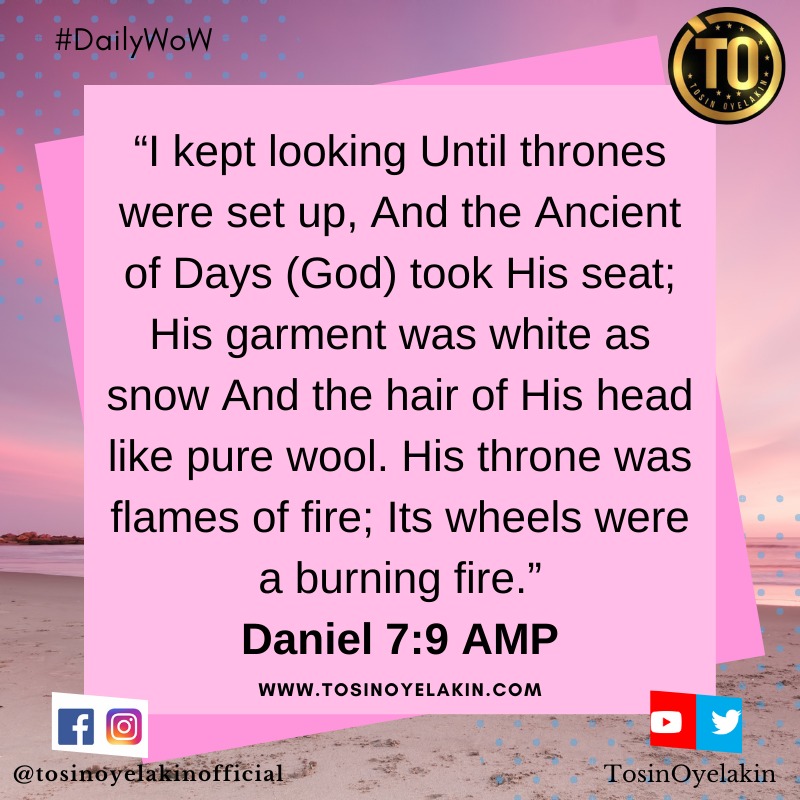 Prayer:
Father, thank You for You have promised to reign in our lives as our God and King. We have chosen to serve You and no one else, and we are resolute in this decision.

Help our hearts to stay focused to see Your throne established. And as we do this, take Your place, reign and rule in Your glory, power and majesty in Yeshua's mighty name. #Selah

Have a beautiful day and stay safe under the blood ? Agape ❤️

© Tosin Oyelakin 2020
P.S: Keep an eye out for #Shammah, my new single coming soon!