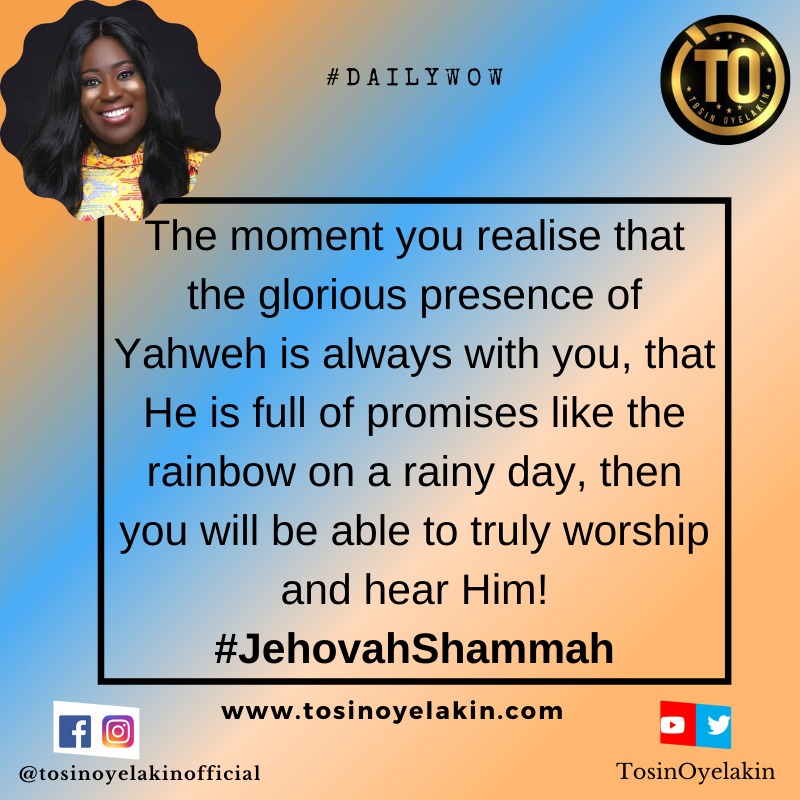 Uncategorized
A Presence So Full of Promises
When it's about to rain or a storm is brewing, the the clouds look dark and ready to pour. It looks and can feel gloomy on such days. When you look up at the sky, all you can see is the dark clouds, swirling in readiness for that which they're getting ready to release.

And even though the sun is still very much present behind these clouds, you can't see it. The feelings of joy that the sun brings are replaced with fear and desperation to not get caught out in the storm that is coming. You start to scramble for cover.

But the thing is, this is just a perception of the situation that is very superficial. When you go deeper, you will see that things are not always the way they seem on the surface.

You will see that even on dark and gloomy days, there is always a presence that is so full of promises of joy, peace, blessings and all good things of life. It never departs no matter how badly the situation deteriorates because He is Jehovah Shammah.

The moment you realise that the glorious presence of Yahweh is always with you, that He is full of promises like the rainbow on a rainy day, then you will be able to truly worship and hear Him!

And like the children when I was growing up, you will not run from the downpour. But you will dance in the rain with abandonment, knowing that after the rain, the rainbow will burst forth with brilliance, colours and promises.
.
Always know that #JehovahShammah is always there and He comes with a lot of promises to be fulfilled.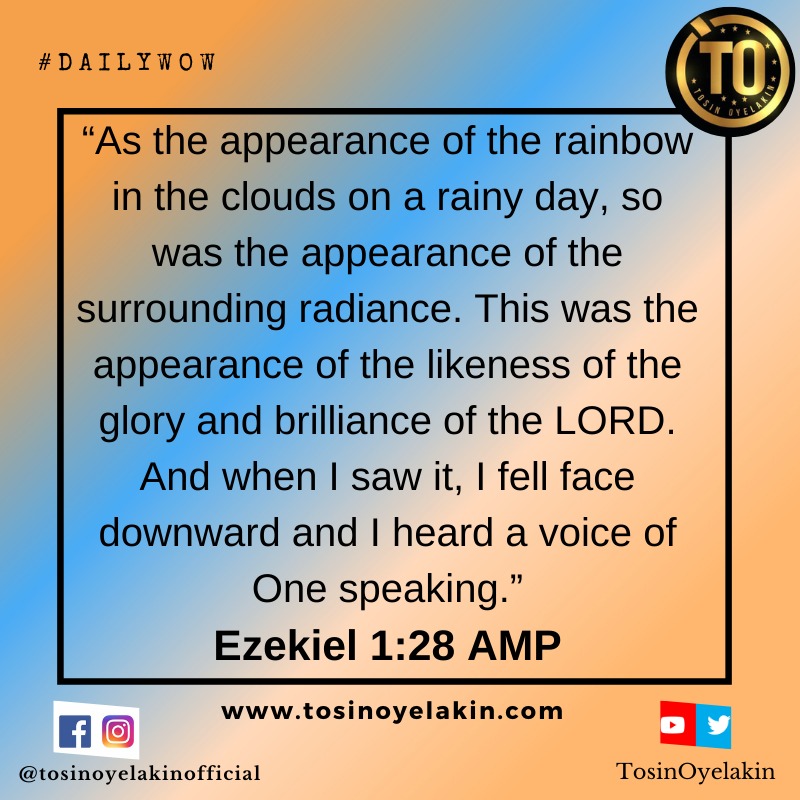 Prayer:
Father, thank You because no matter how dark and gloomy it gets, You are always there behind the scenes and Your promises will never ever fail.
Do help us to always see deeper than the surface of anything we may be going through. So that we can dance and worship our way through all of life's gloomy situations. Help us to always be aware of the rainbow that will come through after it has rained, in Yeshua's mighty name. #Selah

Have a glorious day and stay safe under the blood ? Agape ❤️
© Tosin Oyelakin 2020
P.S: Keep an eye out for #Shammah, my new single coming soon!