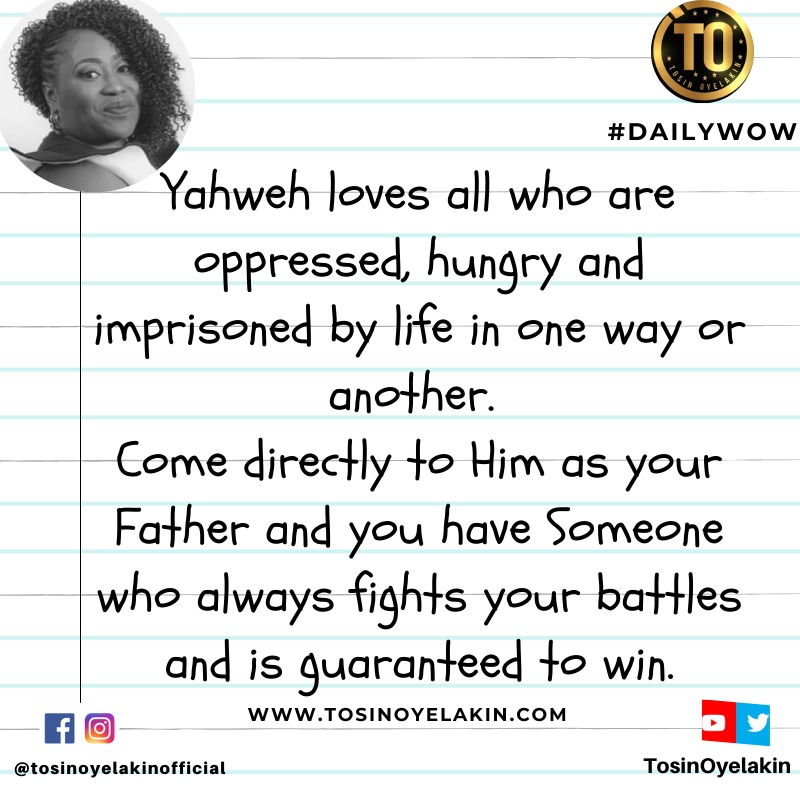 Uncategorized
Created For Freedom and Justice
Imprisonment, by all standards (physical and spiritual) is meant for criminals who are guilty of one offence or the other. It's meant to keep them from being free to commit any more crimes while they're being reformed.
Thus their freedom for evil acts is taken away. However, on occasion, an innocent person may find themselves imprisoned through failings of the judicial system to serve justice. I can't even begin to imagine how anyone in this situation would feel.
No innocent, righteous person should be imprisoned and everyone deserves justice. Freedom to enjoy all the good things of life and not be oppressed is what Christ came to give to us.
He ensured that we are innocent of all charges laid against us by the accuser who accused us before Him day and night. He used Himself as the replacement for our guilt, exchanging it with His own righteousness; all because of His love for us.
He has done everything. In order for this freedom and justice to be claimed, you need to have knowledge of it and accept it.
Yahweh loves all who are oppressed, hungry and imprisoned by life in one way or another. Come directly to Him as your Father and you have Someone who always fights your battles and is guaranteed to win.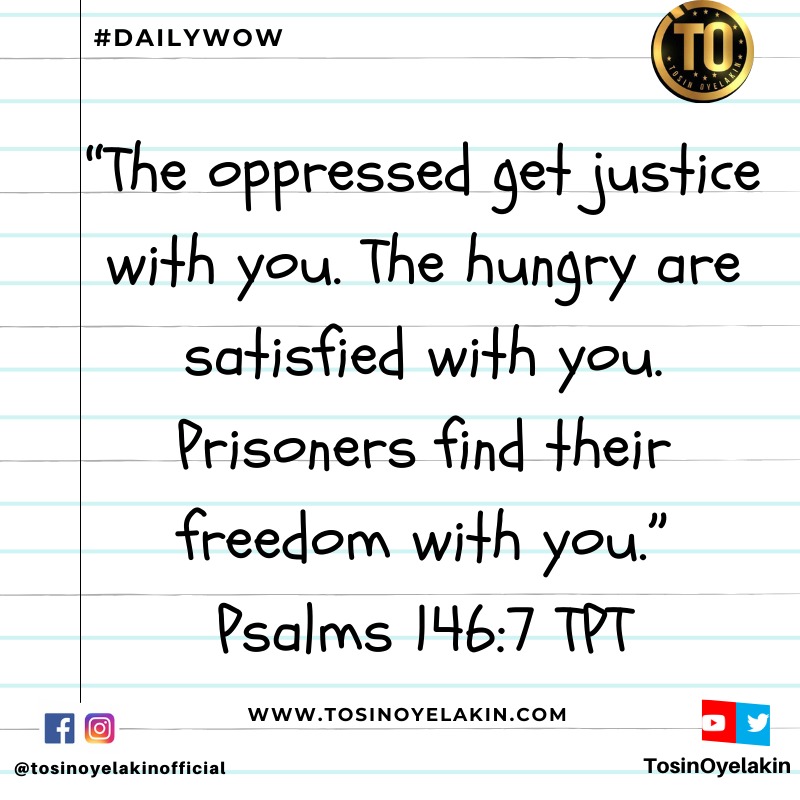 Prayer:
Father, thank You for You created us for freedom and justice. Never to be imprisoned and oppressed. You are merciful.
Please LORD, help us to truly walk in our freedom. Release us from all oppression and give us justice where we have been unfairly judged in Yeshua's mighty name. #Selah.
Have a great day and stay safe under the blood ? Agape ❤️
*© Tosin Oyelakin 2021* ⁣