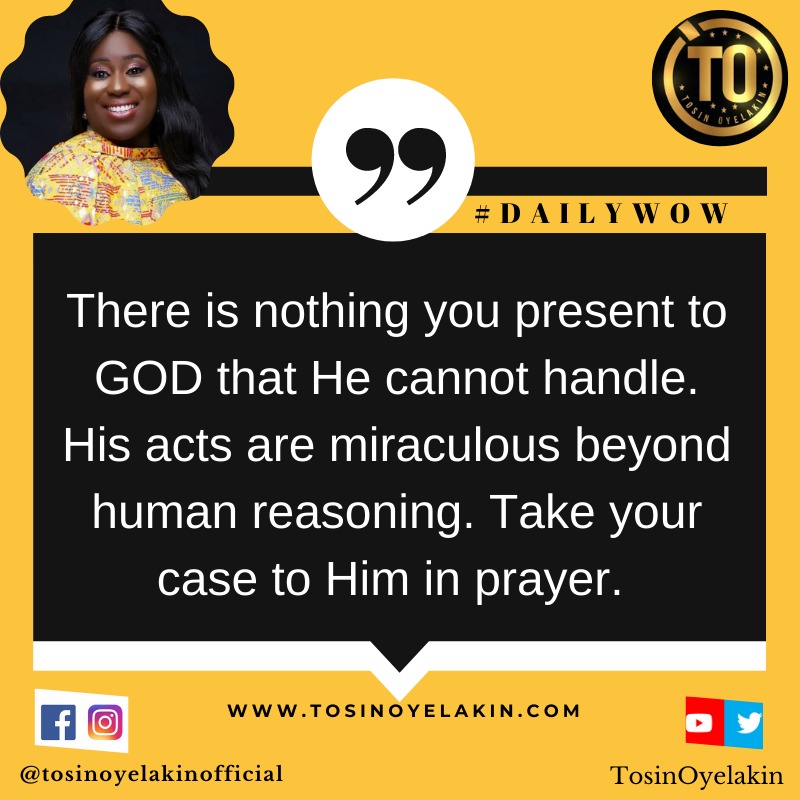 Uncategorized
Take It To The LORD
One thing that sets king David apart from other kings in Israel back then and up till now is that he knew how to run back to the LORD when life gets overwhelming.

He had his fair share of mistakes and issues but he was never far from seeking after Yahweh because he understood that in life, there are things that happen which we will not be able to handle in our own human strength.

We are no different. We will all face one mountain or another and we will need divine help to surmount them. But we deal with things differently. Some seek help where their issues would end up being compounded for them.

The only way for any one to be able to surmount all issues of life is to take them to The LORD in prayer. No other way can give you a lasting, satisfying solution.

There is nothing you present to GOD that He cannot handle. His acts are miraculous beyond human reasoning. Take your case to Him in prayer.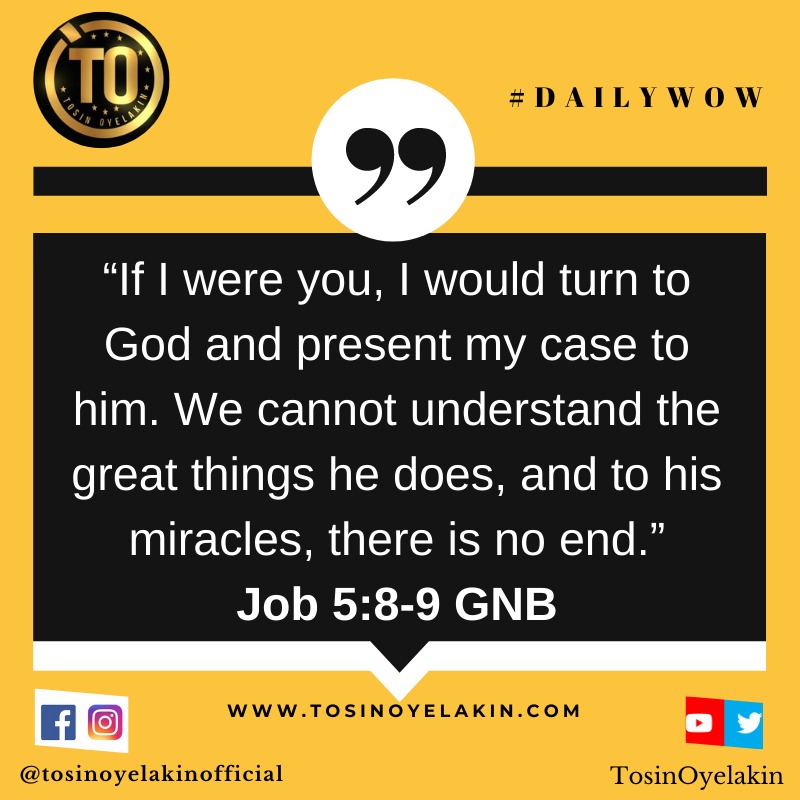 Prayer:
Father, thank You for the opportunity that You have given to us, Your children to receive help in all our times of need.

Please teach our hearts to always run to You when life gets rough and tough. Help our faith in You to remain unwavering no matter what we face.

And as we seek You, we know that You will always come through for us because You're faithful to Your word. Thank You everlasting Father in Yeshua's mighty name. #Selah

Have a beautiful day and stay safe under the blood ? Agape ❤️
© Tosin Oyelakin 2021