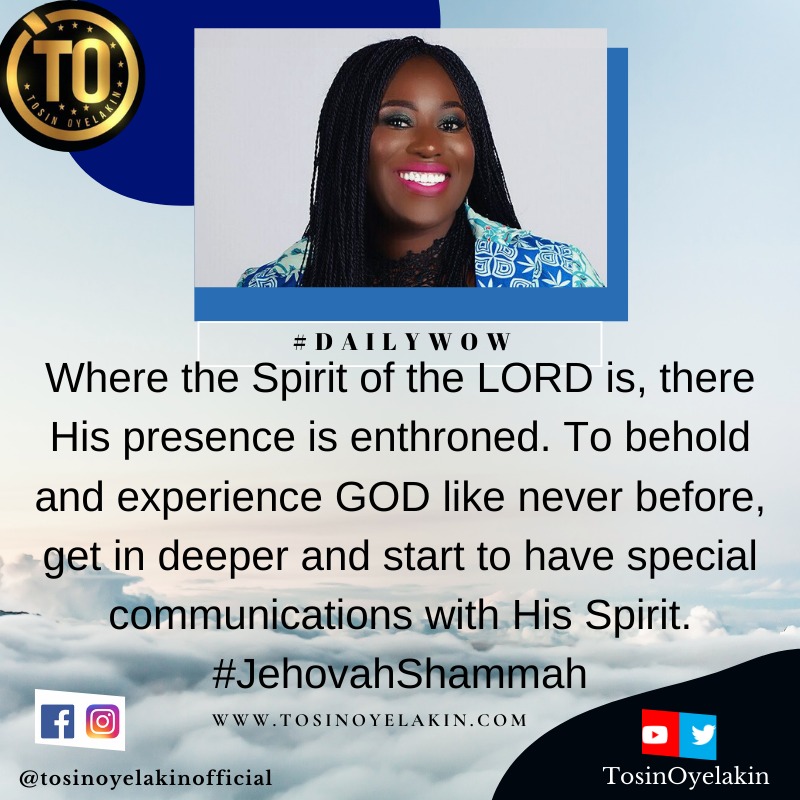 Uncategorized
Deep Communication, Great Relationship
When Jesus was about to leave the earth, He said that He would not leave us comfortless, but will send us the Holy Spirit to be our companion. This is His presence in our hearts.

A companion is someone you spend a lot of time with. Someone to keep you company on your journey. They will speak with you and generally be there to keep you from being lonely. The Holy Spirit is this and much more to us.

If you, on the other hand, ignore Him and don't communicate with Him, then He cannot fulfil His purpose. If also, you keep your communication with Him superficial, you will gain very little from what He is meant to do for you.

The Holy Spirit signifies the presence of Yahweh in our lives. He will always be there for us as far as we give Him freedom to operate in our lives.

And when you get into deeper conversations with Him, He opens your eyes to see great things that you never knew were always there and available for you.

Where the Spirit of the LORD is, there His presence is enthroned. To behold and experience GOD like never before, get in deeper . Start to have those special communications with His Spirit. #JehovahShammah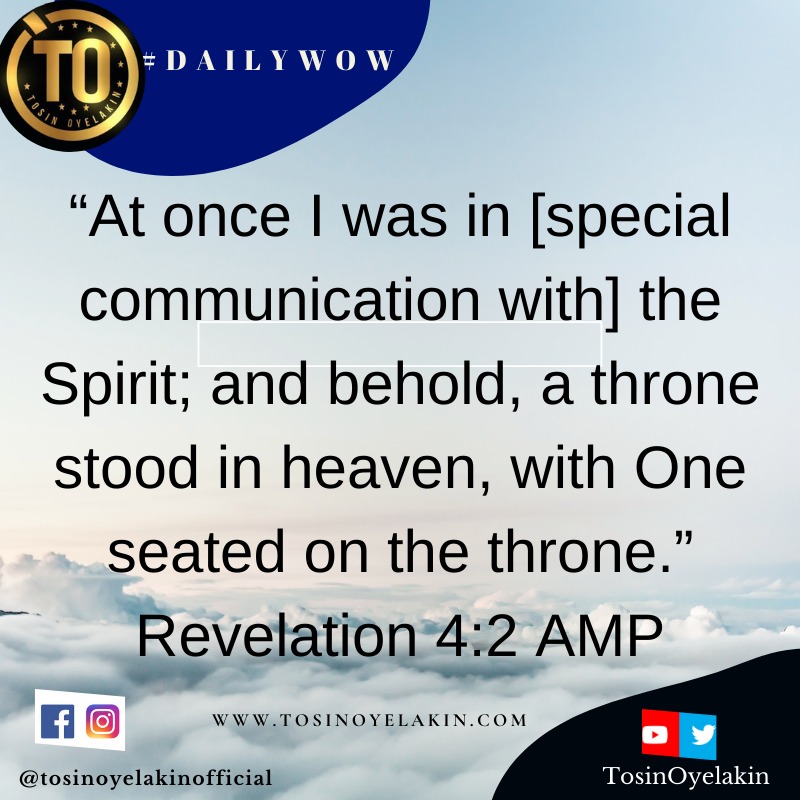 Prayer:
Father, please help to be more aware of Your Holy Spirit's presence that is always with us. Help us to have those special conversations with Him that will open our eyes to see You enthroned as King in Yeshua's mighty name. #Selah

Have a wonderful day and stay safe under the blood ? Agape ❤️

© Tosin Oyelakin 2020
P.S: #Shammah, new single coming soon!