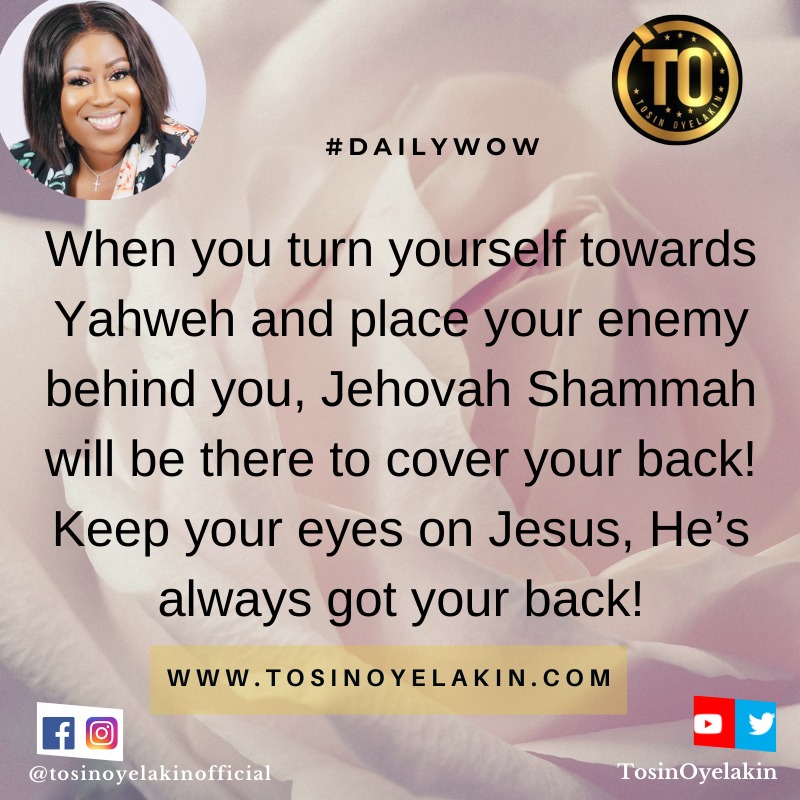 Uncategorized
Jehovah Shammah Has Got Your Back
In any battle, you really don't want to turn your back on your enemy. It signifies defeat and you running away from your enemy. Once this happens, your enemy can start to chase you down to claim their victory over you.

However, when God instructs you to turn your face towards Him and your back to your enemies, He knows what He is doing. The Red Sea is your place of victory while Pharaoh and His army are your place of fear and enslavement.

Yahweh asks you to face the Red Sea and turn your back on every form of Pharaoh that has hitherto plagued your life and chased after you. Now you need to move forward into your victory as every sea of obstacle parts before you.

But you begin to wonder, what happens now that I have turned my back on the enemy? Am I not opening myself to attack? Will they not stab me in the back?

The Spirit of the LORD says to you, 'No, don't be afraid. For when you turn yourself towards Yahweh and place your enemy behind you, Jehovah Shammah will be there to cover your back! Keep your eyes on Jesus, He's always got your back!'

Turn your back on every distraction and boast of the enemy against you, face your place of victory, face the cross and the presence of Yahweh will move behind you to place a distance between you and the camp of the evil one. Hallelujah!!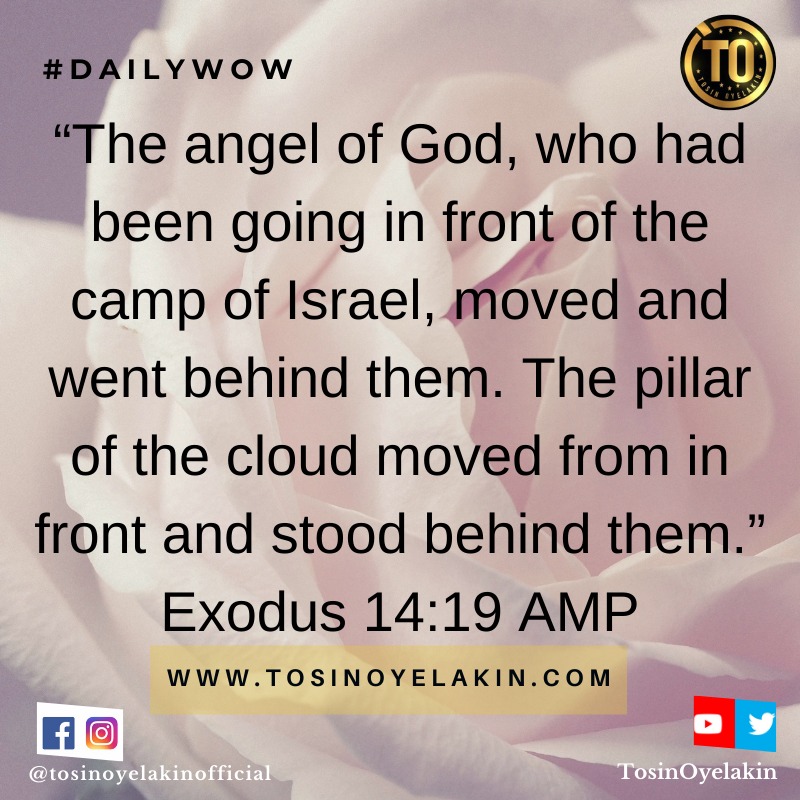 Prayer:
Father we thank You because You're our Jehovah Shammah who always goes before and behind us at all times. It doesn't matter the position from which the evil one and his camp are coming form. You've always got us.

Help us to fully rest in this assurance that we may stay focused on the victory that You have already prepared for us. Teach our hearts to trust You to always be there for us in Yeshua's mighty name. #Selah

Have a blessed day and stay safe under the blood ? Agape ❤️

© Tosin Oyelakin 2020
P.S: Keep an eye out for #Shammah, my new single coming soon!