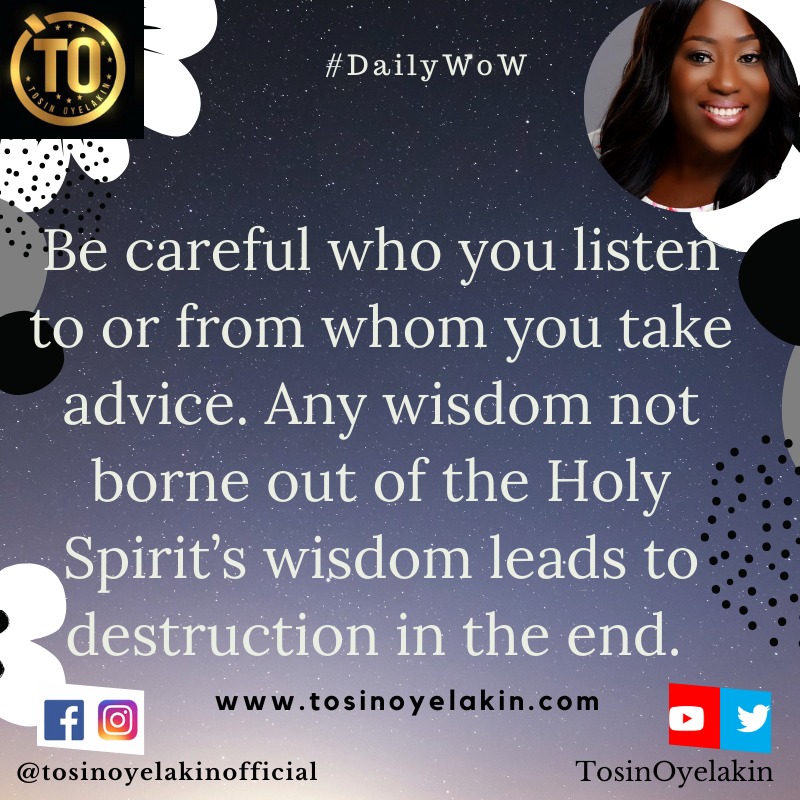 Uncategorized
Listen to Godly Counsel
In life, nobody knows it all. We all have different knowledge and expertise in different areas. Not one of us can claim to be an expert in everything who knows what to do in every situation.
There will come times that you need to seek other people's counsel or advise on decisions, plans, actions, etc. And trust me, you will receive all sorts of counsel.
But be careful who you listen to or from whom you take advice. Any wisdom not borne out of the Holy Spirit's wisdom leads to destruction in the end.
The Holy Spirit knows all thing and is able to give good counsel on everything. Even if the person you have to speak to does not have Him in their hearts, but they are an expert in the issue you need advice on, He will help you to sieve every advice that you receive to ensure that you're choosing the right one for you.
It is imperative that you always connect with the Spirit so He can guide you through the right paths, people and choices. Always listen to His godly counsel above all others. Not every good counsel is godly counsel.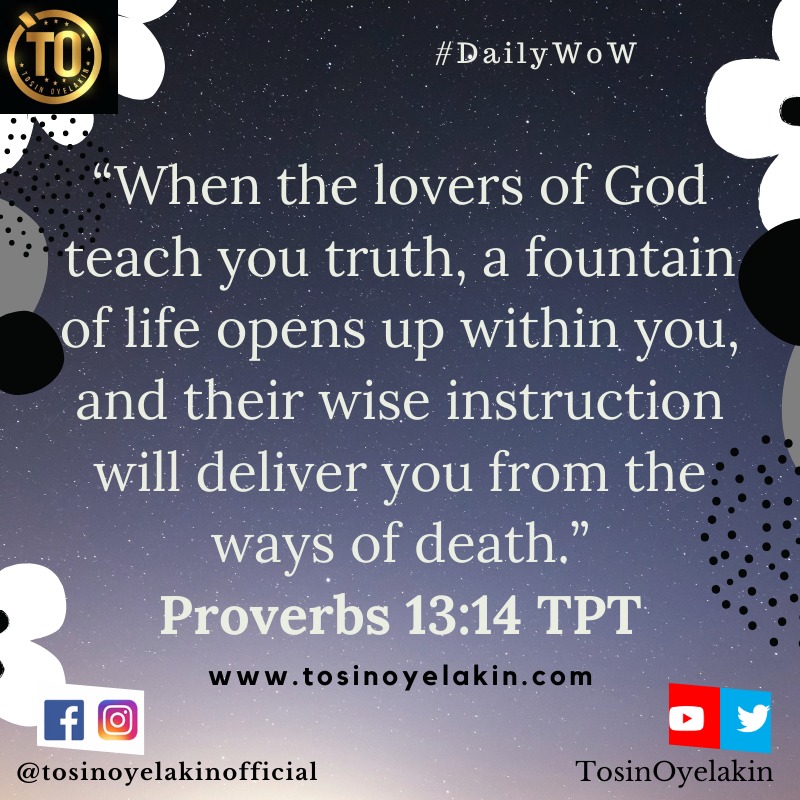 Prayer:
Father, we thank You for always guiding us by Your Spirit to know Your will and desires for us. He will counsel us and help us to choose right.
Please teach our hearts to always know and submit to His leading. When we get it wrong while we are learning, let Your mercy cover our mistakes. We will not be led by ungodly counsel into losses, destruction or death in Yeshua's mighty name. #Selah.
Have a blessed day and stay safe under the blood ? Agape ❤️
*© Tosin Oyelakin 2021* ⁣